The Last Dragon Screening + TAIMAK in Attendance!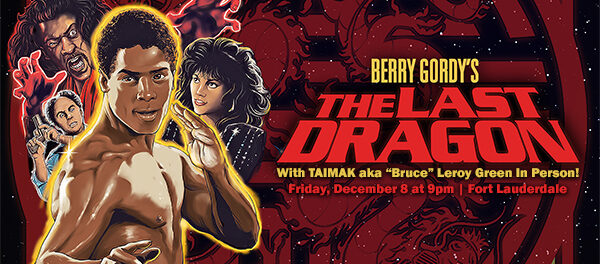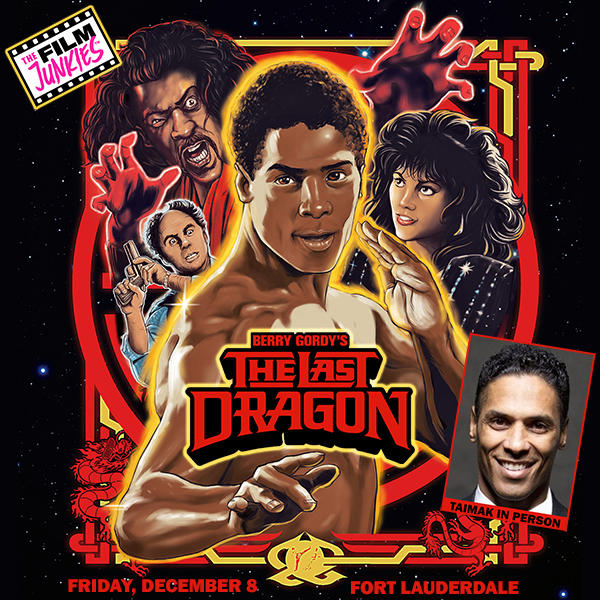 WHO IS THE MASTER? Head back to 1985 with Berry Gordy's The Last Dragon. Join us for a special screening with star TAIMAK aka "Bruce" Leroy Green in attendance.
HERE WE GLOW! It's "Bruce" Leroy Green vs "Sho'nuff" The Shogun of Harlem.
Don't miss the cult classic, The Last Dragon on Friday, December 8th at The Gateway Theater in Fort Lauderdale. Directed by Michael Schultz (Krush Groove) and produced by Motown Records founder Berry Gordy, this 1985 martial arts feature manages to blend comedy, romance, fantasy and action into one highly entertaining piece of electric cinema, flavored with an incredible Motown soundtrack.
The film stars TAIMAK, along with the late-great Julius Carry and Vanity. We also get brief appearances by future Academy Award nominees Chazz Palminteri and William H. Macy. Plus, Ernie Reyes Jr. (Red Sonja, Teenage Mutant Ninja Turtles) made his feature film debut.
10:00pm Screening (SOLD OUT)
10:45pm Screening (TICKETS AVAILABLE)
Paradigm Cinemas: Gateway Fort Lauderdale: 1820 East Sunrise Boulevard Fort Lauderdale, FL 33304