The Lighthouse: Movie Review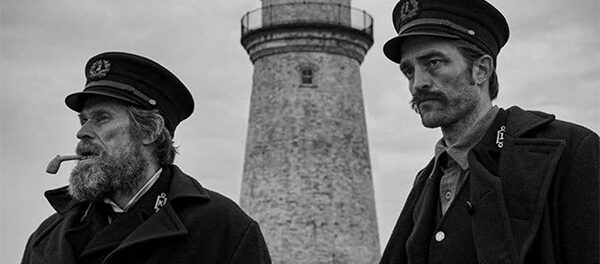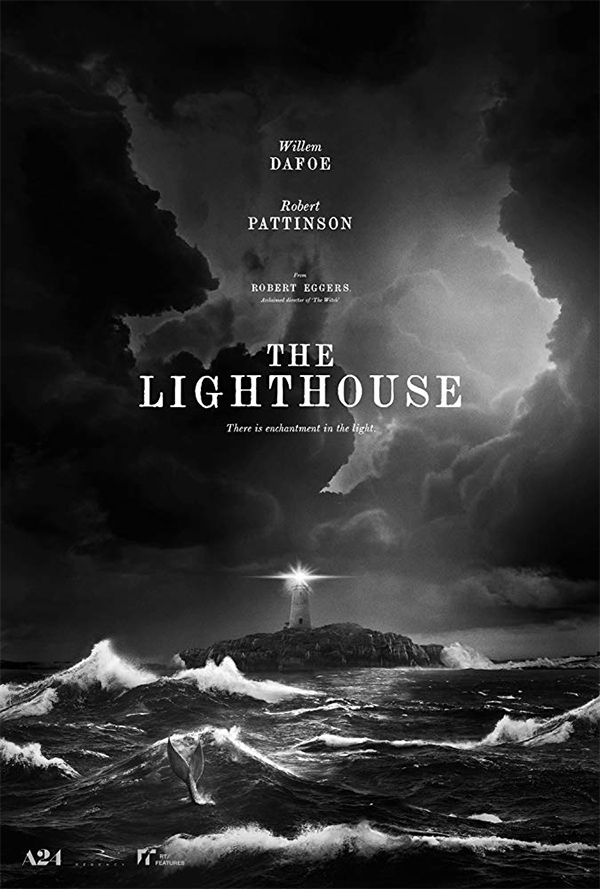 Director Robert Eggers sophomore feature film, "The Lighthouse" is unlike anything I have seen in recent years. Much like his debut with 2015's "The Witch", this is a slow, dark, and unsettling period piece that will intoxicate some and turn off others. Despite Eggers extraordinary vision as a filmmaker two daring, no-hold-back performances by Willem Dafoe and Robert Pattinson, I must say, I found myself falling into the latter category.
Set in the late 1800's, two men are dropped off on an isolated island to work as lighthouse keepers for four weeks. Thomas Wake (Dafoe) has been a wickie for many years, but Ephraim Winslow's (Pattinson) past is much more of a mystery. Judging by hallucinations he has early on, we know it has something to do with tree logs. Wake likes to drink and talk during his meals with Winslow, even though his new work partner prefers to be the silent type.
Wake's biggest rule is that he is the only one to work the lighthouse lamp, while Winslow takes care of the taxing labor, including wheeling heavy coal, carrying oil up a tall spiral staircase to fill the lamp and making sure their home is always clean. Winslow may not be too keen on doing the heavy lifting but since Wake is his superior, he does what he is told.
As the story moves forward, "The Lighthouse" becomes weirder and weirder. Much like the characters, we do not know what is real and what is a hallucination. There is some truly weird stuff going on in this film, including a sequence in which we see Winslow having sex with a mermaid. If you ever wondered what genitals would look like on a mermaid, "The Lighthouse" answers that question. Early on, Wake tells Winslow that if he kills a seagull, that it will cause misfortune for them. Well, Winslow doesn't take that advise and we get a pretty brutal seagull death, which is followed by a downward spiral for both men.
Dafoe and Pattinson are absolutely, brilliant here and the way they play-off-of each other is just remarkable and sometimes hilarious. The insanity feels all too real, and I found myself most impressed by Pattinson who I wasn't sure could dig this deep.  If these actors had not been cast, "The Lighthouse" could have been unwatchable for me.  I just wish Eggers' film was nearly as fascinating as his stars who basically have the whole film to themselves. Fans of Dafoe and Pattinson may want to give "The Lighthouse" a chance if they feel the urge to see two deliriously wonderful turns from both actors.
By: Marc Ferman