The Seventh Sign: Blu-Ray Review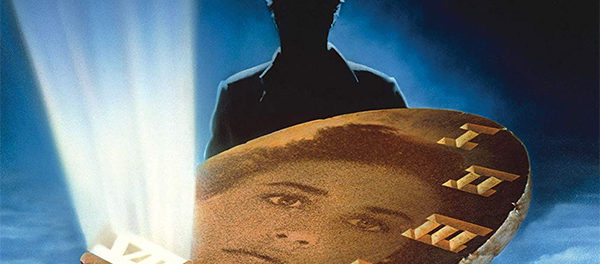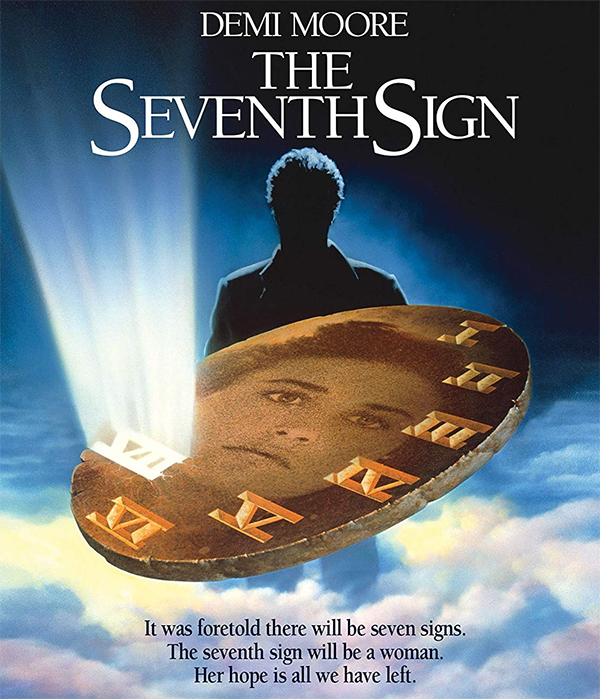 Arriving this week on Blu-ray is the 1988 thriller, "The Seventh Sign", starring Demi Moore and Michael Biehn.  One of the most notable things about the film, is that is marked Moore's first leading role, even though she had been acting since 1981.  Although "The Seventh Sign" wasn't very good, Moore was quite good in it and proved she could carry a film.
The story centers on Abby (Moore) and Russell (Biehn), a young couple with a baby on the way.  In-order-to save money, they decide to rent out the apartment above their garage.  In comes David (Jürgen Prochnow), a mysterious stranger who is eager to move in.  What the couple doesn't realize is that David has a hidden agenda and it has everything to do with the Quinn's unborn child.
"The Seventh Sign" is an end-of-humanity religious horror film that unfortunately lacks in horror.  There is not a single terrifying moment in the film. As much as I like Biehn in films like "The Terminator" and "Aliens", he is completely miscast as a Lawyer.  I just never bought it.  Moore on the other hand does manage to keep things mildly entertaining.  Until now, I had never seen "The Seventh Sign" and I can't recommend it. However, for the fans, this new release form Shout! Factory includes new interviews with the cast and screenwriters. This is also the first time the "The Seventh Sign" has been released in HD within the US.
Bonus Features
NEW Interview With Actor Michael Biehn
NEW Interview With Director Carl Schultz
NEW Interview With Actor Peter Friedman
NEW Interview With Actor John Taylor
NEW Interviews With Screenwriters Clifford And Ellen Green
TV Spots
By: Marc Ferman