White Boy Rick: Movie Review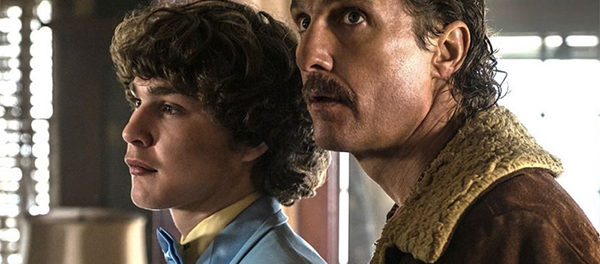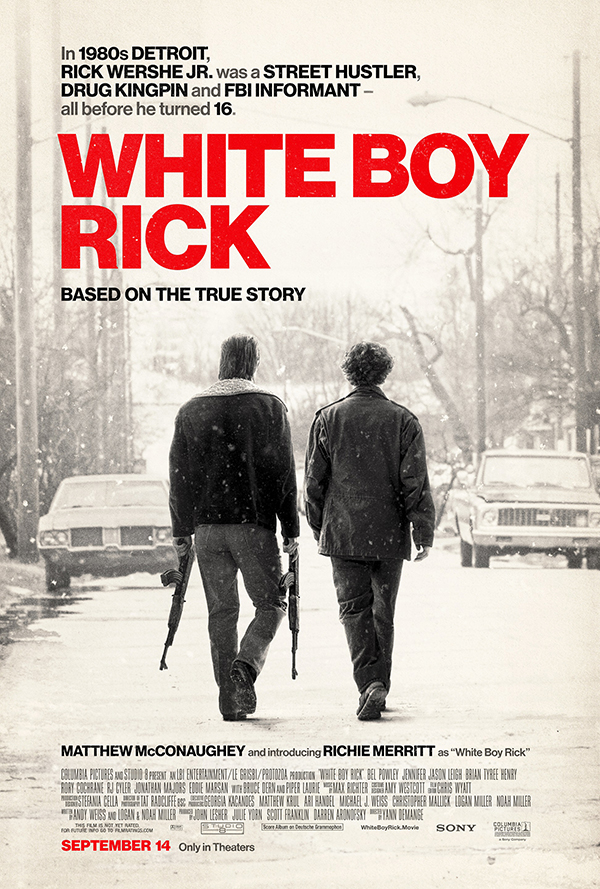 Director Yann Demange follow's up his feature film debut "71" with the crime-drama, "White Boy Rick".  This is a flawed but entertaining look at what I think is a very interesting true story.  Set in the 1980's, "White Boy Rick" is based on the Richard Wershe Jr. (played by newcomer Richie Merritt), the youngest FBI informant ever, at the age of 14. He was also a weapons and drug dealer as well. This was before having it all come to an end by age 17. The fact that he was a white kid in Detroit makes the story even more fascinating. Unfortunately, not everything we see on screen feels true.
"White Boy Rick" opens with Rick and his father Rick Sr. (Matthew McConaughey) at a gun show, hustling their way to a couple of AK-47 Rifles. Rick Sr. is a licensed gun dealer, but his customers are some of the most dangerous in Detroit.  When Rick Jr. takes the guns to a local gang, the boss, Johnny (Jonathan Majors) quickly makes the buy. That is when Rick Jr meets Johnny's younger brother Rudell (RJ Cyler) and they quickly become friends.
It isn't long after, when FBI Agents Snyder (Jennifer Jason Leigh) and Byrd (Rory Cochrane) coheres Rick Jr. into working with them. If he doesn't, they will take down Rick Sr. for weapons violations. Along with Detective Jackson (Brian Tyree Henry), they set Rick Jr. up with cash in-order =-to make drug buys.  They also turn him into a drug dealer as well, so the local criminals won't be suspicious. The real trouble begins to surface for the young dealer/informant after nearly losing his life. Rick Jr. was already out from under the thumb of the FBI, but when he decides to get back into dealing, things turn out even worse.
"White Boy Rick" only works at all because of the great direction by Demange and the great cast. Merritt who makes his acting debut carries the film, but McConaughey is also quite terrific.  Bel Powley who play's Rick Jr's drug addicted sister is also quite good.  You can also never go wrong with Bruce Dern and Piper Laurie who play the Wershe grandparents.  The problem with "White Boy Rick" is that almost every character that isn't part of the Wershe family feels like an after-thought. We don't get to learn much of anything about the gang that Rick Jr. falls in with or the FBI agents that are handling Rick Jr. It feels like there is a whole lot more going on in the fringes of the story, but we are never introduced to them. "White Boy Rick" is just a bit better than average, but had the potential to be compelling, rather than just entertaining.
By: Marc Ferman