The Suicide Squad: Movie Review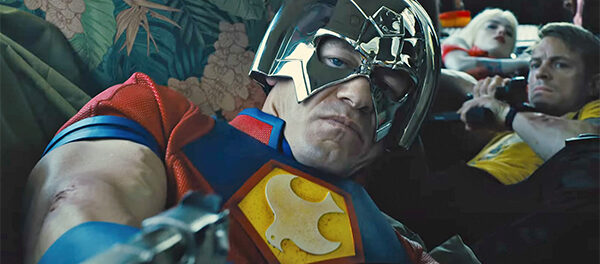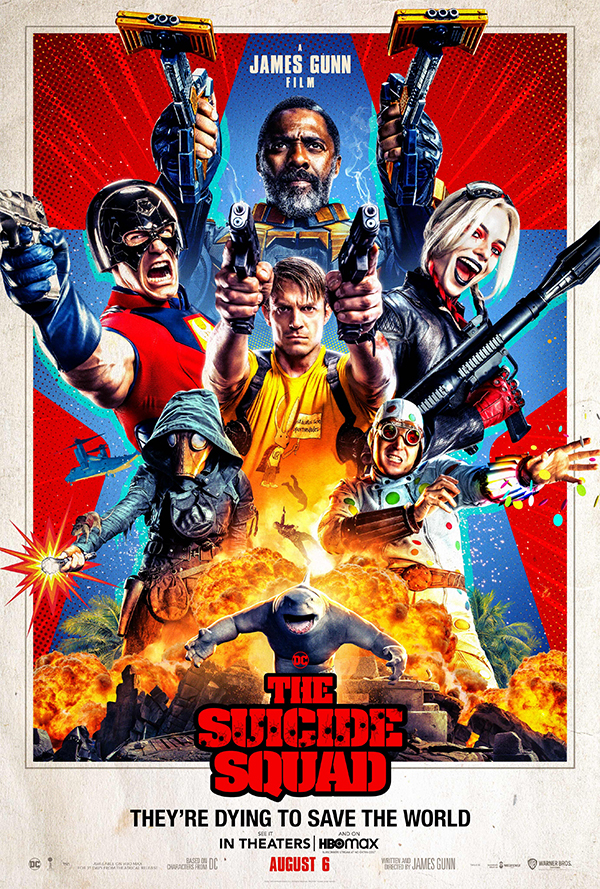 Although 2016's Suicide Squad was a box office champ, the film was torn to pieces by critics and most DC comics fans. It was a bad film, but it did hold my interest because the central cast was so entertaining, and I loved the soundtrack. I even loved Jared Leto's take on the Joker. Now, some of the major issues could be due to the hatchet job the studio did with the filmmaker's original cut, but I doubt we will ever find out. Here we are, five years later and we are now getting a sequel, this time written and directed by James Gunn. The Suicide Squad can be considered a sequel or a soft reboot, but no matter how you view it, this is a wildly superior film in every way imaginable. This is thanks in no small part to Gunn's incredible imagination, which aided him in making The Guardians of the Galaxy such a big success for Marvel.
The Suicide Squad's name would be somewhat misleading if all the major players survive and maybe that is one of the reason's we don't see many characters returning from the first film. They could have been killed on unmentioned prior missions. Regardless. The only familiar faces we see are Harley Quinn (Margot Robbie), Captain Boomerang (Jai Courtney), Colonel Rick Flag (Joel Kinnaman) and their boss Amanda Waller (Viola Davis). This time around, we have a whole new team of bad-guys-turned-temporary-heroes.  There is Savant (Michael Rooker), T.D.K. (Nathan Fillion), Javelin (Flula Borg), Mongal (Mayling Ng), Blackguard (Pete Davidson), Weasel (Sean Gunn), King Shark (Sylvester Stallone), Ratcatcher 2 (Daniela Melchior), Bloodsport (Idris Elba), Peacemaker (John Cena) and Polka-Dot Man (David Dastmalchian). If you feel like that is too large of a team to follow for one film, all I can say is that it isn't much of a problem, and I will leave it at that.
This time around, Amanda Waller has a new mission and offers to take 10 years off any supervillain's prison sentence if they volunteer for the job. This time, they must go to the island nation of Corto Maltese to destroy a Nazi-era laboratory, in which prisoners are being experimented on by The Thinker (Peter Capaldi). It turns out that the giant prison/lab has locked away a giant starfish from space, that is able to take over people's minds by shooting out mini versions of itself from it's body. Those mini starfish attach themselves to the human faces and cause the people to act like puppets for the big starfish. If it sounds extremely ridiculous, that is because it is.  Absurd and ridiculous is right in James Gunn's wheelhouse and he is one of the few filmmakers that can actually pull it off. Just like with Guardians of the Galaxy, Gunn is able to take some of the most bizarre comic book characters (many of which most people have never heard of) and deliver something we have never seen before.  Fillion's T.D.K. stands for The Detachable Kid and he is able to detach his limbs from his body and send them across a field to fight. It looks as bizarre as it sounds, but Gunn's dark sense of humor allows such weirdness to play well.
It is hard to bring up many of the things I want to without spoiling how the film plays out.  The Suicide Squad delivers a lot of surprises. Robbie continues to delight as Harley Quinn and I hope she never gives up the role. Gunn also makes sure that he delivered a hard R-rated film. Parents beware, this isn't for the little ones. However, if you let you little ones watch Deadpool, then maybe you can get away with The Suicide Squad too. This also happens to be the funniest film ever based on a DC Comic. The laughs come fast and furious with John Cena delivering some of the biggest chuckles.
So if you want to see a bunch off minor comic book characters battle a massive mind-controlling starfish named Starro and you don't have a massive fear of rats, then I highly recommend diving in with The Suicide Squad.
By: Marc Ferman