The Untouchables: 4K UHD Review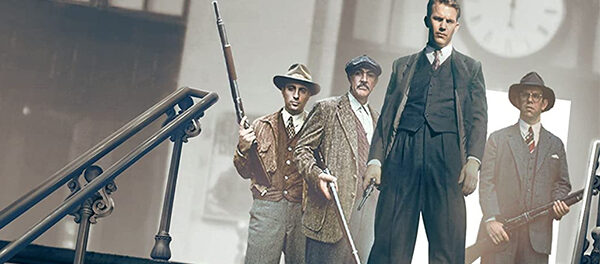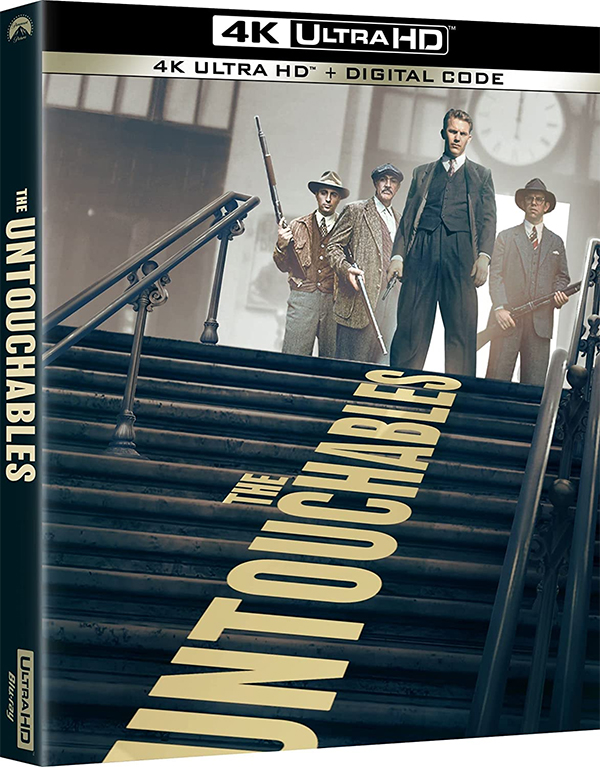 Connery, Charles Martin Smith, Andy Garcia, Patricia Clarkson and Robert De Niro. Until now, I had never seen the film. I always meant to, but I simply never got around to it. This week, The Untouchables arrives on 4K UHD thanks to Paramount and figured now was the time to take in the movie that helped earn Connery an Academy Award.
The Untouchables is set in 1930's Chicago during the Prohibition. Al Capone (De Niro) is now the most powerful man in the city, thanks to his bootleg alcohol business, along with his other legal and illegal ventures. With police department full of corrupt cops and politicians afraid to go after the Kingpin, it is up to the Bureau of Prohibition agent Eliot Ness (Costner) to find a way to bring down Capone. Realizing there are very few people he can trust, Ness puts together his own small unit. This includes veteran beat-cop Jim Malone (Connery), trainee George Stone (Andy Garcia) and accountant Oscar Wallace (Charles Martin Smith). It soon becomes clear to Ness that if he continues to go after Capone's organization, his family will not be safe. That means his wife (Clarkson) and child need to be taken somewhere safe, while Ness and his team are done.
While The Untouchables isn't one of the filmmakers best in my opinion, it is without question one of his most commercially accessible. When it comes to De Palma films about organized crime, I would put this one behind Carlito's Way. De Niro is entertaining as Al Capone, but for me, it was still basically the actor doing his usual wise guy performance, but under a bunch of make-up. The standouts for me here are Connery and the underrated Smith. Although based on true events, The Untouchables takes more than a few liberties with the facts. That doesn't actually bother me, as David Mamet's screenplay makes for a more fun watch.
As mentioned before, this was my first time watching The Untouchables and the 4K transfer looks beautiful. A couple of scenes in which the transfer really shines are during a horseback chase in the mountains and during a downtown Chicago rooftop fight in the final act. The city in the background looks incredibly detailed. The inclusion of a Dolby Atmos audio track is a welcome one.  Composer Ennio Morricone's score is benefited greatly by the upgrade. Same can be said when it comes to the action. The bombing of the shop in the film's opening is given a real kick.
As for bonus content, nothing new has been added. They are all legacy bonuses that have been ported over from the Blu-ray.  Still, if you are a fan of The Untouchables, I recommend grabbing this one for your collection.
Special Features:
The Script, The Cast
Production Stories
Re-Inventing the Genre
The Classic
Original Featurette: "The Men"
Theatrical Trailer
By: Marc Ferman