Grease 2: Steelbook Blu-Ray Review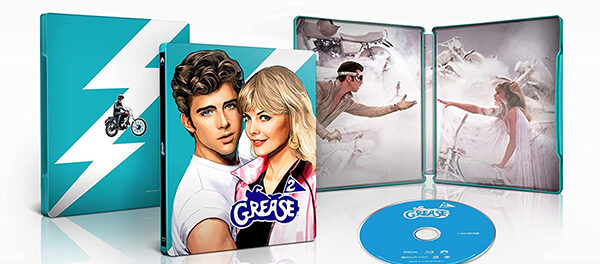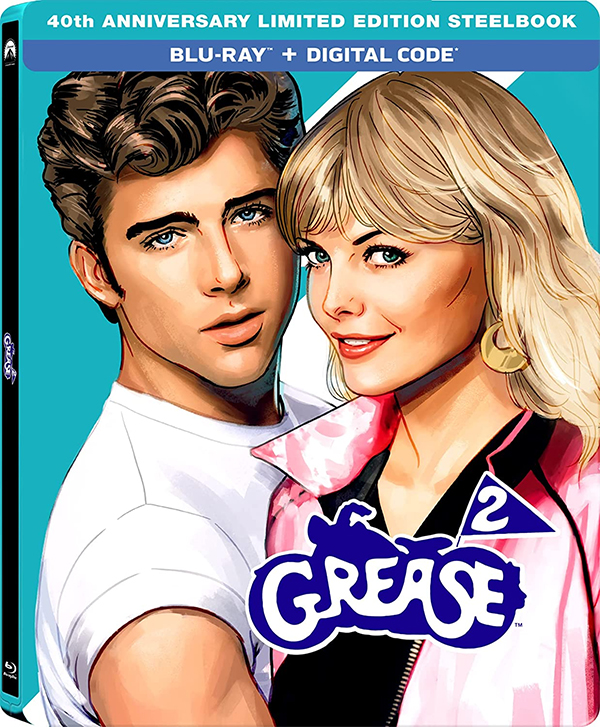 Grease is probably one of the most universally beloved movie-musicals to ever be released. It is safe to say that a large chunk of those fans wished 1982's Grease 2 never happened. I am not one of them. I absolutely love the sequel and while I will never claim that it is superior to the original, I will say it is definitely a worthy follow-up. To celebrate the film's 40th anniversary, Paramountis releasing a limited edition steelbook, and the packaging is a stunner. It is basically a metallic version of the 2020 Blu-ray art, but the colors absolutely pop here.
Set in 1961, Rydell High has a brand-new crop of students. One of them is Michael (Maxwell Caulfield) a new arrival from overseas who happens to be the cousin of Sandy from the first film. The only returning student is Frenchy (Didi Conn), who is on hand to show Michael the ropes. Eddie Deezen's Eugene is also still going to Rydell apparently.
The T-Birds are still the high school tough guys, now led by Johnny (Adrian Zmed). He is not-to-happy that Pink Lady leader Stephanie (Michelle Pfeiffer) no longer wants to be his girlfriend This happens to be fine with fellow Pink Lady Paulette (Lorna Luft) who wants Johnny for herself. Things get even more complicated when Michael falls for Stephanie the moment he sees her. Of course, the clean-cut young man is not the type of guy that interests her.
What is Michael to do? Well, he sells homework assignments to the T-Birds for cash and uses that money to buy a motorcycle and then he gives himself a mysterious cool rider identity with full leather outfit, goggles and a helmet. That is how he plans to get Stephanie to fall in love with him. It even works. However, she has no idea it is Michael. Of course, this makes Johnny angry and jealous. However, the T-Bird's aren't the only bikers Michael pisses off. Balmudo (Dennis Stewart) returns from the first film, only to be humiliated by Michael's cool rider.
Grease 2 isn't a great film by any means, but for a musical, it delivers where it counts.  There are so many memorable musical numbers like Back to School Again, Score Tonight, Prowlin', Who's that Guy, and my personal favorite, Reproduction.  This could be considered the horniest musical of all time. It seems like about half the songs sex related. It's also hard to take Zmed seriously as a leader. The guy seems to be afraid of almost any confrontation. Still, I have a great time with Grease 2 every time I watch it. I also love seeing Pamela Adlon in her very first role as Dolores, the Pink Lady in training.
If you are a Grease 2 fan like myself and don't own the film on Blu-ray already, I recommend grabbing this beautiful release for yourself.
By: Marc Ferman