To Your Last Death: Blu-Ray Review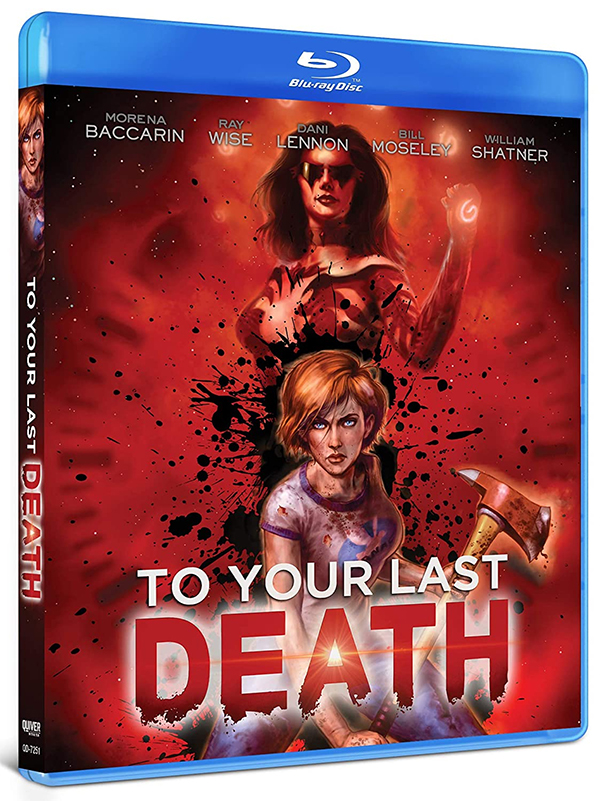 Arriving on Blu-ray this week is Jason Axinn's animated action-horror film To Your Last Death, which features the voices of Morena Baccarin, Ray Wise, Bill Moseley and William Shatner.  I don't watch a lot of animation anymore. Not nearly as much as I did when I was younger. That doesn't mean I am not a fan. I like Pixar films just as much as most.  Being the horror fan that I am, I was intrigued by To Your Last Death. While nowhere near a perfect film, it still manages to succeed at what it is trying to accomplish in many ways.  This is a well-paced, darkly humorous bloodbath with one of the brightest color palettes I have ever seen in a horror film.
Miriam Dekalb (voiced by Dani Lennon) and her siblings have been summoned by their evil power-mad father, Cyrus Dekalb (voiced by Ray Wise). Cyrus claims to have only a few months left to live, due to a brain disease. Before he passes on, he wants his children, whom he all believes are disappointments to be put to death.  Yep, told you he was evil. Instead of having his henchmen simply kill them quick and easy.  He makes each one play a game (kind of like in the Saw films). That way, they get to undergo some good old-fashioned torture first.
There is a twist in the story though.  A mystical woman who calls herself The Gamemaster (voiced by Morena Baccarin) offers Miriam multiple chances each time she dies to go back and do things differently in-order-to save herself and her siblings.  The Gamemaster and her fellow mystical beings do this for their own twisted entertainment. To Your Last Death is like Saw meets Groundhog Day but animated.
The animation itself reminded me a little of the series Archer, with motions that are not nearly as smooth. To Your Last Death is thin on story and aside from Miriam, the characters are mainly one-note. However, Ray Wise does a great job as usual, playing the big baddie. To Your Last Death is also unique.  If you like horror and animation, I recommend checking this one out.
Bonus Features:
Director's Commentary
Interviews with the Cast
Behind the Scenes
And much more
By: Marc Ferman