Valentine (Collector's Edition): Blu-Ray Review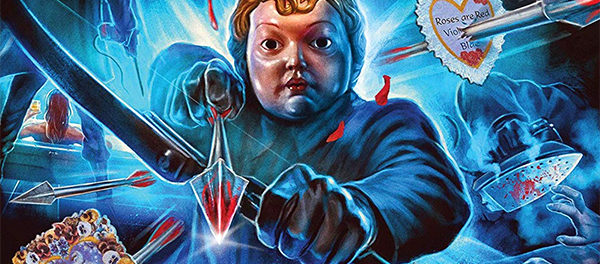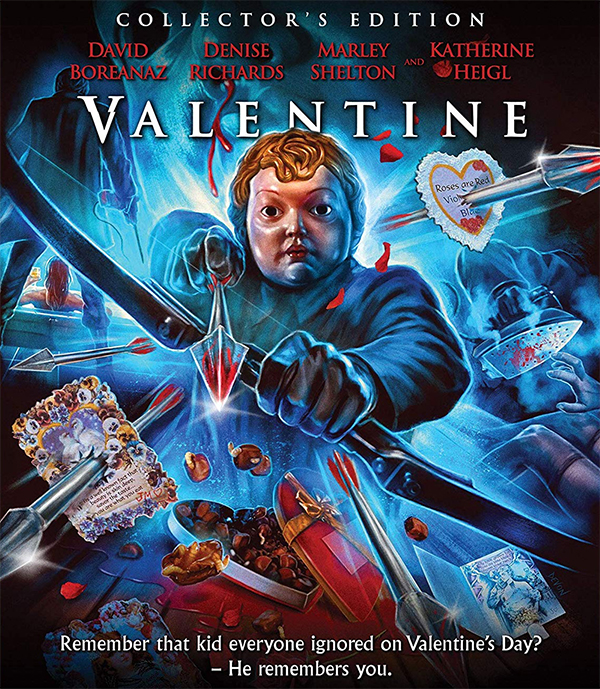 When Wes Craven's "Scream" revived horror in a big way bavk in 1996, numerous studios tried duplicate that film's success. Aside from "I Know What Your Did Last Summer", there was "Urban Legend", "Final Destination" and even "Halloween: H20". Finally, there was 2001's "Valentine" (which was helmed by "Urban Legend" director, Jamie Blanks). If you are a fan of the film, last week Scream Factory released a new Collector's Edition Blu-ray.
Out of all the "Scream" copycats, "Valentine" is definitely my least favorite. That doesn't mean I don't like the film. For a slasher, this one still manages to be entertaining. It just lacks actual scares.  What makes "Valentine" work mostly is the cast. Sure, they are all pretty people, but there is some talent in there too. Marley Shelton makes for a great final girl. She is strong but she also makes us care about Kate. Denise Richards is also perfect in her role as the confident Paige, though I can't say that David Boreanaz impressed me as Kate's boyfriend, Adam. The rest of the cast is above average for the quality of the material.
If you are looking to own "Valentine", you should find nothing to complain about here. Not only do you get a new 2K scan of the film, but there are also quite a few new interviews, plus nearly 2 hours of never-before-released behind the scenes footage.  This may not be the most memorable of horror films from the time, but if you dig it, I recommend picking up a copy.
Bonus Features
NEW 2K Scan Of The Original Film Elements Supervised And Approved By Director Jamie Blanks And Director Of Photography Rick Bota
NEW Audio Commentary With Director Jamie Blanks And Filmmaker Don Coscarelli, Moderated By Author Peter Bracke
NEW Thrill Of The Drill – An Interview With Actress Denise Richards
NEW The Final Girl – An Interview With Actress Marley Shelton
NEW Shot Through The Heart – An Interview With Actress Jessica Cauffiel
NEW Writing Valentine – An Interview With Co-writers Gretchen J. Berg And Aaron Harberts
NEW Editing Valentine– An Interview With Editor Steve Mirkovich
NEW Scoring Valentine – An Interview With Composer Don Davis
NEW Almost 2 Hours Of Never-Before-Seen Behind-The-Scenes Footage From Director Jamie Blanks' Personal Archive
Audio Commentary With Director Jamie Blanks
Vintage "Making Of" Featurette Featuring Cast And Crew
Extended Interviews And Behind-The-Scenes Footage From The Electronic Press Kit
Deleted Scenes Including Extended Death Scenes
Music Video
Teaser Trailer
Theatrical Trailer
TV Spots
Still Gallery
Hidden Easter Egg
By: Marc Ferman