Vamp (Special Edition): Blu-Ray Review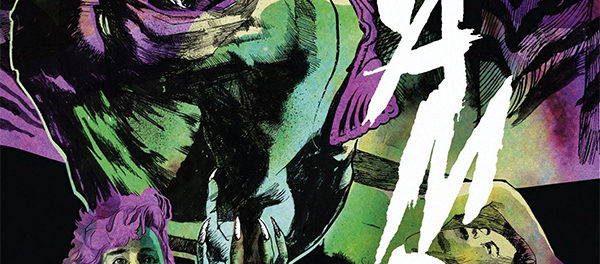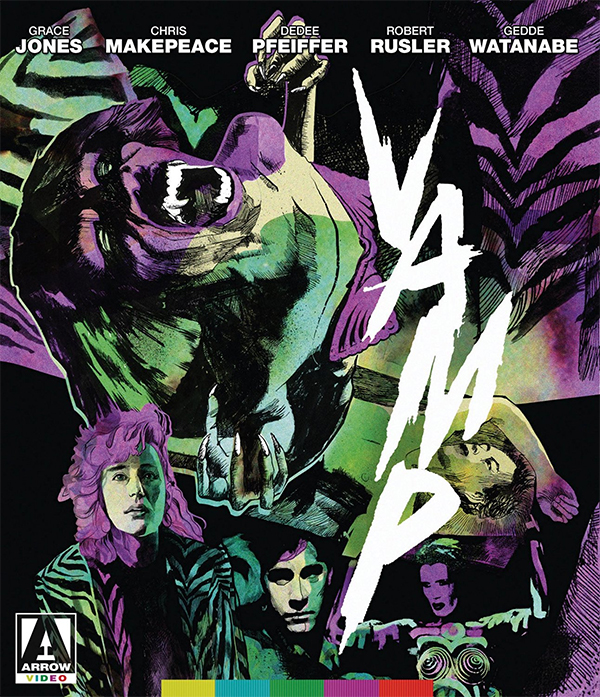 Arriving on Special Edition Blu-ray this week is the 1986 horror-comedy, "Vamp", which is largely remembered as the Grace Jones vampire flick.   I haven't seen "Vamp" in nearly three decades and quite frankly I didn't remember much about it.  Thanks to Arrow Video, I have been given the chance to revisit "Vamp" with a stunning HD presentation.
For those who have never seen "Vamp", the story centers on two college fraternity pledges who decide to hire a stripper in hopes that it will up their chances of getting in.  With no transportation of their own, Keith (Chris Makepeace) and AJ (Robert Rusler) agree to pretend to be friends with Duncan (Gedde Watanabe) in exchange for the use of his car.  Once the three guys arrive at the strip club, everything seems fine until AJ is taken into the back and fed upon by the vampire stripper Katrina (Grace Jones).
Keith has no idea where AJ has vanished to and with the help of server/stripper Allison (Dedee Pfeiffer), he tries to track down his friend.  It isn't long before Keith finds out that the club is run by vampires and he might not survive the night.
I wouldn't be surprised if "From Dusk Till Dawn" was influenced by this mid-80's campy horror flick. Although, not nearly as good, "Vamp" is definitely entertaining.  Fans of this one, will definitely want to pick up this release as it has never looked better and it comes backed with some great bonus features.  You will definitely want to check out Richard Wenk's 1979 short film "Dracula Bites the Big Apple".
SPECIAL EDITION CONTENTS
High Definition digital transfer
Original mono audio
Subtitles for the deaf and hard of hearing
One of those Nights: The Making of Vamp – a brand new documentary featuring interviews with director Richard Wenk, stars Robert Rusler, Dedee Pfeiffer, Gedde Watanabe
Behind-the-scenes rehearsals
Blooper Reel
Image gallery
Dracula Bites the Big Apple (1979) – Richard Wenk s celebrated short film
Reversible sleeve featuring original and newly commissioned artwork by the Twins of Evil.
First pressing only: Booklet featuring new writing on the film by critic Cullen Gallagher
By: Marc Ferman