WALL·E (Special Edition): 4K UHD Review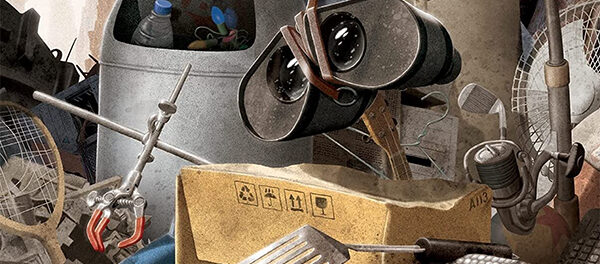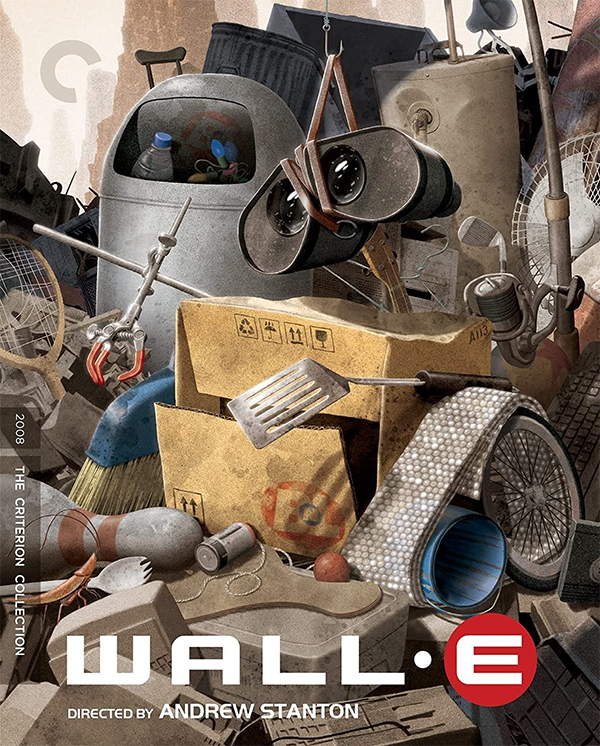 Writer/director Andrew Stanton worked on numerous Disney/Pixar projects like Finding Nemo, Toy Story, and Monsters, Inc. However, my favorite feature of his would be 2008's WALL·E. Not only is the animation stunning, but the visuals haven't become dated fourteen years later with the advancement in technology. More importantly, the story centered around a character that doesn't actually speak (more than a word at a time) is one of Pixar's most moving love stories (coming second only to the first few minutes of 2009's Up). There is a reason why WALL·E is the first Disney or Pixar CG animated film to get a Criterion release.
Set in the year 2805, the last remaining Waste Allocation Load Lifter: Earth Class (WALL·E) spends its' days compacting trash and collecting junky treasures which it brings back to its' home, which is shared with a pet roach. At the end of the 22nd century, the Earth was made uninhabitable after the megacorporation Buy n Large covered the planet with mountains of garbage and toxins. The human race was evacuated to deep space in giant starliners with hopes to return to Earth once it was livable again.
When a beautifully-sleek Extraterrestrial Vegetation Evaluator (EVE) arrives on Earth to scan for possible vegetation, WALL·E falls instantly in love and begins to follow it. However, the visiting probe robot makes it dangerously clear that it wants to be left alone to do its' job. Eventually WALL·E does win EVE over, but it isn't long before EVE discovers plant-life and must return back to the Axiom ship to report the findings. WALL·E does hitch a ride and chaos ensues. The waste-collecting robot wreck's havoc on the ship trying to be with EVE and it turns out the ship's A.I. has its' own plans about bringing humanity back to Earth. We don't get much time to learn about the human characters in WALL·E which is just fine with me. It is the robots that are the most interesting, especially the title character, who mostly expresses itself through movement, effectively so. WALL·E reminds me of a mix between R2-D2 and Johnny 5 from Short Circuit.
While the new Criterion releases uses the same director-approved 4K master as the 2020 Disney release, there are notable upgrades to the new video presentation. HDR10+ and Dolby Vision are both available here. While I had not screened the 2020 4K release from Disney, I am unable to compare the two. However, Criterions presentation is absolutely glorious. The opening moments of WALL·E gives us an overhead tracking shot of Earth's decaying wasteland and the beautifully designed devastation looks crystal clear. When we have our first close-up of the central character, every crack, stain, and signs of wear look incredibly detailed. Even aboard the ship, when everything looks slick and clean, the presentation becomes even more vibrant. The pool deck location is a perfect example. Dolby Atmos as-well-as 5.1 surround DTS-HD Master are available here. The sound design in WALL·E comes to life here. When your central characters are machines, every movement counts.
The bonus features are abundant here. While some have been released previously, we do get some new additions like The Origins of WALL·E. With the holidays coming up, Criterion's Special Edition of WALL·E would make the perfect gift for any Disney/Pixar fan with a 4K setup. This is a highly recommended release.
Bonus Features:
4K digital master, approved by director Andrew Stanton, with Dolby Atmos soundtrack
One 4K UHD disc of the film, presented in both Dolby Vision HDR and HDR10+, and two Blu-rays with the film and special features
Alternate 5.1 surround DTS-HD Master Audio and stereo soundtracks
Two audio commentaries: one featuring Stanton and the other, character supervisor Bill Wise, coproducer Lindsey Collins, story artist Derek Thompson, and lead animator Angus MacLane
New programs on Stanton's cinematic influences and production designer Ralph Eggleston's color scripts
Tour of the Pixar Living Archive with Stanton
Behind-the-scenes look at the making of the film, including segments from early animation reels
The Pixar Story (2007), a documentary by Leslie Iwerks
More than a dozen documentaries exploring the film's production and robots
Anatomy of a Scene: The Plant, a masterclass with Stanton
"WALL•E": A to Z, a new program featuring Stanton and coscreenwriter Jim Reardon
Deleted scenes featuring commentary by Stanton
A Story (1987), a student film by Stanton
BURN•E (2008), a short film by MacLane
Trailers
English subtitles for the deaf and hard of hearing
English descriptive audio
PLUS: An essay by author Sam Wasson; selections from Stanton's sketchbooks, script notes, and drawings; and artwork from the WALL•E team
By: Marc Ferman