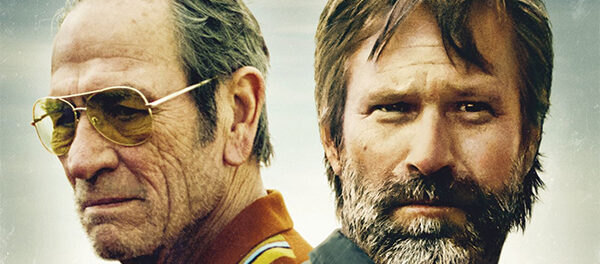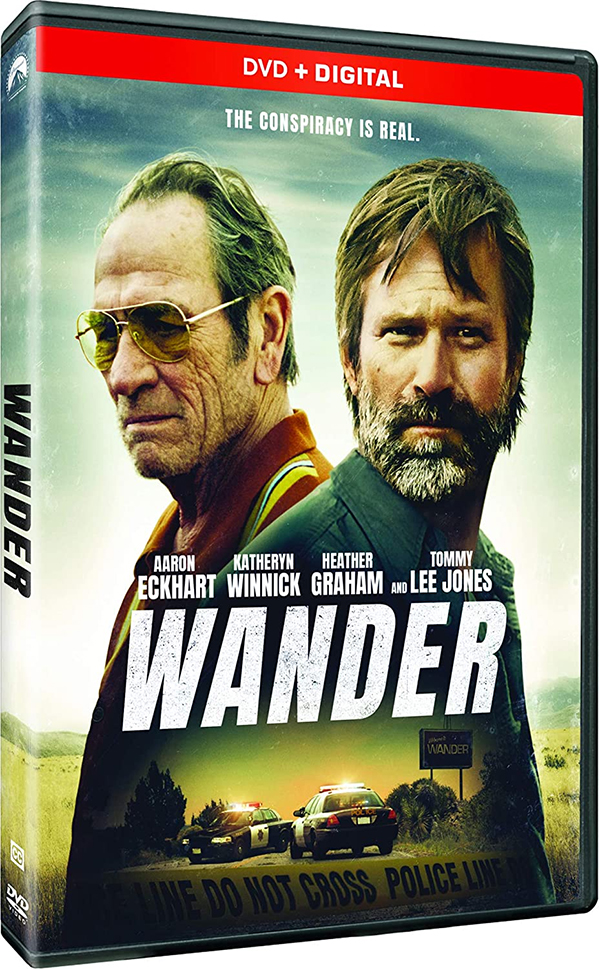 Arriving on DVD this week is director April Mullen's conspiracy-thriller WANDER, starring Aaron Eckhart, Tommy Lee Jones, Katheryn Winnick and Heather Graham. If you have ever sat through a somewhat compelling thriller with fine performances and twists that keep you guessing, only to be let down by an extremely limp and nearly impossible to buy-into ending, then you should have a-pretty-good idea of what to expect from this journey down the rabbit hole thriller.
Private Investigator Arthur Bretnick (Eckhart) is a former police detective, whose life and mental health went completely out the window after the death of his child and the catatonic state his wife has been in since the incident. Arthur now lives in a small trailer in the middle of nowhere with his dog and his conspiracy theory podcast that he hosts with his friend Jimmy (Jones).
One day Jimmy brings a woman to Arthur's home in which she offers him a $10 thousand dollars to solve the mysterious death of her daughter in the town of Wander. Arthur, reluctantly takes the job and not long after he arrives, he breaks into the morgue where the young woman's body was being held only to notice a string of bodies that all had holes in their chests. This was something he had seen before when he was a detective and believes that they are connected. Arthur is extremely paranoid, like many conspiracy theorists, but he is also mentally unstable and can't always trusts what he sees or the people around him. The only person he truly trusts is Shelley (Graham) who is his friend and lawyer.
Wander isn't a long film, but it does take its' sweet time. There are pacing issues here. Thankfully, Eckhart delivers a strong performance here that was able to keep me invested in where the character was going. The biggest problem is the film's last few minutes which I just couldn't buy into. It felt like a tacked-on ending that just wasn't the least bit believable, even for a story as far-fetched as this one. Wander isn't bad and I recommend it for the cast alone, but it was definitely disappointing.
By: Marc Ferman