Wild Things (Limited Edition): 4K UHD Review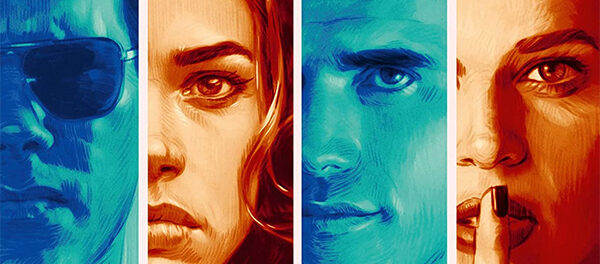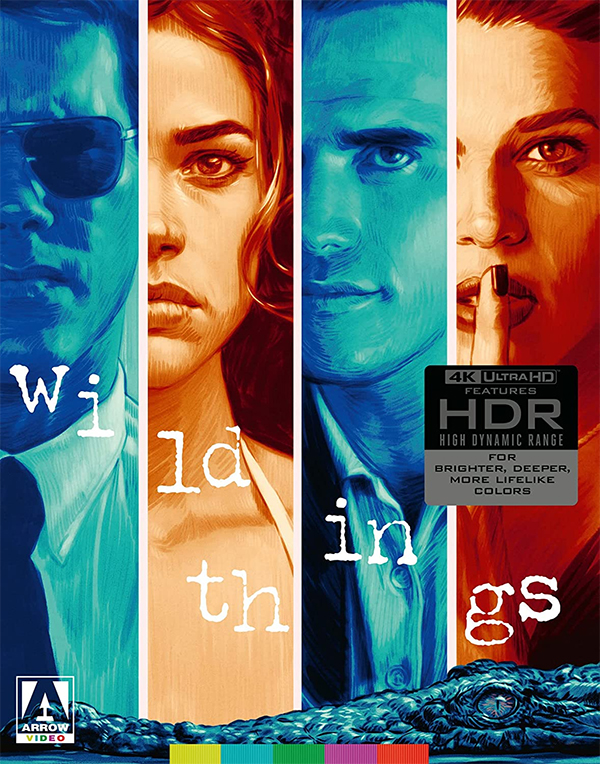 If you live in New York or Los Angeles, you might find it difficult to pick your favorite film that was shot in your city. Born and raised in Miami, it's a much easier decision. Sure, if you ask any South Florida film lover what their favorite locally shot movie is, many of them will say Scarface. This is especially true if they are over the age of 40. While Scarface is a kick-ass movie, my selection would be John McNaughton's Wild Things. Let me clarify something. To count as a local film, at least 80% of it should have been filmed here.  If I was picking a movie that was only partially filmed in Miami, Donnie Brasco would probably have been my number one choice.  Anyways, to get back to the matter at hand. 1998's Wild Things arrives on Limited Edition 4K UHD for the first time with new restorations of both the original and unrated cuts, courtesy of Arrow Video.
Set in the fictional town of Blue Bay, high school guidance counselor Sam Lombardo (Matt Dillon) seemingly has a good life. He is liked by his students and peers and has a rich and beautiful girlfriend (Jennifer Taylor). That all changes when student Kelly Van Ryan (Denise Richards) accuses Sam of rape. Is she telling the truth or is she feeling angry because Mr. Lombardo rejected her advances? Unfortunately for Sam, Kelly's mother, Sandra Van Ryan (Theresa Russell) is a very wealthy and powerful member of the community, and her lawyer Tom Baxter (Robert Wagner) has some extra beef against Sam because his girlfriend happens to be Tom's daughter.
Meanwhile Detective Ray Duquette (Kevin Bacon) believes Lombardo is guilty of raping Kelly and he will stop at nothing to prove it. It isn't long before fellow-student Suzie Toller (Neve Campbell) comes forward, telling the detectives Lombardo sexually assaulted her as well. The only defense Sam can afford is a sleazy low-budget lawyer named Ken Bowden (Bill Murray). However, when Suzie admits in court that she and Kelly made the whole thing up to get back at Mr. Lombardo, everything flies right out the window and Sam is found not guilty.
The story doesn't end there. From the moment the trial is over, Wild Things hits us with a number of gloriously absurd twists that I am sure made Aaron Spelling proud if he saw the film. For those who are unsure who Aaron Spelling was. He produced such television shows as Beverly Hills 90210, Melrose Place, Dynasty and more.  I grew up with these prime-time soaps and I loved all the craziness that went along with them. Melrose Place was a personal favorite and the closest one to Wild Things, especially in the later seasons.  That's probably why I love the movie so much. Make sure to sit through the end credits for some additional reveals. It also features an incredible cast that plays every scene completely straight, even though they know exactly what kind of movie they are making. The only one purposely going for laughs is Murray. I don't want to say much more about the film in case readers have never seen it. I feel like I already gave too much away.
Arrow Video delivers this new 4K presentation from Sony Pictures Entertainment's original camera negatives. Dolby Vision helps bring the South Florida area to life. As the film opens, we get an overhead view of the ocean, leading us to the bright green fields and palm trees surrounding the high school. The locations just pop in this transfer. From the swamps of the Everglades to the beach clubs. Miami looks absolutely, gorgeous. The DTS-HD Audio 51. Track does the job quite well. The score from George S. Clinton is where it is most noticeable, but when scenes involving loud crowds or even when a car is being forced off the road and into the water, the 5.1 works perfectly.
Not only do I love Wild Things and this new restoration, but the addition of the Illustrated collector's booklet is what really completes the set for me. If you are a fan of this film, I highly recommend picking it up.
Bonus Materials
New 4K restorations of both the Original Theatrical Version and the Unrated Edition from the original camera negatives by Sony Pictures Entertainment
4K (2160p) UHD Blu-ray presentation in Dolby Vision (HDR10 compatible)
DTS-HD MA 5.1 surround audio
Optional English subtitles for the deaf and hard-of-hearing
Exclusive new audio commentary by director John McNaughton and producer Steven A. Jones
Commentary by director John McNaughton, cinematographer Jeffrey Kimball, producers Steven A. Jones and Rodney Liber, editor Elena Maganini and score composer George S. Clinton
Exclusive new interview with John McNaughton
Exclusive new interview with Denise Richards
Making of documentary
An Understanding Lawyer outtakes
Trailer
Illustrated collector's booklet featuring new writing on the film by Anne Billson and Sean Hogan
Double-sided fold-out poster
Six double-sided, postcard-sized lobby card reproductions
Reversible sleeve featuring original and newly commissioned artwork by Sam Hadley
By: Marc Ferman