Win a Copy of TEEN MOVIE HELL!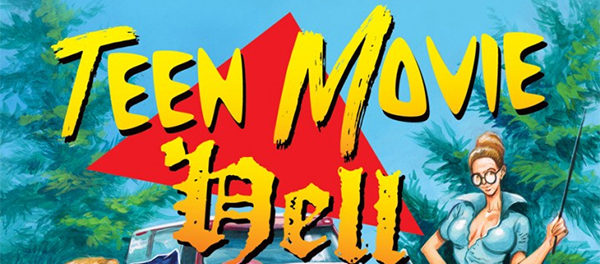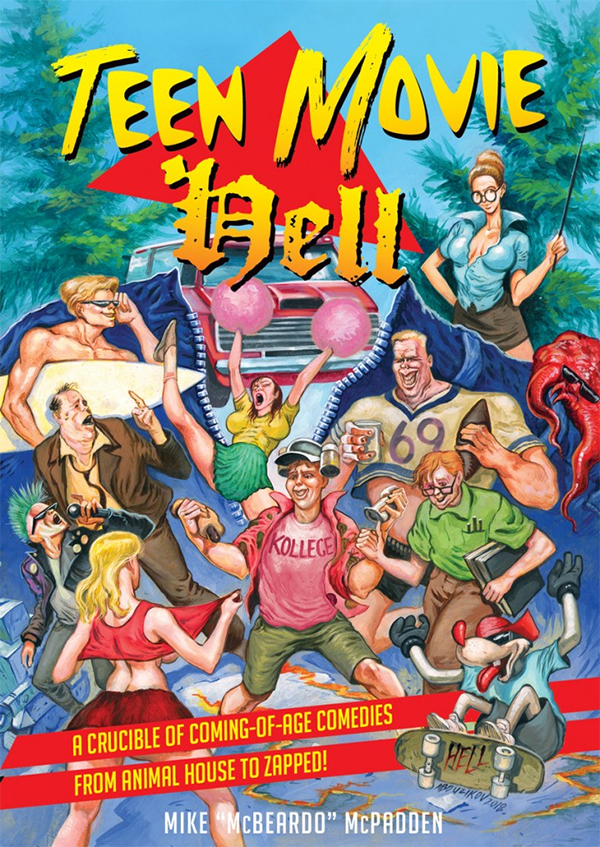 Hello Film Fanatics, how would you like to win a copy of Mike "McBeardo" McPadden's awesome new book, Teen Movie Hell?
For your chance to win, take a selfie holding your favorite teen movie (DVD, Blu-ray, VHS, or even Betamax), post it on our twitter and you could win. Make sure to include @thefilmjunkies and #TeenMovieHell in the post. Also make sure you are following us on Twitter.
Good Luck!
Born in the drive-in theater backseats of the 1970s, the demonic visions of

Teen

Movie

Hell

fueled the VCR, cable TV, and shopping mall multiplex booms of the 1980s before collapsing in the 1990s in a pixelated pile of cable dissipation and Internet indulgences. Between George Lucas's

American Graffiti

in 1973 and Richard Linklater's

Dazed and Confused

twenty years later, lust-driven laugh riots on the order of

Animal House, Porky's, Fast Times at Ridgemont High,

and

Revenge of the Nerds

boomed at the box office and conquered pop culture by celebrating adolescent misbehavior run amok.

Puberty-powered comedy classics including Meatballs, Caddyshack, Valley Girl, and The Last American Virgin fused hormonal overloads with anti-authority abandon and below-the-belt slapstick to create a genre that also unleashed the anarchic, sex-mad likes of The Swinging Cheerleaders, H.O.T.S., Hardbodies, Private School, Joysticks, Spring Break, and Zapped! as well as the mainstream variations Sixteen Candles, The Breakfast Club, Ferris Bueller's Day Off, and Pretty in Pink.

In more than 350 reviews, all-seeing author Mike "McBeardo" McPadden (

Heavy Metal

Movies

) passes righteous judgment over the entire genre, one boobs-and-boner opus at a time. The book also features contributions by Eddie Deezen (

Grease, Midnight Madness, Zapped!

), Kat Ellinger (

Diabolique

), Wendy McClure (

The Wilder Life

), Katie Rife (

The Onion AV Club

), Samm Deighan (

Diabolique

), and Kier-La Janisse (

House of Psychotic Women

), plus guest reviews by Lisa Carver (

Rollerderby

), Heather Drain (

Video Watchdog

), Christina Ward (

Feral House

), Rachel McPadden, and Liz Mason (

Quimby's

).

Tap the keg, tailor your toga, and belly flop hard into the exploitation inferno of bikinis beaches, locker rooms, summer camps, study halls, wayward teachers, cool camp counselors, wet-T-shirts, custom vans, sexy ESP, shower peepholes, and other overlooked penal code violations!