Zombie (Limited Edition): Blu-Ray Review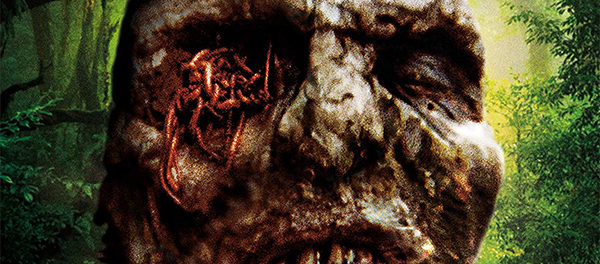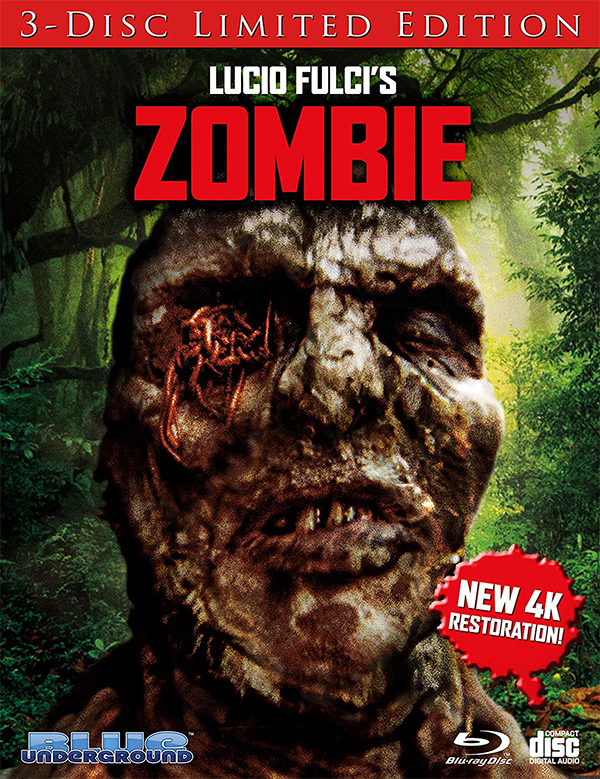 Just in time for its' 40th anniversary, Blue Underground gives us a brand new 4K restoration of Lucio Fulci's Italian horror film, "Zombie".  As you might know, this was considered unofficial sequel to George A. Romero's "Dawn of the Dead" in Italy.  If you are a fan of "Zombie", then this release is a must-own.
The new restoration looks fantastic and will surely please those of you looking for a great presentation. One of the things that always stood out for me was the score from Fabio Frizzi. Thankfully, this 3-disk set includes the CD soundtrack. If bonus content is your bag, this set doesn't disappoint Not only do you get new interviews and commentaries, but also a collectable booklet by author Stephen Thrower. All of this is displayed nicely in one of three various 3D lenticular slipcovers. I have the worms cover myself.  With the holiday season upon us, "Zombie" will make a great gift for any zombie-loving horror fan.
SPECIAL FEATURES:
New 4K Restoration from uncensored original camera negative!
3-Disc Set includes High Definition (1080p) Blu-ray Widescreen 2.40:1 feature presentation + a Blu-ray PACKED with bonus material + Original Motion Picture Soundtrack CD with score by Fabio Frizzi
Audio: 7.1 DTS-HD (English, Italian); 2.0 DTS-HD (English, Italian)
Subtitles: English SDH, Français, Español, Português, Deutsch, Italiano, Dansk, Suomi, Nederlands, Svenska, Russian, Korean, Japanese, Chinese, Thai, English for Italian Audio
NEW! Audio Commentary #1 with Troy Howarth, Author of Splintered Visions: Lucio Fulci and His Films
Audio Commentary #2 with Star Ian McCulloch and Diabolik Magazine Editor Jason J. Slater
NEW! When The Earth Spits Out The Dead – Interview with Stephen Thrower, Author of Beyond Terror: The Films of Lucio Fulci
Introduction by Academy Award® Winner Guillermo del Toro
Zombie Wasteland Interviews with Stars Ian McCulloch, Richard Johnson & Al Cliver, and Actor/Stuntman Ottaviano Dell'Acqua
Flesh Eaters on Film Interview with Co-Producer Fabrizio De Angelis
Deadtime Stories Interviews with Co-Writers Elisa Briganti and (Uncredited) Dardano Sacchetti
World of the Dead Interviews with Cinematographer Sergio Salvati and Production & Costume Designer Walter Patriarca
Zombi Italiano Interviews with Special Make-Up Effects Artists Gianetto De Rossi & Maurizio Trani and Special Effects Artist Gino De Rossi
Notes on a Headstone Interview with Composer Fabio Frizzi
All in the Family Interview with Antonella Fulci
Zombie Lover Academy Award ® Winning Filmmaker Guillermo del Toro talks about one of his favorite films
BONUS! Collectable Booklet with new essay by author Stephen Thrower
Poster and Still Gallery
Theatrical Trailers
TV Spots
Radio Spots
By: Marc Ferman