A Quiet Place Part II: Movie Review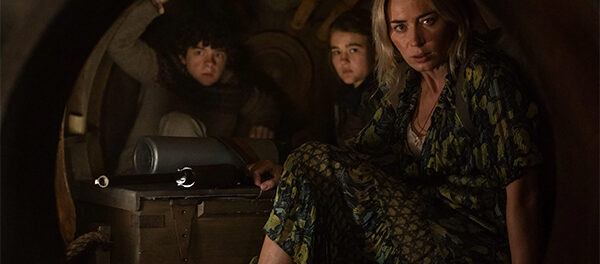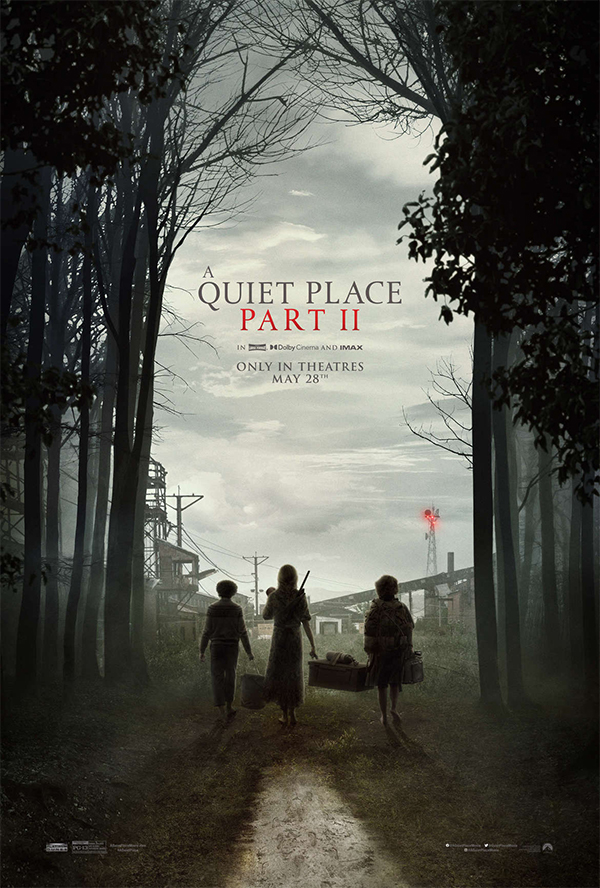 Three years ago, A Quiet Place was an unexpected smash hit. Written by Bryan Woods, Scott Beck, as-well-as co-written and directed by John Krasinski, the story centered on a family trying to survive in a post-apocalyptic world. Earth has been overrun with deadly creatures that are drawn to even the slightest sound. If someone so much as sneezes, they are probably a goner. The first film ended with the surviving members of that family, discovering a way to kill the creatures. Now we get what I am assuming is the second part of a trilogy that picks up at the exact moment the 2018 film ended.
Krasinski returns as writer/director of A Quiet Place Part II. Although his character died in the first film, he does show up on screen during the film's opening that takes us back to the moment when the creatures first arrived on Earth. We get to see what the Abbott family was like before they were forced to adapt to the new world. There is Evelyn (Emily Blunt), her husband Lee (Krasinski), their children Regan (Mellicent Simmods), Marcus (Noah Jupe) and Beau (Dean Woodward), who was shockingly dispatched in the opening of the first film. It's just a normal, fun day at a kid's baseball game before some sort of meteor comes crashing to Earth and the attack begins. Then we cut to the present time where Evelyn, Regan, Marcus and the newborn baby travel on foot, searching for a safe place.
The remaining Abbots arrive at what used to be a big factory. However, it is now occupied by former family friend, Emmett (Cillian Murphy), who lost his son in the initial invasion and his wife not long after. Emmett, doesn't want the Abbots to stay, but with Marcus injured and the family carrying a baby, he of course gives in. When the group discovers a song being continuously played on a radio station, Regan figures out where it is broadcasting from and she heads out on her own to find it. Emmett does catch up with her and they head out together. Meanwhile. Evelyn stays back with Marcus and the baby.
There isn't a whole lot to A Quiet Place Part II. It lacks the originality of the first film and there is a lot more dialogue this time around, so I guess it's more like the Not So Quiet Place. What this sequel lacks in an interesting story, almost makes up for in jump scares and truly committed performances. Simmonds remains the stand-out of this series and I have a feeling we will see big things for her in a potential third film. Murphy is always on game and he has the whole "looking terrified" thing down to a science. Krasinski has proven once again that he knows how to direct horror, though his writing could use a little work. Much of A Quiet Place Part II feels repetitive but it does have some inspiring moments. The final act which sees two different human against monster face-offs is expertly done and even the film's opening flashback is quite intense.
For those who loved the first film, and just want a few good scares, A Quiet Place Part II delivers, just don't expect something fresh. My hope would be that the original screenwriters would come back and finish out this series if it does move forward.
By: Marc Ferman