Shoplifters of the World: Blu-Ray Review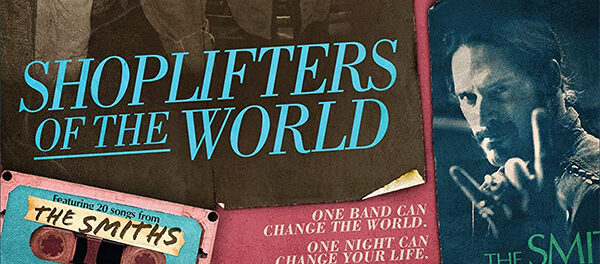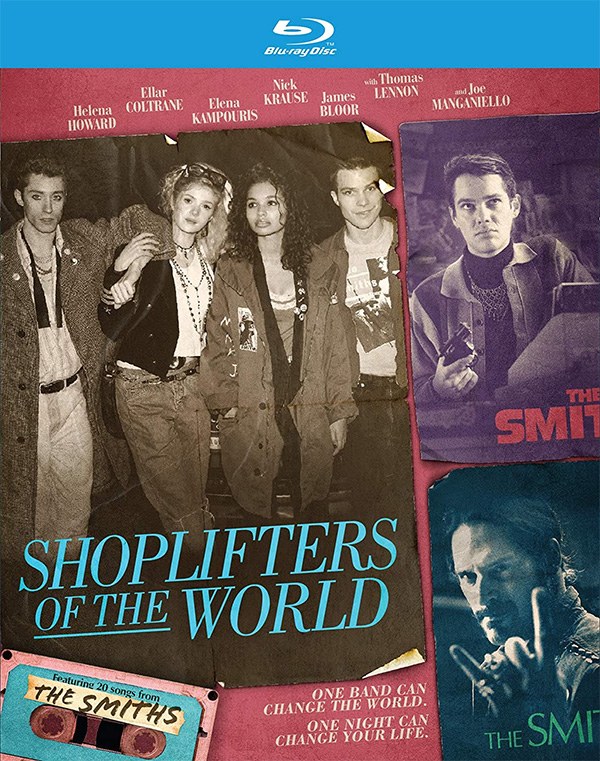 Arriving on Blu-ray this week is writer/director Stephen Kijak's young-adult comedy-drama, Shoplifters of the World. This film is essentially a love letter to the English rock band, The Smiths, which broke up in 1987. To be honest, I wasn't very familiar with their music. The only song I knew was How Soon is Now from the opening credits of the original Charmed series. Still, I know that they had a massive following and new generations are always discovering their music. Shoplifters of the World is one for The Smiths fans, but it also can be enjoyable for those who aren't aware that the film's title is based on the group's single Shoplifters of the World Unite.
Set in 1987 Denver, Colorado, a group of teenagers have just learned that their favorite band have just broken up. Much like The Smiths, these teens were also passionate vegans and tried to live by the same values as their British idols. Cleo (Helena Howard) has taken the break-up especially hard and as a result, her plans for the future have become less clear.
Dean (Ellar Coltrane) manages a local record store and is also a huge fan of The Smiths. He is also in love with Cleo. To not only pay tribute to the band as-well-as make a grand gesture to the woman he loves, Dean hijacks the local heavy metal radio station at gunpoint and forces Full Metal Mickey (Joe Manganiello) to play only music from The Smiths all night long.  Mickey is obviously not a fan of the music, but he doesn't want to get shot.
Shoplifters of the World switches between Cleo and her friends who each bring a little extra to the story, then back to Dean and Mickey at the radio station. Admittedly, some of my favorite scenes are the conversations between the kid and the DJ, who begin to respect each other a little more as the night goes on.
Kijak, who has worked mostly on music documentaries has a strong grasp on the subjects he is dealing with here and as both a writer and director, he is able to being a sense of honesty and realism to the narrative, which was very loosely inspired by a true event. The main characters are intelligently written, and the young cast does a good job bringing them to life. Having said that, Shoplifters of the World has pacing issues. Even at only 90 minutes, it moves along slowly. Still, there is a strong Linklater vibe and those who dig films like Dazed and Confused, as-well-as Slacker might dig this one too. I guess it makes more sense that the star of Linklater's Boyhood star is given a major role here.
By: Marc Ferman