Advance Screening of ABOMINABLE in South Miami!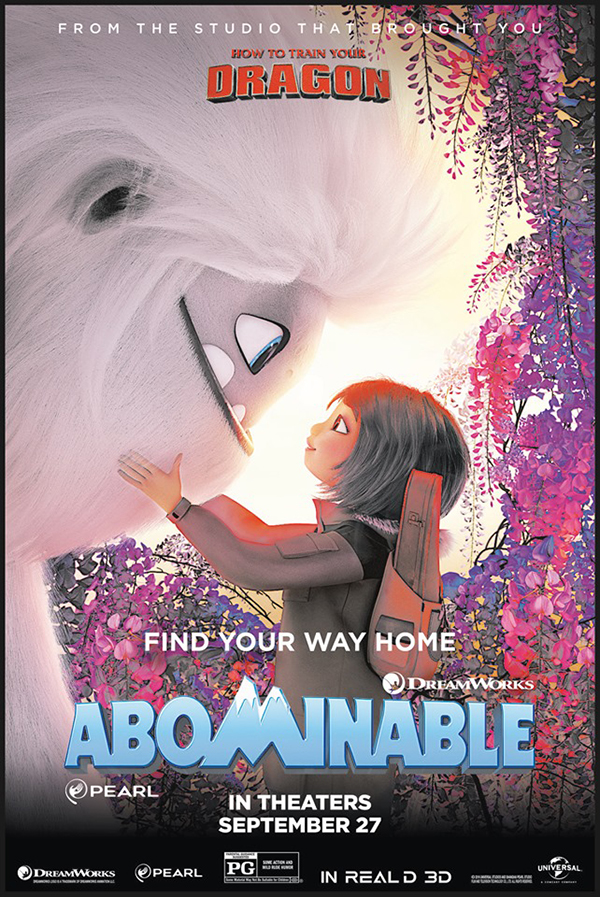 You can win an admit-two pass to see an advance screening of ABOMINABLE on Saturday, September 21st @ AMC Sunset Place 24 Theater, South Miami, Fl. (10:00am)
When teenage Yi (Chloe Bennet, Marvel's Agents of S.H.I.E.L.D.) encounters a young Yeti on the roof of her apartment building in Shanghai, she and her mischievous friends, Jin (Tenzing Norgay Trainor) and Peng (Albert Tsai), name him "Everest" and embark on an epic quest to reunite the magical creature with his family at the highest point on Earth.

But the trio of friends will have to stay one-step ahead of Burnish (Eddie Izzard), a wealthy man intent on capturing a Yeti, and zoologist Dr. Zara (Sarah Paulson) to help Everest get home.
IMPORTANT: PLEASE READ EVERYTHING BELOW BEFORE SUBMITTING.
Now, let's get to the part on how you win passes to see an advance screening of ABOMINABLE. Simply email us your full name and you could win passes.  Winners will be picked at random. Email your full name to kicgiveaways@gmail.com
In the subject line, please include "READY FOR A YETI?"
Deadline is Sunday, September 15th (10pm).
We would like to wish you all good luck.
ABOMINABLE in Theaters September 27th    
dreamworksanimation.com/abominable
#AbominableMovie
ABOMINABLE has been rated PG (Parental Guidance Suggested – Some Material May Not Be Suitable for Children) for some action and mild rude humor.