Airplane!: Blu-Ray Review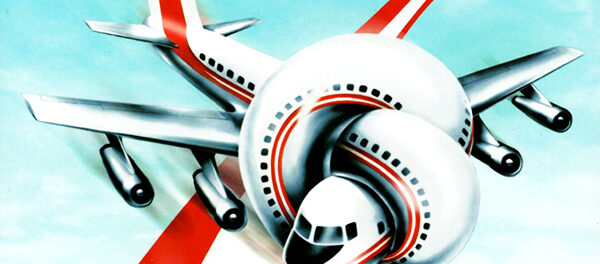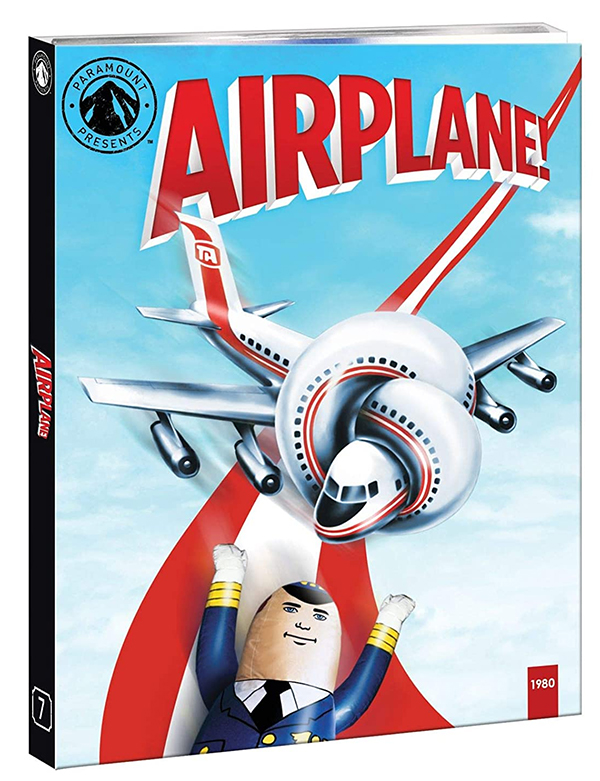 Celebrating its 40th anniversary this year is the godfather of all spoof movies, 1980's "Airplane!". Written and directed by Jim Abrahams, David Zucker and Jerry Zucker, they would go on to create such classics as "Top Secret!", "The Naked Gun" and "Hot Shots". To celebrate four decades of "Airplane!", Paramount has released a brand-new Blu-ray, sourced from a 4K remaster, supervised by the filmmakers themselves. Having owned the 2012 release, I will tell you that there is a substantial difference in quality between that one and the new "Paramount Presents" release.
When former combat pilot Ted Striker (Robert Hays) buys a ticket for a Trans American flight, in order to talk things out with his flight attendant girlfriend Elaine (Julie Hagerty), he soon realizes that he must overcome his fear of flying in order to save everyone on board. You see, the crew and passengers had a choice of steak or fish for the in-flight meal, but those who chose the fish have gotten sick (including the three pilots). Ted is the only one with any kind of experience flying a plane and he must get a grip on his past if he plans to land it safely. I know this doesn't sound like much of a comedy, but there is a reason AFI voted "Airplane!" one of the 10 funniest films ever made.
40 years later the humor in "Airplane!" still holds up and it is just so impressive how the creative minds behind this classic were able to throw so many jokes on the screen and even more impressive how many of them landed perfectly (unlike the Trans American flight in the film). The leads are great, but it's the supporting cast which includes Leslie Nielsen, Robert Stack, Lloyd Bridges and Peter Graves that steal this movie.
This new remastered Blu-ray has an absolutely beautiful picture which is far superior to the one released 8 years ago. As for the sound, the same DTS-HD 5.1 audio has been brought over to this release from the previous, but in all fairness, there was not much needed to be improved upon, so there are no complaints here.  Truth-be-told, if you already own the earlier "Airplane!" Blu-ray, there isn't a real need to upgrade to this new one as the earlier one still looks fine. However, if you have never owned "Airplane!", I do recommend the "Paramount Presents" release, or the new steelbook which is also available.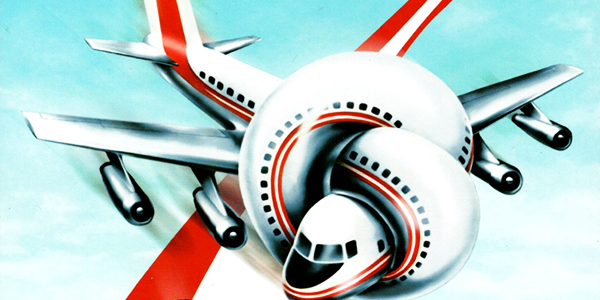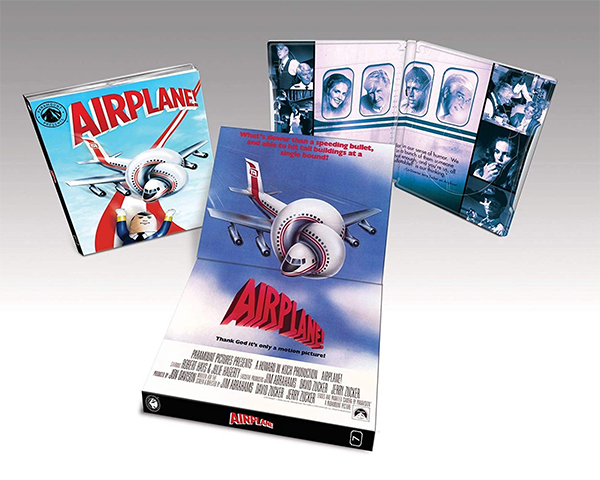 Special Features:
FILMMAKER FOCUS: Writers/Directors Jim Abrahams, David Zucker, and Jerry Zucker on Airplane! (NEW!)
Q&A with the Directors of Airplane! (Egyptian Theatre, Hollywood – January 10, 2020) (NEW!)
Isolated Score (NEW!)
Commentary by Writers/Directors Jim Abrahams, David Zucker, Jerry Zucker, and Producer Jon Davison
By: Marc Ferman