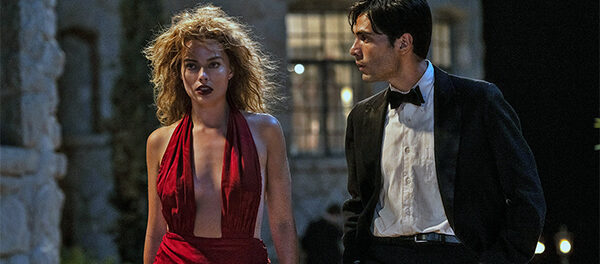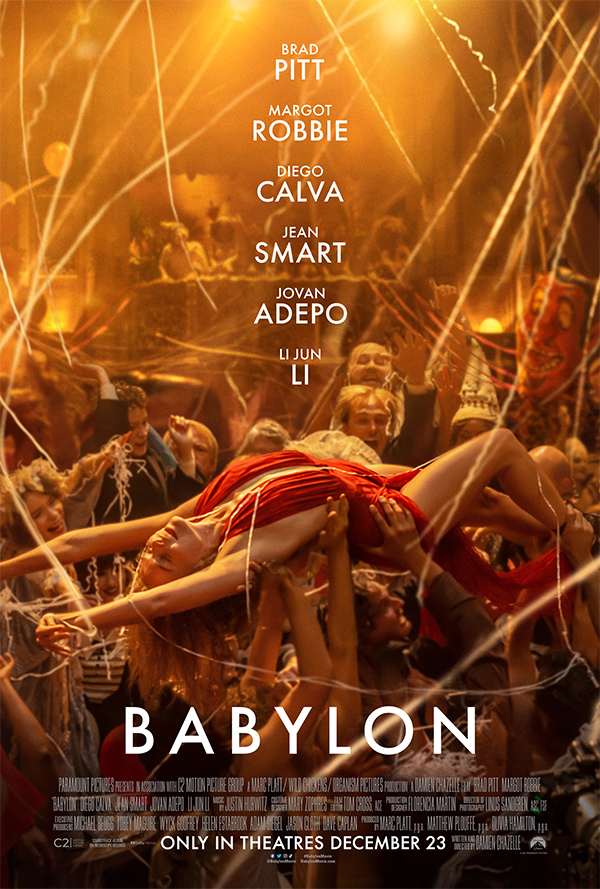 Writer/director Damien Chazelle has dazzled audience for nearly a decade with such films as Whiplash and La La Land. His latest, Babylon is sure to be his most divisive yet. Clocking in at just over three hours, Chazelle's epic tale of excess will be loved by some and hated by many. Yet, there is no denying the sheer filmmaking skill on display and the big risks being taken by all involved. The fact that this movie was made by a major studio and put out in theaters in a time where things have definitely shifted in the industry is pretty remarkable. Even if I hated Babylon (which I didn't), I would still feel hopeful that a film like this could be produced in the future.
Set in 1920's Hollywood during the transition from silent to talking pictures, Babylon follows multiple characters. There is Jack Conrad (Brad Pitt), a silent movie star who is having a difficult time transitioning to non-silent films. We also have Manuel "Manny" Torres (Diego Calva), a film assistant who becomes a film producer. There is also Nellie LaRoy (Margot Robbie), a beautiful aspiring actress who uses her ability to cry on cue to get noticed by the industry. Like the world they inhabit, each of these character's lives are a chaotic mess. Jack's lavish parties are utterly insane all on their own. Nellie is fueled by her cocaine addiction and Manny is trying desperately to produce the best films he possibly can, while letting Nellie take up much of his attention since he is in love with her.
Babylon is all about decadence and how everyone simply wants more. It is also about how Hollywood sucks the life out of its' stars and dumps what remains in the trash. Babylon is filled with some big laughs, even if they revolve around toilet humor. I honestly haven't laughed that hard in a theater filled with others in quite some time. That is mainly because not nearly as many comedies are released in theaters anymore.
The cinematography by Linus Sandgren is absolutely wonderous. From the opening drug-filled orgy to the high octane multiple filming locations in one glorious tracking shot in the middle of the desert, the camera seems to have a life of its own. This has to be one of the most beautifully shot films of the year. Despite Babylon's many problems with its overly-long runtime, underdeveloped side characters and sheer relentlessness, there is so much to admire about the film. I do believe someone can both love and hate Babylon at the same time. The cast does a phenomenal job and while I am sure this one will be a total flop at the box office this holiday, I believe film lovers will help give Chazelle's film cult status over the coming years.
By: Marc Ferman