Back to the Beach: Blu-Ray Review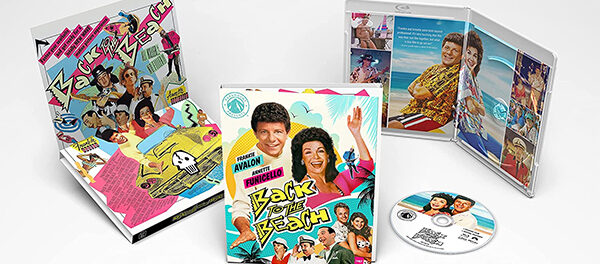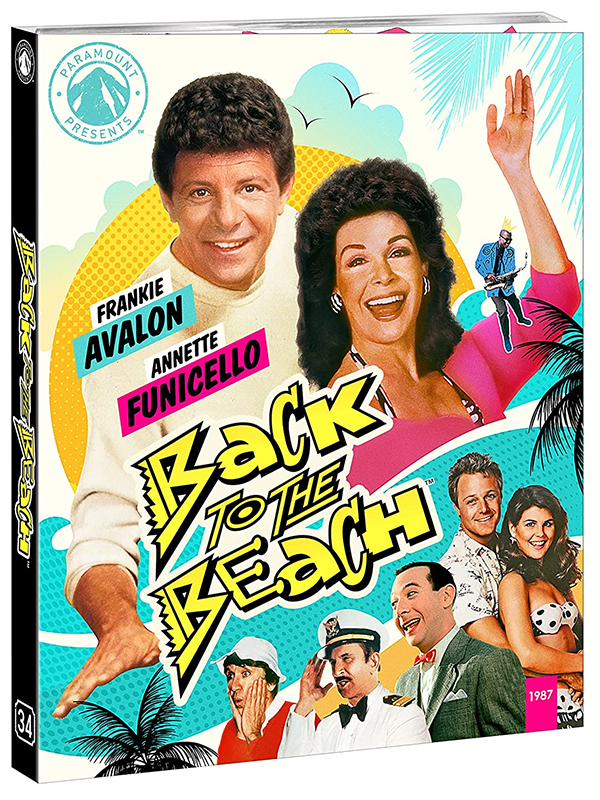 Arriving on Blu-ray this week for the first time is the 1987 Frankie Avalon and Annette Funicello beach movie parody, Back to the Beach. While those early beach films were before my time, I have always loved a good parody and this one doesn't disappoint. I remember seeing Back to the Beach when it was released theatrically 35 years ago and numerous times on cable in the late 80's. This one has gone on to become a cult classic and rightfully so. Released as part of the "Paramount Presents" collection, Back to the Beach has been remastered from a new scan of the original film elements.
Frankie and Annette (Avalon and Funicello respectively) have been together for over twenty years. They have two kids, Bobby (Damian Slade) and Sandi (Lori Loughlin). Young Bobby is suffering from a bit of an identity crisis, but he isn't the only one in the family that seems a bit off. Annette believes shopping is the cure for everything and she also believes giving Bobby peanut butter sandwiches everyday for lunch is a healthy diet. Meanwhile, Bobby's father used to be known as the Big Kahuna of the California surf scene. However, when they relocated to Ohio, Frankie opened up a car dealership and went from surfing to selling. Now, all he cares about is making money.
With her husband overstressed from work, and her son having a peanut butter meltdown, Annette decides the family needs a vacation. On their way to Hawaii, they stop in Los Angeles to visit their daughter Sandi. What they didn't realize is that she has been shacking up with a surfer dude of her own named Michael (Tommy Hinkley). While Annette is happy for her little girl, Frankie wants to wring the guy's neck. Ultimately the father and daughter's boyfriend start to get along and Frankie begins to rediscover a part of his lost youth. Yet, in the process, he risks losing the love of his life.
Back to the Beach is a cheesy-yet-charming little beach musical that does its' best to honor the films it is parodying. Frankie and Annette seem to be having fun poking fun at the genre that made them famous. There are also some fun cameos, including a musical number from Pee-Wee Herman. The new restoration looks quite good, especially since the film itself is often bright, colorful and lively. This is an 80's beach film, so there are plenty of pastels that pop with this new presentation. The 5.1 DTS-HD track is also a winner when it comes to the musical numbers and the surfing scenes. We also get a filmmaker focus bonus feature with director Lyndall Hobbs. If you are a fan of Back to the Beach, I recommend grabbing this disk.
By: Marc Ferman