BASEketball: Blu-Ray Review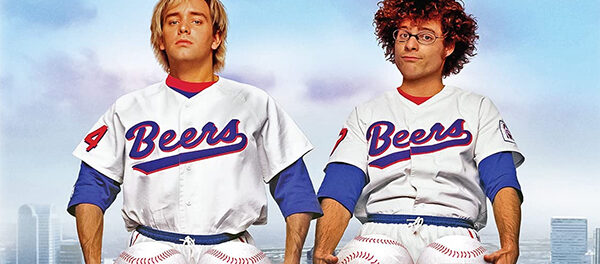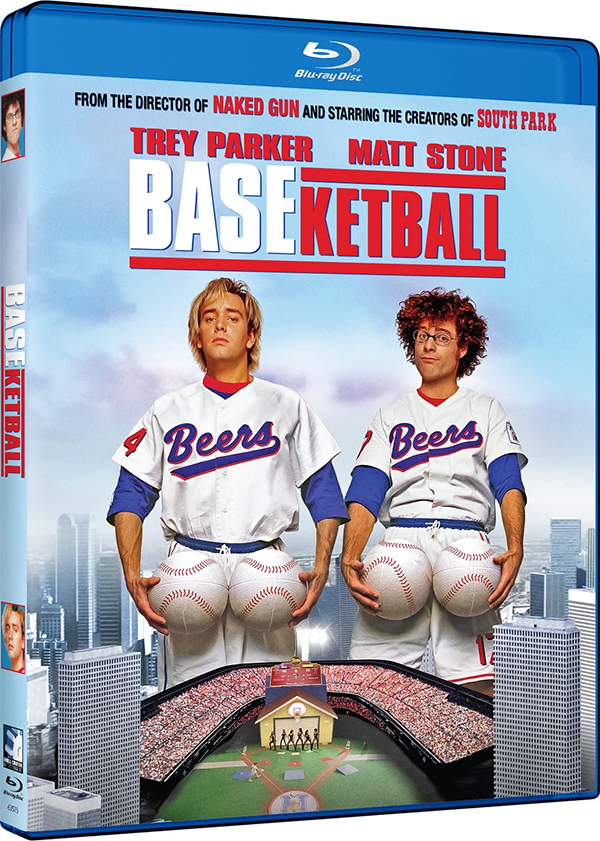 In 2017 Universal Studios released BASEketball onto Blu-ray with a few minor bonus features. Mill Creek Entertainment has given the 1998 David Zucker comedy a bare-bones re-release.  While the film is far from prime Zucker, like Airplane!, Top Secret! And The Naked Gun, some might still find it mildly amusing.
South Park creators Trey Parker and Matt Stone play lifelong best friends Joe Cooper and Doug Remer, a couple of jobless slackers that never got to live out their dream of being sports stars. That all changes when the game that they created during a drunken party challenge winds up being a national sport. The game is a mash-up between basketball and baseball. It is also one of the least interesting things to watch. This happens to be one of the film's biggest problems. Sports films should have some exciting scenes involving the game, but sadly BASEketball doesn't. The supporting cast includes Ernest Borgnine, Yasmine Bleeth. Dian Bachar and of course Superman III villain Robert Vaughn.
While I grew up with Zucker's work, BASEketball seems to miss the mark at nearly every turn. Parker and Stone are comedy geniuses. However, you would never know it based on this film.
Still, the sports comedy does have its' share of fans and if you missed the original Blu-ray release, here is your chance to grab a copy.
By: Marc Ferman