Raging Bull (Special Edition): 4K UHD Review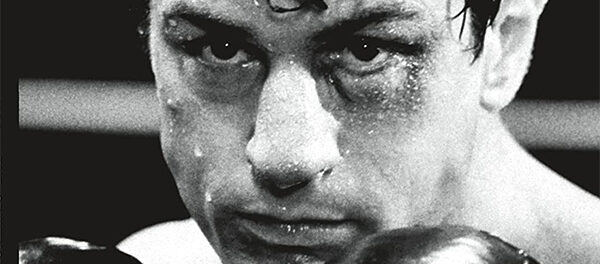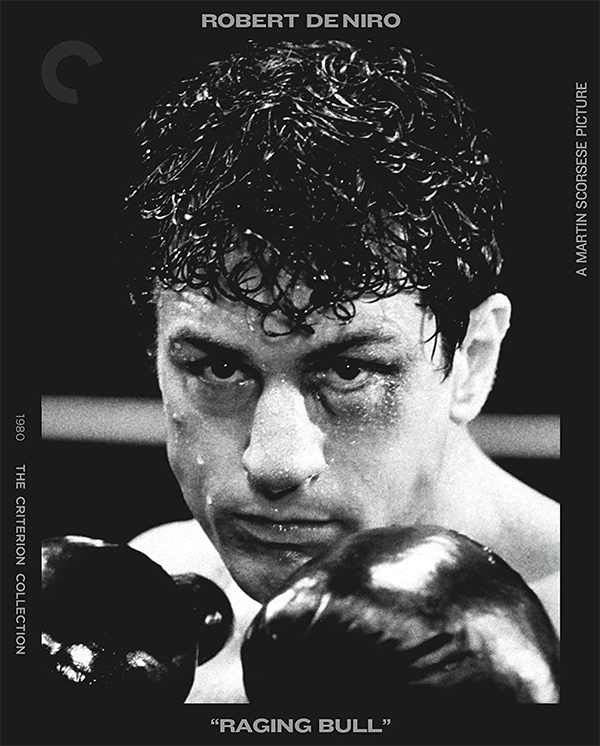 While 1980's Raging Bull was never one of my favorite films from director Martin Scorsese, it still manages to be a compelling sports biopic, thanks in no-small-part to Robert De Niro's iconic portrayal of real-life boxer, Jake LaMotta. This week the folks at Criterion bring us a new 4K presentation, approved by Scorsese and of course, fans of the filmmaker will most likely flock to this release.
For those of you unfamiliar with Raging Bull, the story follows middle-weight boxer, Jake LaMotta (De Niro). While he was one of the nation's greatest fighters at the time, his personal life was an absolute disaster. He was not only physically and emotionally abusive to the women in his life, including wife Vickie (Cathy Moriarty), but his brother Joey (Joe Pesci) as well. The more successful Jake got in the ring, the more insecure he seemed to get. Jake just couldn't trust anyone. His raging temper tore his life apart, as well as the people around him.
Between Raging Bull and Taxi Driver from four years prior, De Niro and Scorsese proved to be a dynamic team, that has gone on for decades. While I maintain that this wasn't their strongest collaboration, it had a major impact on both of their careers. Interestingly enough, Raging Bull was considered a box-office disappointment when released just before Christmas in 1980. The violence and brutality of the boxing scenes did turn-off many general moviegoers upon the film's release.
The new 4K restoration was taken from the original 35mm camera negative and is presented in HDR. The picture is nearly flawless. As you are probably aware, Raging Bull is in B&W and the blacks are deep. A perfect example is during the film's initial boxing match. While we see the crowd, behind them the surroundings are completely black with the-exception-of the overhead lights piercing towards the camera. Then there is of course the black blood, which there is plenty of. However, even the daytime exterior shots look clean and lovely, especially on the New York streets. No complaints with the DTS-HD Master Audio 2.0 which was remastered from the 35mm three-track magnetic track.
If you are a fan of the filmmaker's catalogue of films, this new restoration may be one to ad to your collection.
Director-Approved Special Edition Features:
New 4K digital master, approved by director Martin Scorsese, with 2.0 surround DTS-HD Master Audio soundtrack
In the 4K UHD edition: One 4K UHD disc of the film presented in HDR and one Blu-ray with the film and special features
New video essays by film critics Geoffrey O'Brien and Sheila O'Malley on Scorsese's mastery of formal techniques and the film's triumvirate of characters
Three audio commentaries, featuring Scorsese and editor Thelma Schoonmaker; director of photography Michael Chapman, producers Robert Chartoff and Irwin Winkler, casting director Cis Corman, music consultant Robbie Robertson, actors Theresa Saldana and John Turturro, and sound-effects supervising editor Frank Warner; and boxer Jake La Motta and screenwriters Mardik Martin and Paul Schrader
Fight Night, a making-of program featuring Scorsese and key members of the cast and crew
Three short programs highlighting the longtime collaboration between Scorsese and actor Robert De Niro
Television interview from 1981 with actor Cathy Moriarty and the real Vikki La Motta
Interview with Jake La Motta from 1990
Program from 2004 featuring veteran boxers reminiscing about La Motta
Trailer
English subtitles for the deaf and hard of hearing
PLUS: Essays by poet Robin Robertson and film critic Glenn Kenny
By: Marc Ferman