Steele Justice (Special Edition): Blu-Ray Review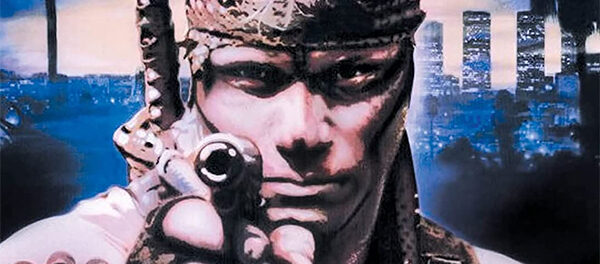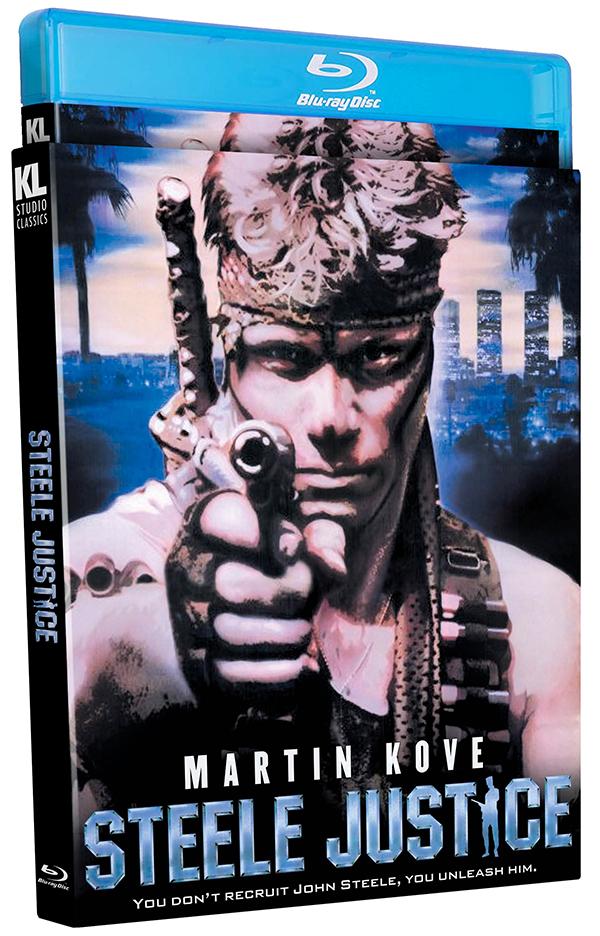 Arriving this week on Special Edition Blu-ray is the 1987 action flick, Steele Justice, directed by Robert Boris (Oxford Blues). During the 80's we got countless Rambo knockoffs.  Probably one of the most popular of them were the Missing in Action series starring Chuck Norris. However, an actual Rambo: First Blood Part II star, Martin Kove got to make his own one-man-army feature.
Vietnam vet/ex-cop, John Steele (Kove), has had a hard time adjusting to life after the war. His wife Tracy (Sela Ward) divorced him and he can't seem to hold a job or even stay sober. When his best friend and former partner Detective Lee Van Minh (Robert Kim) and hist family are killed by a vicious gang for getting in the way of their drug dealings, Steele decides to enforce his own brand of Justice. Things get even more personal when Steele learns the man behind the gang is General Bon Soon Kwan (Soon-Tek Oh), who double-crossed and left him for dead, years ago in Vietnam.
While I love seeing Bernie Casey and Ronny Cox here in supporting roles, the latter seems like he walked straight from the Beverly Hills Cop II set to this one, just to play a shady version of the same character. After all, both films were released during the same year. Kove on the other hand is so etched into my mind as a bad guy from the Karate Kid/Cobra Kai universe, that his performance does nothing to help make me believe he is a good guy. Funny little note, in one scene, there is a Drive-In movie theater in the background that is showing The Karate Kid Part II. There is plenty of action, with a seemingly unlimited amount of ammunition. The music video machine gun fight in front of a hotel has to be a highlight of Steele Justice.
If you are a big fan of below B-Grade 80's action films, you might find Steele Justice somewhat entertaining. Kino Lorber's new Special Edition Blu-ray also includes a new audio commentary by Marti Kove and Robert Boris.
Blu-ray Extras:
NEW Audio Commentary by Star Martin Kove, Writer/Director Robert Boris, Moderated by Film Historian Alex Van Dyne (Manager of Eddie Brandt's Saturday Matinee)
Theatrical Trailer
Optional English Subtitles
By: Marc Ferman