Beetlejuice: 4K Ultra HD Review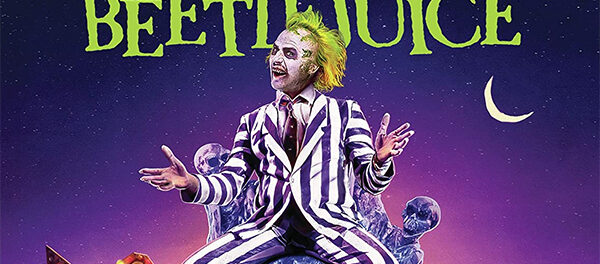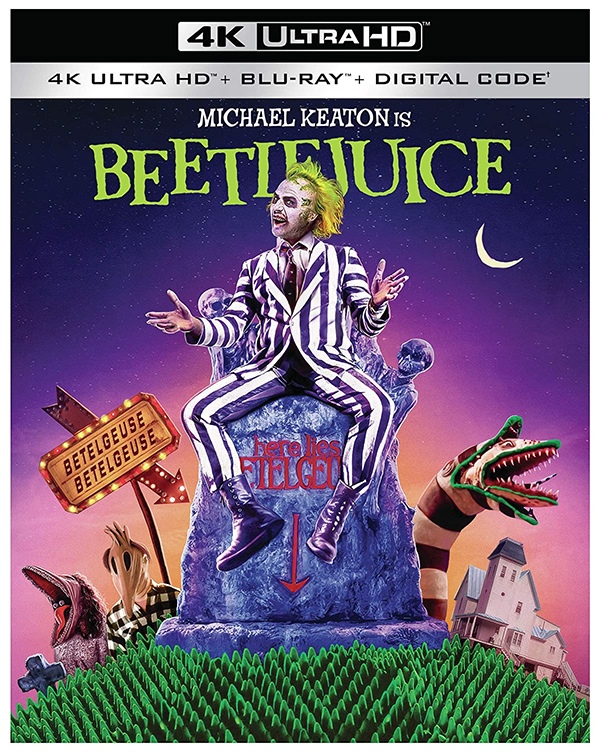 It is difficult to pick which Tim Burton classic is my favorite. I have so much love for Batman, Edward Scissorhands and Sleepy Hollow, but when it comes down to it, I believe Beetlejuice is the one I have watched the most over the years. Is it the best of the lot? Maybe not, but it is the one that brings me the most enjoyment. Warner Brothers delivered a serviceable Blu-ray back in 2008 (which happens to be included here), but the new 4K UHD is absolutely spectacular.
For those unfamiliar with the story, happily married couple, Adam and Barbara Maitland (Alec Baldwin and Geena Davis respectively) have just died and now are trapped inside their home as ghosts. As if learning how to live out their afterlife wasn't tough enough, along comes the Deetz. A rich New York family that have bought the Maitland home and have decided to tear it apart to make it their own.  Obviously, Adam and Barbara want the new family out, so they call on the bio-exorcist Betelgeuse (played with magnificently by Michael Keaton) to help them rid the house of the new residents. Although the Maitland's have been warned about contacting Betelgeuse for help, they do so regardless, and it doesn't take long for them to regret it. The cast here which include Winona Ryder, Catherine O'Hara and Glen Shadix all help deliver memorable characters.
Aside from the stunning picture which brings out the vivid colors, the audio has been upgraded to full Dolby Atmos on the 4K disk. Warner Brothers' Beetlejuice 4K release is about as close to perfect as you can get.  What keeps from being completely perfect is the lack of new bonus content. There isn't any. We get a few episodes of the animated TV series and a trailer. It really is a shame that there wasn't more available. It could be because of the current pandemic we are facing and a rush to get this release out in time for the Halloween season. Lack of bonuses aside, this new transfer is a must have for any Beetlejuice fan.
Special Features:
Three episodes from the animated Beetlejuice TV series: Ah-Ha!, Skeletons in the Closet, Spooky Boo-Tique.
Theatrical Trailer
By: Marc Ferman