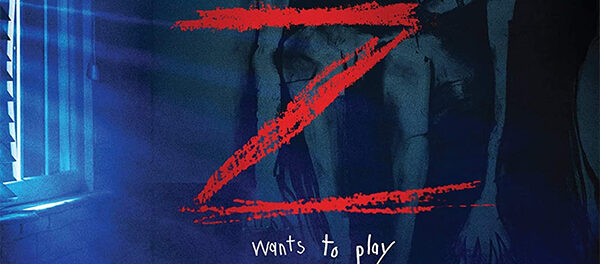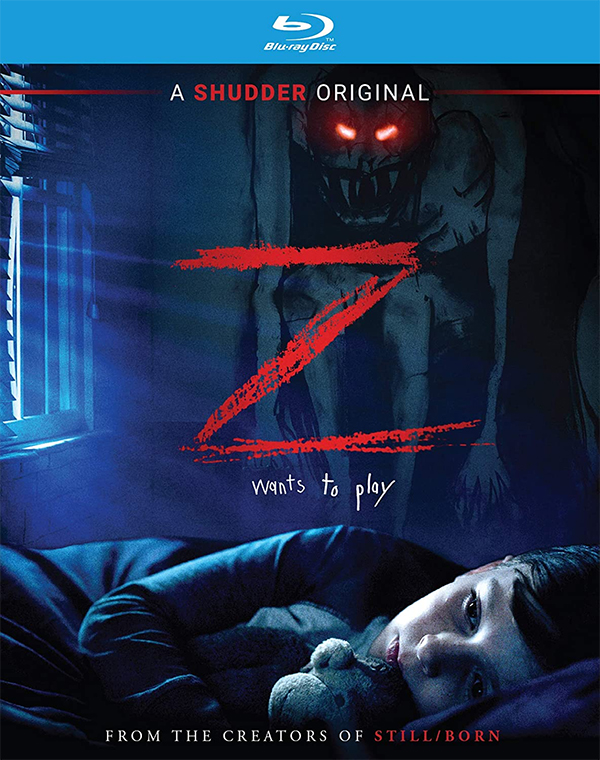 Director Brandon Christensen's sophomore feature film, "Z", which was co-written with Colin Minihan arrives this week on Blu-ray, DVD, VOD and Digital HD. Much like his 2017 debut, "Still/Born", his follow-up is a horror tale that deals with themes of parenthood and with the similar suburban setting, both films work quite well as companion pieces.
Beth (Keegan Conner Tracy) and Kevin (Sean Rogerson) have a problem. Their son Josh (Jett Klyne) has an imaginary friend that might not be all that imaginary. Josh calls his new buddy, Z and ever since he has become a part of the eight-year-old boy's life, disturbing things have been occurring.  Not only has Josh become more aggressive at school, but things at home haven't been much better.  It doen't take long for Beth to realize that "Z" just mind be real and that her family is in grave danger.
Yes, "Z" does follow all-too-familiar beats, but that is OK, because Christensen and Minihan inject quite a bit of cleverness into the writing that makes certain elements stand out. One of my absolutely, favorite moments in the film comes when Beth shares with Kevin that she believes she saw Z and his response to this is something that I just would have never expected.  There is also another moment involving Josh and his schoolmate that would be horrifying for any parent. These are brief moments that have a lasting impact.
Christensen who has also seen success as a producer on such Minihan films as "It Stains the Sands Red" and "What Keeps You Alive" has an eye for getting behind something familiar and making it feel fresh. I look forward to seeing what he comes up with next.  If you are a horror fan, I recommend giving "Z" a look when it arrives this week. You can also find it currently streaming on Shudder.
By: Marc Ferman