The Goonies: 4K Ultra HD Review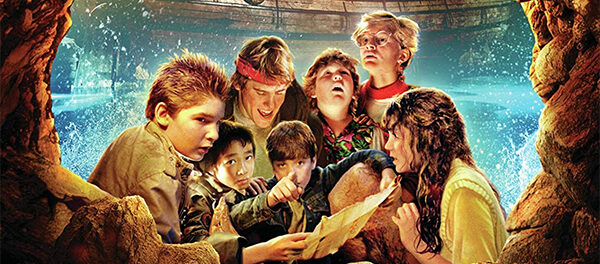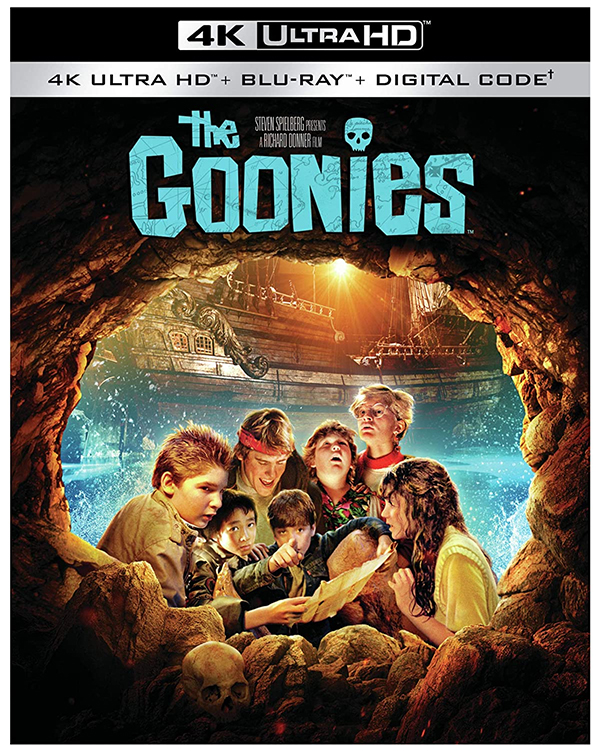 If you ask someone what some of their favorite films from the 1980s are, there is a strong chance that Richard Donner's The Goonies will be mentioned. Unlike other Spielberg directed/produced films like E.T., Back to the Future and Raiders of the Lost Ark, The Goonies isn't a great movie, but more of a fun kids adventure that many feel a strong personal connection to, myself included. This week this beloved classic arrives on 4K Ultra HD and even though it looks quite good, it may not be worth an upgrade if you already own the Blu-ray. I will explain why in a bit.
For those of you who have never seen The Goonies, it follows a group of friends from Astoria, Oregon whose parents are on the verge of having their homes foreclosed on to make room for a golf course. This would be devastating to the kids (who call themselves The Goonies). They would be forced to separate. The group is made up of Mikey (Sean Astin), Chunk (Jeff Cohen), Mouth (Corey Feldman) and Data (Ke Huy Quan). They have one chance to save their home. That is to search for the lost treasure of the pirate One-Eyed Willy. With map in hand, they set out to find the riches. However, they don't only have to deal with the deadly booby traps set by Willy, but also the murderous Fratelli family that is hot on their trail.
As I mentioned, the new 4K disk looks quite nice but since the film is set mostly in darkly lit underground caves and overcast skies when the characters are outside, it is harder to notice a vast difference between the UHD and the decade old Blu-ray.  Sure, there are elements that pop more in 4K. One shot in which Mikey is standing on his porch, overlooking Astoria is absolutely breathtaking and the final battle on the pirate ship does stand out, but those few moments may not make a huge difference.  Still, if you don't already own the Blu-ray, I do recommend shelling out a little extra and going for the 4K release (which also happens to include the Blu-ray for your own comparison). The bonus features are carried over from the previous release and all featured on the Blu-ray rather than the 4K disk.
Special Features:
Commentary (with Hidden Video Treasures) by director Richard Donner and Select Cast Members
The Making of The Goonies Featurette
Cyndi Lauper "The Goonies 'r' Good Enough" Music Video
Deleted Scenes
Theatrical Trailer
By: Marc Ferman