Blood Quantum: Blu-Ray Review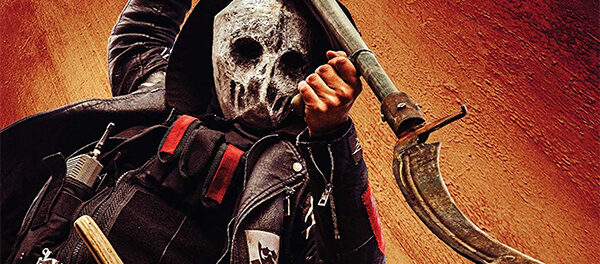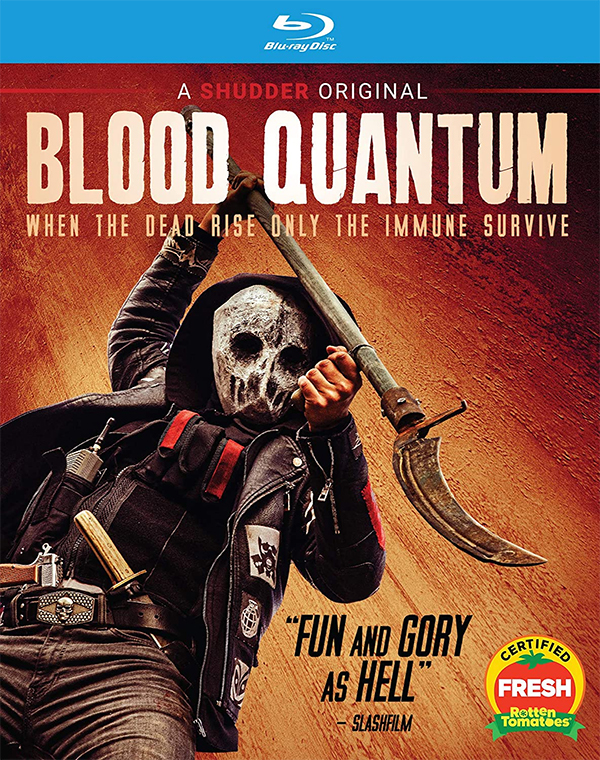 Now available on Blu-ray, DVD, VOD and Digital HD is the Shudder Original, Blood Quantum. Since the very beginning of the undead sub-genre, zombie films have dealt with social issues, most notably issues regarding race. Although not much happens in writer/director Jeff Barnaby's post-apocalyptic flesh eater tale that hasn't been done before, there still manages to be a sense of freshness. That is because Blood Quantum takes place almost entirely on an Indian Reservation and its Indigenous inhabitants are the only ones immune to the virus.
What I appreciate most about the film is that Barnaby has no problem going bold with the social statements he is making, while also not allowing those statements to overshadow the carnage happening on screen. He is able to balance the two which isn't always done successfully.  Having said that, the acting leaves much to be desired. Still, the not-so-great performances by some of the main characters are not a deal-breaker for me. I have enjoyed many-a-horror film filled with not-so-great actors.
Blood Quantum is never boring and moves along pretty smoothly. I also loved some of the brief moments of animated which are injected into the film every now and then.  When it comes down to it, if you like zombie movies, I strongly recommend you check this one out.
By: Marc Ferman