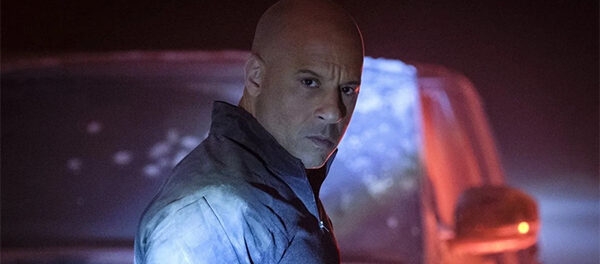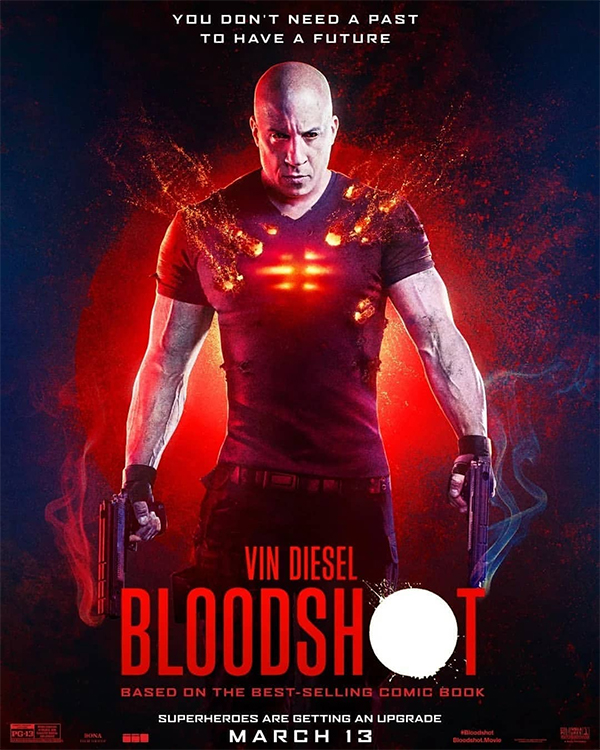 As I exited the theater after attending a screening of the latest cinematic comic-book adaptation, "Bloodshot", the first thing that popped into my head was how lucky Vin Diesel is that he has an ongoing mega franchise going with "Fast & Furious".  Sure, he has his franchises with "XXX" and "Riddick". However, those aren't nearly as profitable as "Fast & Furious".  If it wasn't for the popularity of those films, I am pretty, confident that the action-star would be starring in direct-to-VOD films only. Visual effects artist Dave Wilson makes his feature film directorial debut and despite having some very cool special effects, there isn't a single element to "Bloodshot" that is either original or anything more than mildly entertaining. This is about as mediocre as they come.
Vin Diesel is Ray Garrison, a US soldier who is brought back and given special abilities after he and his wife are murdered by a psychopath. The one responsible for Ray's reanimation is Dr. Emil Harting (Guy Pearce essentially playing his "Iron Man 3" character again). Ray now can punch holes in concrete walls and heal quickly thanks to these nano machines living in his body. What Ray doesn't know is that the Doctor that saved his life, is also using the former soldier's desire for revenge to take out people who worked on the groundbreaking technology. After each assassination, Ray is essentially rebooted and set up to take out his next target.
"Bloodshot" has all the makings of a fun action film, but it lacks the actual fun.  I am not saying a film's rating would make much of a difference, but I truly felt that graphic kills would have been a step in the right direction. This is a PG-13 flick, but a hard-R could have made at least the confrontations more enjoyable. The supporting cast is wasted as well. Toby Kebbell makes a cute entrance early on and Eiza González does her best with the material, but the characters are flat. Lamorne Morris who plays tech genius Wilfred Wigans is clearly supposed to be the comic relief, yet nothing he says is funny.
There is no shortage of action in "Bloodshot" and some of it is fun, but when you don't care about the characters, it has less of an impact. Marvel and even the most recent DC films have made audiences care about the characters, but Diesel was unable to make me feel anything for the Valliant Comics creation. If "Bloodshot" winds up being a box-office bust (which I am predicting), at least Vin Diesel has the ninth installment of "Fast & Furious" dropping next year.
By: Marc Ferman