SXSW 2020 Film Festival Recap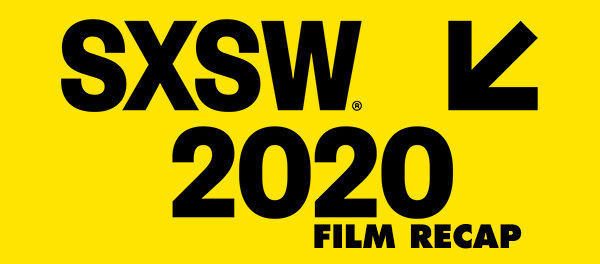 The cancellation of SXSW this month was a major blow for not only the festival itself, but the many filmmakers and studios who relied on the annual event to showcase their projects. It hurt the industry as-a-whole, also many of Austin's local businesses.  This was the first of many major events around the world, impacted by the COVID-19.  I have been attending SXSW for the past seven years and was very much looking forward to attending this year. Thankfully, I was able to check out a few features that were set to screen at SXSW. You can read my brief reviews of three of those films.
The Donut King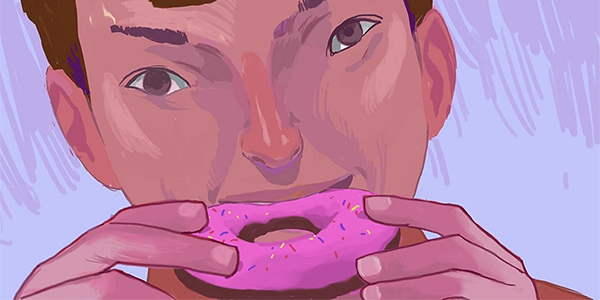 Cinematographer, Alice Gu makes her directorial debut with the documentary, "The Donut King", which tells the rags-to-riches story of how a Cambodian refugee, Ted Ngoy and his family found great success in America and used that success to help their fellow Cambodians to start their own businesses throughout California.
Ted and his wife Christy, along with their children, fled their country in the late 1970's with the aid of the United States government. They were forced to live in camps until they eventually were sponsored by a church, which gave them lodging, food and set Ted up with work as a janitor, as well as a salesman. It wasn't until Ted at tasted his first donut at a local shop, that he decided what he wanted to do.  Getting a job at the Winchell's Donut chain was the first step to Ted's future success. It didn't take long for him to get his own location to manage, but shortly after that, the hard-working man, opened his very own store, which he named after his wife Christy.
Because this was a family business (yes, even the children worked there), the labor was cheap, so companies like Dunkin' Donuts, were unable to find success in California, due to the large number of shops Ngoy was opening up, along with other Cambodians who wanted to have a piece of the American dream as well.  Unfortunately, Ted's gambling addiction forced him to not only lose all his shops, but his family as well.
"The Donut King" is a fascinating doc that takes us through not only the growth of the donut business that Ted had started for his community, but also we go back to see the horrors he and his family has escaped from in Cambodia, which made his success that much more impressive. It also makes his loss of everything that much more saddening.  What "The Donut King" makes clear however, is that without Ted's drive and determination, the generations of Cambodians to follow would have not had the chance to change and evolve the tasty pastries into the works of creative art we see today.
Rare Beasts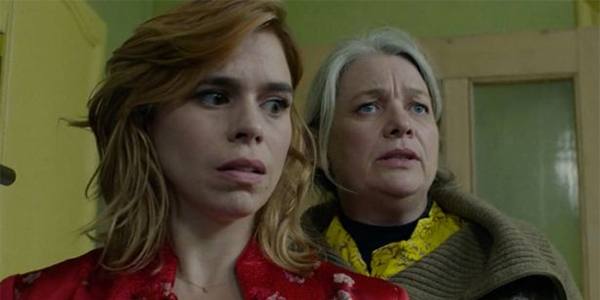 Actress Billie Piper makes her directorial debut with the anti-rom-com, "Rare Beasts", which she also wrote. This is an often jarring, yet incredibly inventive take on the genre that doesn't quite work entirely, yet still manages to be captivating due to the bold choices Piper makes as both behind and in front of the camera.
The story centers on Mandy (Piper), a single mother who lives with her son and ailing mother. When she starts dating the misogynistic, rude and impatient, Pete (Leo Bill), things don't go smoothly. To put it lightly, none of the main characters are happy people. Even Mandy's son Larch (Toby Woolf) has his own emotional issues. However, it is Piper's terrific performance that kept me invested, no matter how hard it was for me to connect with how the narrative played out.
"Rare Beasts" is not an enjoyable film nor is it likable. However, it does successfully deliver something unique and it is rarely dull.
Make Up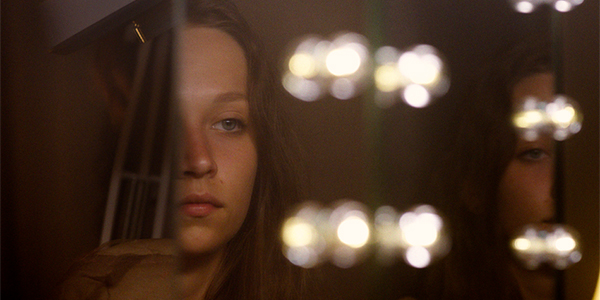 Another filmmaker making there feature debut is writer/director Claire Oakley with the dramatic-thriller, "Make Up".  This is an impressive debut and Oakley is clearly someone we should keep our eye out for in the future.
Set at a coastal holiday park on the southwestern tip of England, the remote, isolated location works perfectly for this dreary coming of age drama. With the park being closed for the season, and the dark clouds hovering above, the setting seems to perfectly match what the main character is dealing with internally.  Ruth (Molly Windsor), has come to the park to spend time with her boyfriend, Tom (Joseph Quinn), however she starts to feel that he is keeping secrets from her. We soon discover through her budding friendship with Jade (Stefanie Martini), Ruth was going through a self-awakening of her own.
Oakley does an admirable job trying to keep the audience guessing and she really knows how to make use of her locations, which consists of mainly trailers and the beach. My biggest issue however was with the pacing of "Make Up". Windsor is terrific here, but I just didn't love the film. Regardless, I am very curious to see how Oakley progresses as a filmmaker. I may not have loved her debut, but she is without-a-doubt, talented behind the camera.
By: Marc Ferman