Bloody Birthday (Special Edition) on Blu-Ray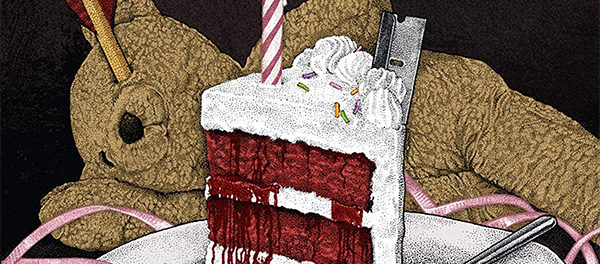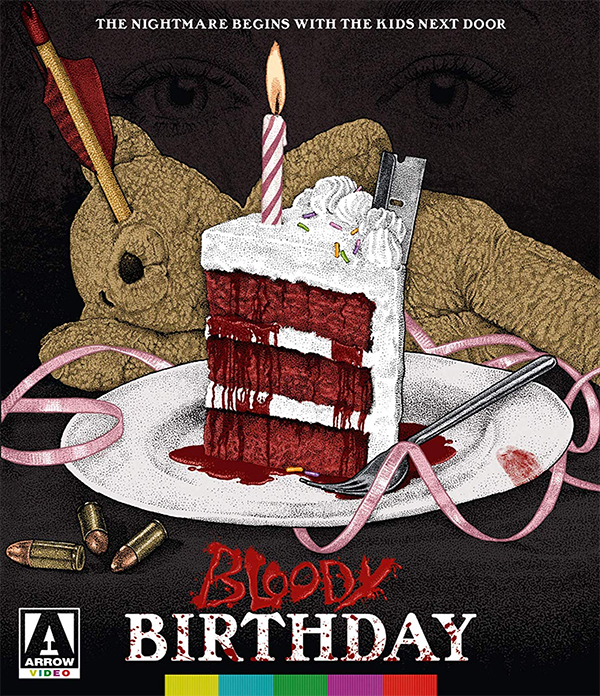 Arriving this week on Special Edition Blu-ray is Ed Hunt's 1981 killer kids film, "Bloody Birthday". The one thing that has always stood out to me about this 80's slasher was the awesome poster that featured a birthday cake with candle fingers. It happens to be one of my all-time favorite horror one sheets. Unfortunately, "Bloody Birthday" the film never lived up to its' key art. That doesn't mean it has nothing to offer. One of the things that makes "Bloody Birthday" entertaining is the sheer number of kills. We have three killer kids, so there is more death than normal. They aren't always the most inspired kills, but hey, at least they keep the film moving along.
Arrow has packed this release with a new 2K restoration, plus new audio commentary from Ed Hunt and a new interview with actress Lori Lethin.  As far as killer kids movies go,this one has a certain charm to it even though it doesn't make much sense. If you are a fan of "Bloody Birthday", you might want to grab the Special Edition.
Bonus Materials
Brand new 2K restoration from original film elements
High Definition Blu-ray (1080p) presentation
Original Uncompressed mono audio
Optional English subtitles for the deaf and hard of hearing
Brand new audio commentary with director Ed Hunt
Brand new audio commentary with The Hysteria Continues
Brand new interview with actress Lori Lethin
Bad Seeds and Body Counts – a brand new video appreciation of Bloody Birthday and the killer kid sub-genre by film journalist Chris Alexander
Archival interview with producer Max Rosenberg
Original Theatrical Trailer
Reversible sleeve featuring newly commissioned artwork by Timothy Pittides
FIRST PRESSING ONLY: Collector's booklet featuring new writing by Lee Gambin
By: Marc Ferman