Flash Gordon & Grilled Cheese Screening Event!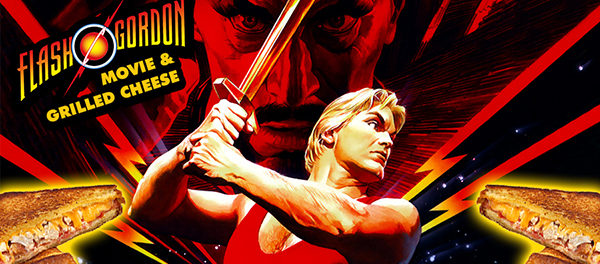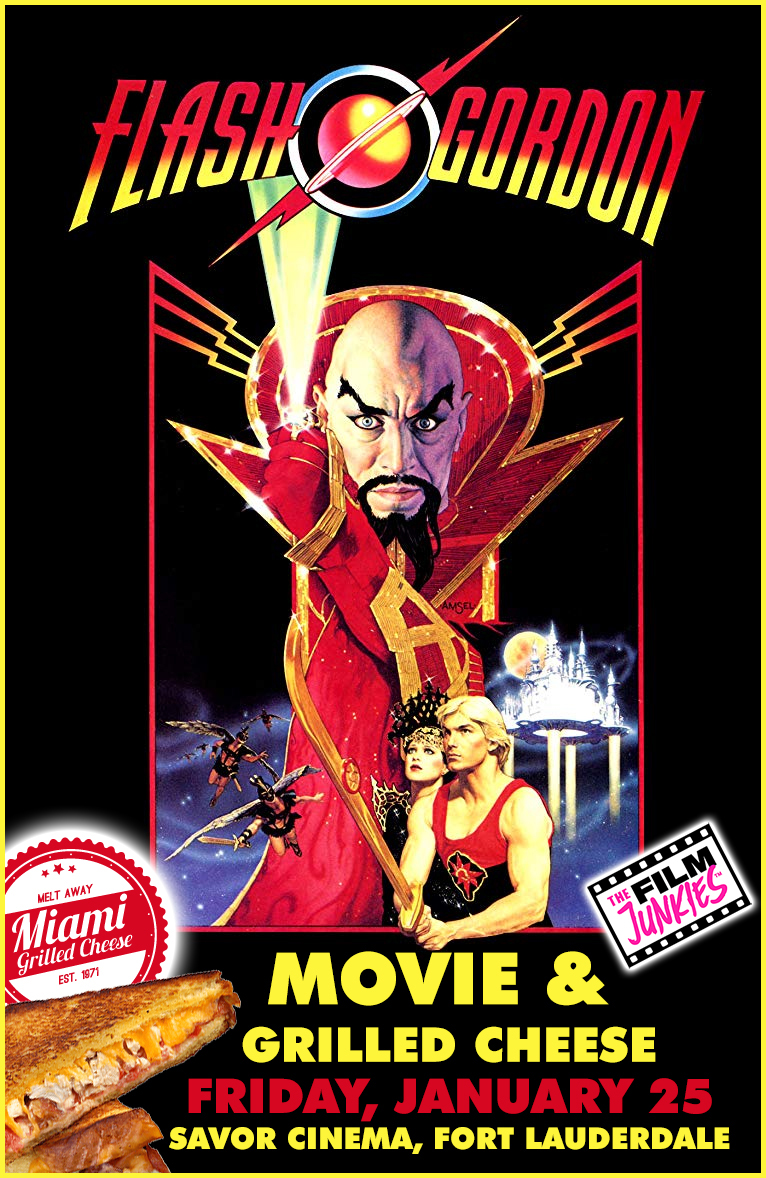 FLASH, A-AH, SAVIOUR OF THE UNIVERSE.  The Film Junkies and Savor Cinema are taking it back to 1980 with a special screening of "Flash Gordon".  We felt inspired by the recent biopic, "Bohemian Rhapsody" to bring one of our favorite cult classics back to the big screen. "Flash Gordon" not only introduced us to the awesome Sam Jones, but also gave us one of the greatest movie theme songs ever produced.  "Bohemian Rhapsody" featured many of Queen's best songs, but you haven't heard anything until you heard the ultra-fantastic Flash Theme in a theater. Join us on Friday, January 25th for a night of grilled cheese sandwiches and Flash Gordon, and remember….DEATH TO MING!
8pm-1opm: Miami Grilled Cheese Food Truck will be set up in front of Savor Cinema, selling a variety of fresh, gourmet grilled cheese sandwiches. Sit and enjoy the ultimate comfort food while viewing classic Flash Gordon animated episodes on the Savor Cinema patio. Also, grab a drink at Savor's full bar.
10pm: Head into the Savor Cinema theater for a special screening of the 1980 sci-fi/ adventure, FLASH GORDON
Savor Cinema: 503 SE 6th St, Fort Lauderdale, FL 33301
Screening tickets are $10. You can purchase them here.