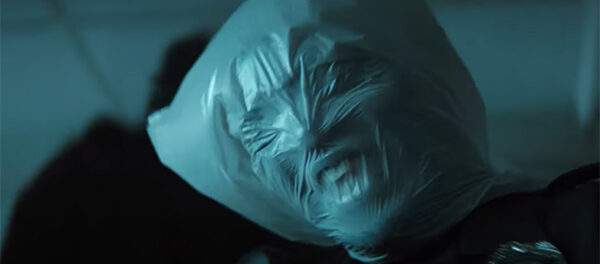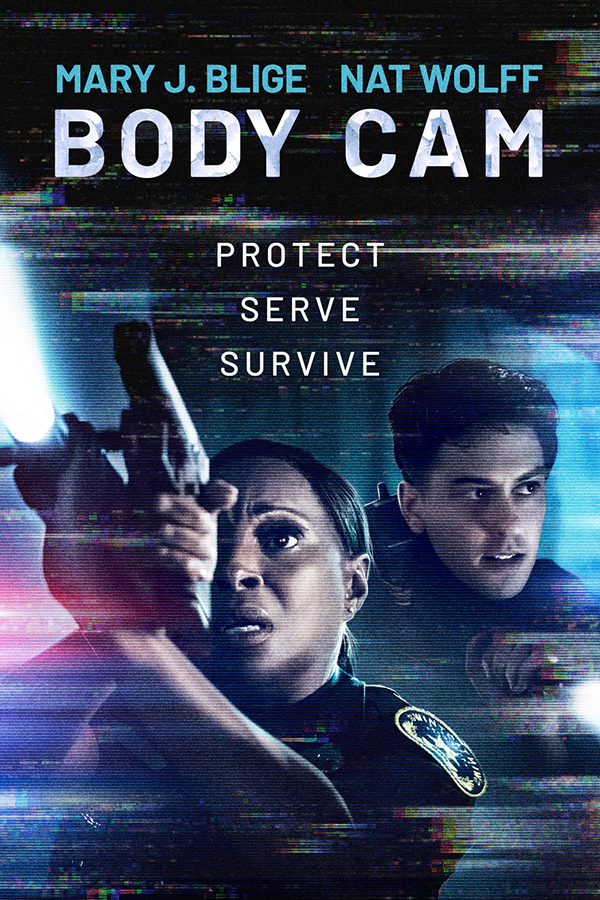 Hip-Hop/R&B artist Mary J. Blige is a police officer haunted by her past in the new cop thriller/horror film, "Body Cam". Director Malik Vitthal follows up his 2016 Netflix feature, Imperial Dreams with what could have been a solid urban tale of terror, however things don't quite come together, despite a very promising start.
As the film opens, there is some high tension between the community and the local law enforcement. When officer Ganning (Ian Casselberry) walks into a diner and orders a cup of coffee, he is all but ignored by the owner before telling the cop that he is not welcome there tonight. Shortly after, Ganning is pulling over a van for a violation, before suddenly being swooped up into the sky by something mysterious. The first few minutes of "Body Cam" does a good job at establishing tone and eeriness.
The first officers to arrive at Ganning's vacant squad car are Renee (Blige) and her new rookie partner, Danny (Nat Wolff). Renee is able to get a small glimpse at what happened to her fellow officer and it isn't pretty, but the car's cam footage as well as Ganning's body cam has completely shorted out before the rest of the police department could review it. Even Danny hasn't seen it.
It doesn't take long for the supernatural force to go on a killing spree. The only thing we know for sure, is that the entity is somehow connected to a woman (Anika Noni Rose) driving a green van. The force seems to want to protect the woman as we see her next in a convenience store shoot out between a couple of thugs and the police. The force takes action when the woman is threatened. Unfortunately, like with the death of Ganning, all surveillance equipment has been shorted out.
The good thing about "Body Cam" is that it did keep me guessing what the motivations were behind the entity's actions because it was not only killing criminals, but cops as well. However, in the back of my mind, I had an idea where things were going, and I happened to be right.  The biggest issue here is with the structure of the storytelling and editing. Aside from "Body Cam" not being the least bit scary, the characters are utterly boring.  Wolff has some natural presence that comes across, even in the weakest of material, but Blige who has proven she can act in the past isn't able to bring anything compelling to her character Renee, who happens to be at the center of the story. "Body Cam" has its moments, like the convenience store scene, but the film is ultimately a letdown, especially when it comes to the all-too generic final act.
"Body Cam" will be available to purchase on Digital May 19, 2020 and for rent On Demand June 2 from Paramount Home Entertainment. The film will arrive on DVD July 14.
By: Marc Ferman