Boomerang: Blu-Ray Review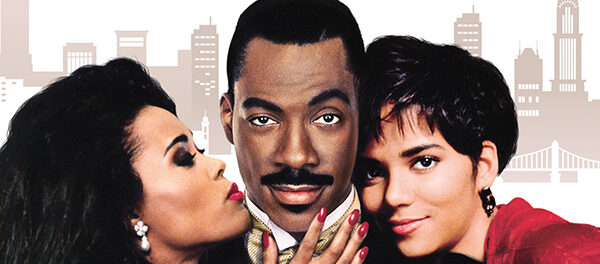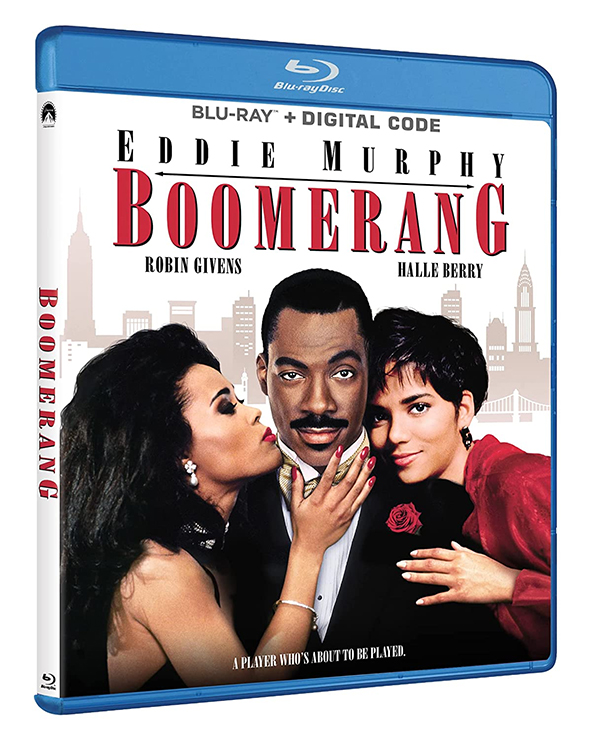 Just in time for its' 30th anniversary, Reginald Hudlin's 1992 comedy, Boomerang, starring Eddie Murphy, Halle Berry, Robin Givens, David Alan Grier and Martin Lawrence arrives on Blu-ray. While it may not be as well regarded as some of Murphy's mega hits, this very entertaining comedy features a fantastic cast of comedy greats. Included are John Witherspoon, Tisha Campbell, Chris Rock and Eartha Kitt.
Advertising executive Marcus Graham (Murphy) has a way with the ladies.  He considers himself Mr. Romance. That is until he sleeps with them and instantly looses all interest. His best friends Gerard (Grier) and Tyler (Lawrence) don't have the same luck with the opposite sex.  Well, at least they think Marcus' shallow sex life is lucky.  Things change however when his new boss, Jacqueline Broyer (Givens) doesn't fall for Marcus' charms. She is a woman who like to be completely in control and when the two finally hook-up, Marcus' begins to experience what he has put women through for years. While the gender-bender story doesn't always work, we do get to see a side of Murphy that we hadn't seen prior. The biggest bright spot here would be Halle Berry in one of her earlier roles. Her character is by far the most relatable and is the only one that delivers actual emotion.
The humor in Boomerang is hit and miss. However, everyone on screen looks like they are having a great time, and this is what helps lend to the film's success. Even Grace Jones gets to have some fun with her image here. If you are a fan of the film, this new Blu-ray is a definite improvement over the DVD. However, I wish Paramount would have held out for a 4K release and skip the 1080p presentation entirely.
By: Marc Ferman