Firestarter: Blu-Ray Review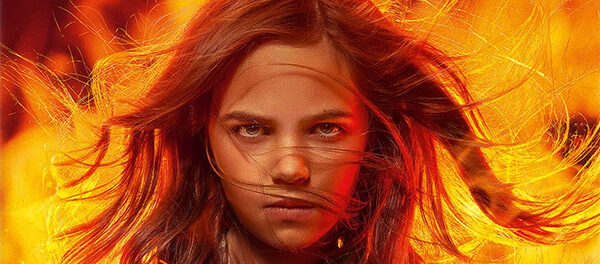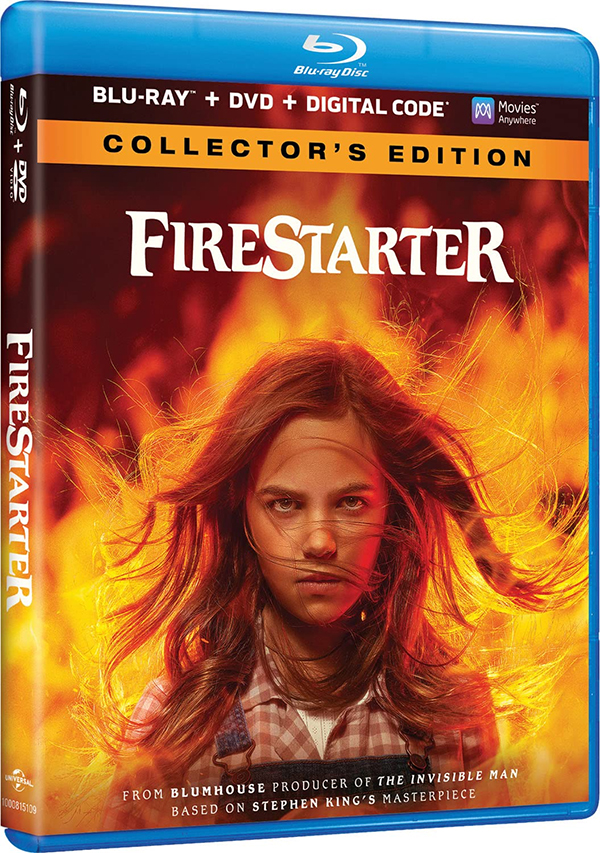 Now available on Blu-ray is this year's remake of 1984's Firestarter, which itself was based on a novel by Stephen King. This time directed by Keith Thomas (The Vigil). Originally played by Drew Barrymore and David Keith, the father-daughter team of Andrew and his daughter Charlie McGee are now played by Zac Efron and Ryan Kiera Armstrong. While Mark L. Lester's '84 film is by no means a classic, Barrymore is unforgettable in the title role. In this latest adaption, Efron is extremely miscast as the Andy, however Armstrong fares much better.
Andy and his wife Vicky (Sydney Lemmon) took part in an experimental chemical drug called Lot-6 when they were younger. This gave them both powers. While Andy gained telepathy, Vicky developed telekinesis. Unfortunately, the drugs had side effects that would leave them weakened after time. The Shop is organization that conducted these experiments and they don't like their work to be out in public, which is the reason Andy and Vicky live their life on the run. This is much harder now that they have a daughter. Charlie inherited her parent's powers. She is able to set things on fire with her mind and emotions. However, a "heated" situation and Charlie's school grabbed the attention of The Shop. In comes a powered bounty hunter named Rainbird (Michael Greyeyes), who will stop at nothing to get Charlie.
The problem with the new Firestarter is not so much that it feels cheap, but that for a film about a father and daughter's fight for survival and freedom, it doesn't carry much emotional weight. That was an issue with the 1984 film as well. While it does feature a few decent kills, there is little here that feels fresh. Even the opening score from the reliable John Carpenter feels like something that was probably cut from another project. Yet, even the weakest of Carpenter tracks are better than most.
Firestarter does leave itself open for a sequel that will most likely never come. Greyeyes gives us the film's most compelling character and if we do get a follow-up, at least its' nice to know he would potentially play a bigger part.
Bonus Features:
ALTERNATE ENDING
DELETED AND EXTENDED SCENES
Andy Reflects in Mirror
Andy's Lot Six Nightmare – Extended
Wanless Gets a Visitor – Extended
Rainbird Scare/Wildlife Hunt
Charlie Treks to Find Andy
Charlie Counts Down "Five, Four, Three, Lies"
Andy's Visionary Escape From the Cell
GAG REEL
A KINETIC ENERGY – Filmmakers and cast discuss how stars Zac Efron and Ryan Kiera Armstrong worked closely with director Keith Thomas to bring this new FIRESTARTER to life.
SPARK A FIRE – A look at how the story and themes of FIRESTARTER were adapted from the famous novel.
IGNITING FIRESTARTER – A behind-the-scenes look at how some of FIRESTARTER's most extreme fire effects and stunts were accomplished.
POWER STRUGGLE – A breakdown of the physical stunts and practical effects that came together to craft the fight scene between Rainbird and Vicky.
FEATURE COMMENTARY WITH DIRECTOR KEITH THOMAS
By: Marc Ferman