King Ralph: Retro VHS Blu-Ray Review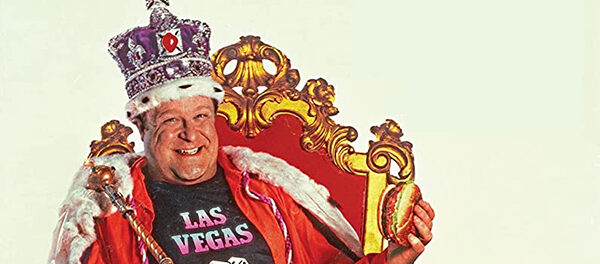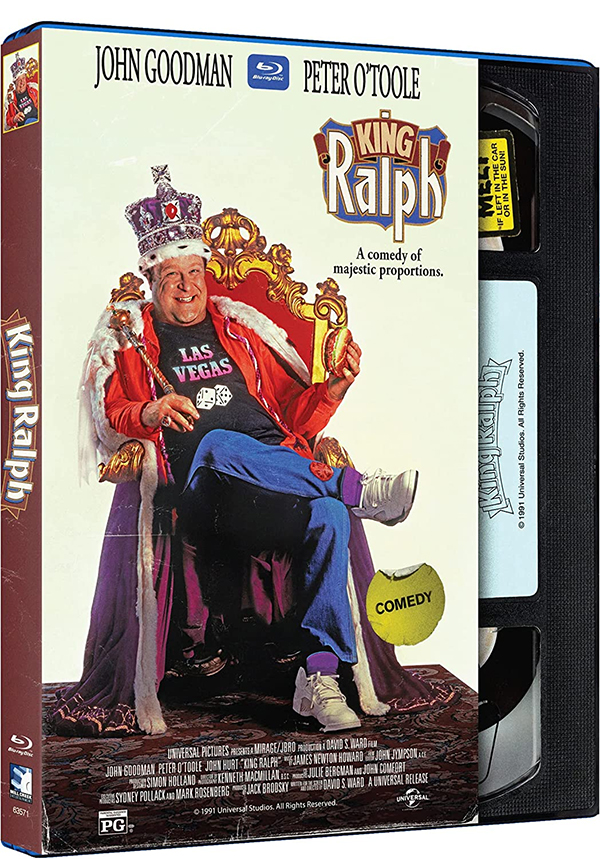 Available now for the first time on Blu-ray in the U.S. is writer/director David S. Ward's 1991 comedy King Ralph, starring John Goodman and Peter O'Toole. Despite suffering from an extremely predictable plot and not being all-that-funny, King Ralph gets by simply by having the very likable Goodman front and center. It doesn't hurt that he gets to share plenty of screentime with the great O'Toole.
After the entire British Royal is electrocuted while taking an outside portrait, there may not be anyone left to wear the crown. However, Sir Cedric Willingham (O'Toole) does discover a living heir, a recently fired Las Vegas lounge singer named Ralph Jones (Goodman). It doesn't take much convincing to get Ralph to hop on a plane to London and learn the ways of royal etiquette, with Willingham as his instructor. Needless-to-say, they both have their work cut out for them.
As mentioned before, King Ralph is utterly predictable. From the new king trying to earn the love and respect of his new country to Ralph falling in love with Miranda (Camille Coduri), a non-royal. Of course, there is also the Princess (Joely Richardson) that he has no interest in marrying. Finally, there is the film's villain, Lord Graves (John Hurt), who wants the crown for himself. There is not a single original moment that I can think of in King Ralph. Yet it still manages to be an easy watch, thanks to the cast, which also includes Richard Griffiths.
If you are a fan of Goodman's first feature film as a leading man, you will be happy to know that we finally got an High-Def release.
By: Marc Ferman