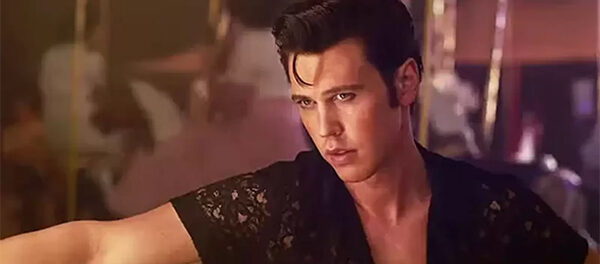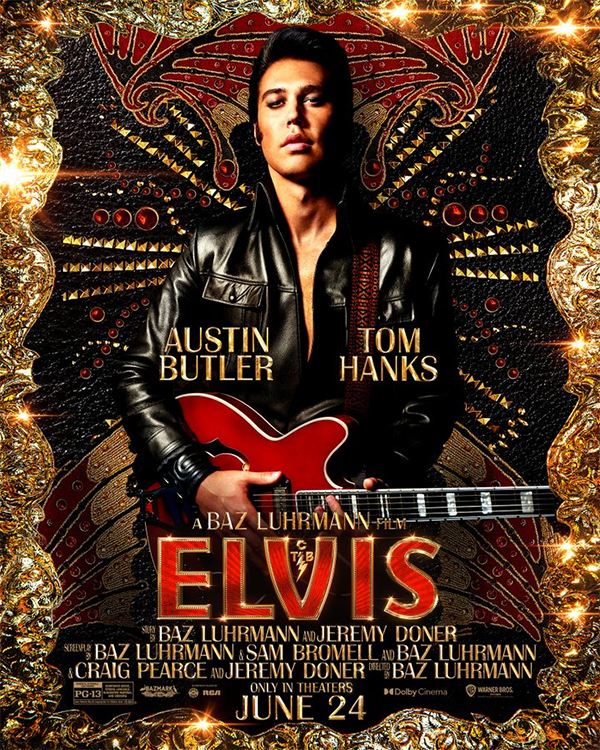 Admittedly, I am not much of a Baz Luhrmann fan. His films have mostly been style over substance. While there is no denying his style and incredible vision, his work rarely hits for me. The canceled way-too-soon Netflix series, The Get Down might be one of the few exceptions. I also slightly dug his adaptation of Romeo + Juliet. Luhrmann's latest cinematic effort might be his most universally accessible yet.  While not a perfect film and overly long, Elvis delivers on almost everything you would want from a biopic about the iconic rock n' roll star.
Austin Butler delivers a star-making performance as Elvis Presley, in a story that takes us through his life. This would explain the film's 159-minute runtime. With trailers, you are looking at a nearly three-hour theater experience, so I highly recommend getting comfortable.  While the film is titled, Elvis, it is actually just as much about Colonel Tom Parker (Tom Hanks) as it is about the late singer. We learn just how much of a part Parker played in not only Presley's career, but his personal life as well.
Evils opens with Tom Parker in the hospital, reflecting on his life with Elvis. He is aware that people think of him as a bad guy, but he wants to defend himself to the audience. We are then taken back to Elvis' childhood, where he fell in love with music. As a young man, he even had a regional hit on the radio, while also playing local shows. Parker was running a traveling carnival which featured country music, but he desperately wanted to create his own legacy and find a star he could latch himself onto. When he saw the women in an audience go absolutely wild for Elvis, he knew right then and there, that he found his meal ticket.
As the story progresses, we see just how much of a grip Parker had on his singer, as-well-as Elvis' father who couldn't help but make bad business decisions. Elvis's wife Priscilla (Olivia DeJonge) had no problem expressing her feelings about her husband's snake of a manager. Still, the singer couldn't help but feel a sense of loyalty towards Parker. Any time he had a chance to break free, the Colonel would suck his client in deeper.
Elvis is a pretty straight forward narrative, but with Luhrmann's flair. While I did feel pretty antsy at times, thinking it could be trimmed down a bit, Butler's performance alone is what makes this film a must-see. We have seen music bio-pics with incredible performances like in Ray and Walk the Line, but what Butler pulls off playing arguably the most iconic rock n' roller to ever exist, is truly spectacular.
By: Marc Ferman