Heart and Souls: Retro VHS Blu-Ray Review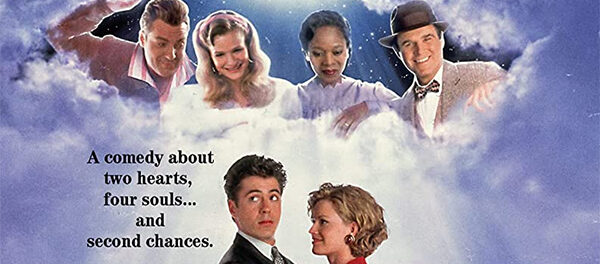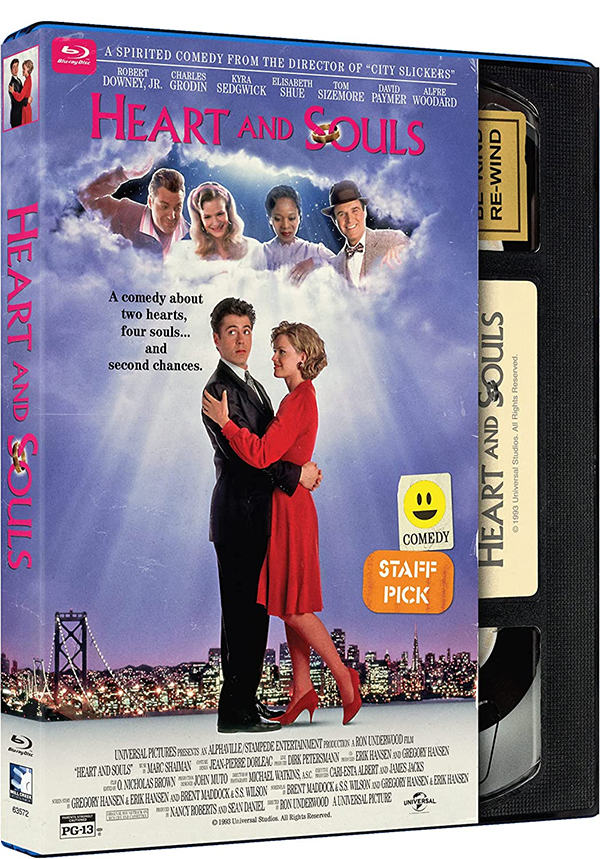 This week Mill Creek Entertainment is releasing a retro VHS Blu-ray of Ron Underwood's 1993 supernatural comedy, Heart and Souls, which stars Robert Downey Jr., Charles Grodin, Kyra Sedgwick, Tom Sizemore, Alfre Woodard, David Paymer and Elisabeth Shue. The filmmaker may be best known for his 1990 monster movie Tremors and his 1991 comedy City Slickers. However, Heart and Souls is a very enjoyable film as well with a fantastic ensamble cast.
The story centers on Thomas Reilly (Downey Jr.), a work-focused foreclosure banker, who has a hard time committing to his girlfriend Anne (Shue). Thomas has his reasons for being a somewhat distant boyfriend. The night he was born, a group of strangers were killed in a bus accident and for some reason, their souls have been tethered to Thomas. Wherever he goes, they have no choice but to follow. These souls are Penny (Woodard), Milo (Sizemore), Harrison (Grodin) and Julia (Sedgewick). When the souls realized that their presence was causing serious social issues for Thomas, they vanished from his life. Even though he could no longer see or hear them, they remained tethered to him for more than 30 years.  This devastated Thomas and made him not be able to get close to anyone from that point forward.
When the souls learn that they were supposed to spend that time to fix what was broken in their lives so that they could move on to Heaven, they reappear to Thomas and of course he doesn't handle it all that well initially. Still, he agrees to help each of them move on, so he can move on with his own life and of course his heart begins to open once again in the process.
Heart and Souls may not be as memorable as Underwood's prior works but it is still a worthy watch if you like a feelgood story and are a fan of the cast.
By: Marc Ferman