Shaft (Criterion Collection): 4K UHD Review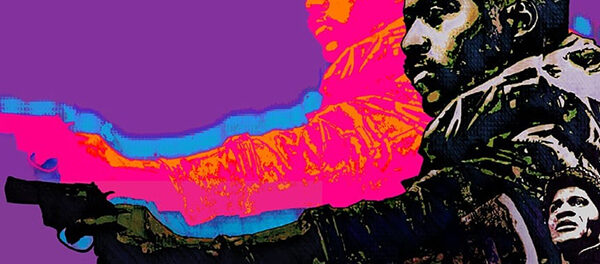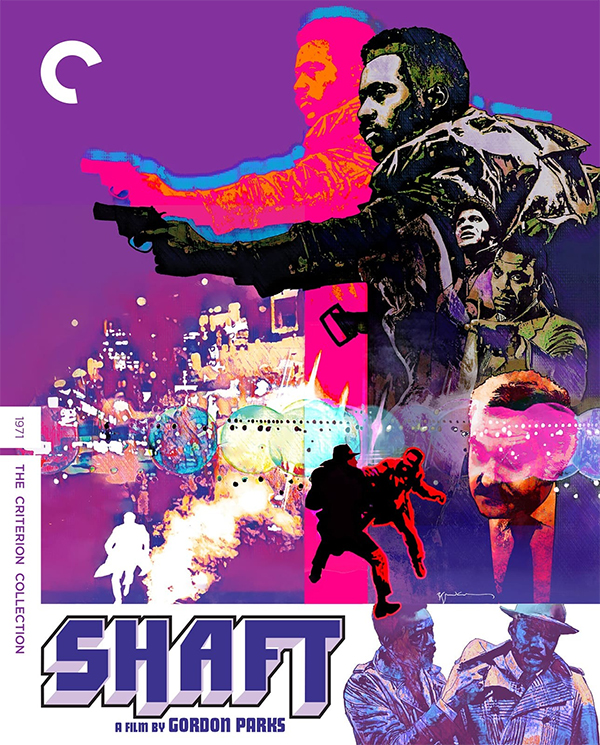 Arriving on 4K UHD this week is Gordon Parks' 1971 classic, Shaft, starring Richard Roundtree. This 3-disk set which also includes a Blu-ray of the sequel Shaft's Big Score was prime for a Criterion Collection release. Roundtree's performance as John Shaft is an iconic one. There have been imitators, but very few could duplicate the actor's utter coolness. Black Dynamite may be an exception, but that is more of a spoof. I am sure nobody expected Shaft to become a franchise and even spawn a remake/reboot starring Samuel L. Jackson.
I have always loved the opening credits to Shaft and seeing the title character walking down the early 1970's New York City streets with all of those seedy movie marquees hovering over him. What makes it even richer is Isaac Hayes' iconic theme song.  Can you dig it? Set in 1971, Detective John Shaft has been hired by Harlem mobster "Bumpy" Jonas (Moses Gunn) to find his daughter, who has been kidnapped.  It turns out she was taken by some Italian gangsters who are holding the girl captive with the intention to have "Bumpy" give up some of his highly profitable businesses.
What's unique about Shaft is that there really aren't any good guys here. There are the cops who are generally not all that great, but Shaft is working for a bad guy to help bring down other bad guys. While the film isn't loaded with action, Parks' still manages to keep the story moving along rather swiftly. I love the simplicity of the narrative. What I love even more is the gritty New York City setting. Everything looks so dark and gritty, but in a beautifully poetic way.  This is where Criterion's new 4K restoration comes into play. Taken from the original 35mm camera negative, the transfer maintains the gritty look of the original film. Since the movie came out in theaters two years before I was born, I never got to see Shaft on the big screen. However, I would like to think this presentation from Criterion is the closest I will ever come to seeing the original presentation. It is the exterior New York shots that look the best, but the close-ups of character's faces are also quite detailed. From the moment we hear the Shaft theme song, we know the film is going to sound good.  We get the original monaural soundtrack which was remastered. Now, this isn't going to be the best sounding 4K release, but it gets the job done.
We are given a nice allotment of bonus content as well. As mentioned prior, we get 1972's Shaft's Big Score, even though that is not a 4K disk. There is also a new doc about the making of the film. If you are a fan of the Shaft series, I highly recommend grabbing the new 4K from Criterion.
Special Features:
New 4K digital restoration, with uncompressed monaural soundtrack
Alternate uncompressed stereo soundtrack remastered with creative input from Isaac Hayes III
In the 4K UHD edition: One 4K UHD disc of the film presented in Dolby Vision HDR and two Blu-rays with the film and special features
Shaft's Big Score!, the 1972 follow-up to Shaft by director Gordon Parks
New documentary on the making of Shaft featuring curator Rhea L. Combs, film scholar Racquel J. Gates, filmmaker Nelson George, and music scholar Shana L. Redmond
Behind-the-scenes program featuring Parks, actor Richard Roundtree, and musician Isaac Hayes
Archival interviews with Hayes, Parks, and Roundtree
New interview with costume designer Joseph G. Aulisi
New program on the Black detective and the legacy of John Shaft, featuring scholar Kinohi Nishikawa and novelist Walter Mosley
A Complicated Man: The "Shaft" Legacy (2019)
Behind-the-scenes footage from Shaft's Big Score!
Trailers
English subtitles for the deaf and hard of hearing
PLUS: An essay by film scholar Amy Abugo Ongiri
By: Marc Ferman