Candyman (2021): Movie Review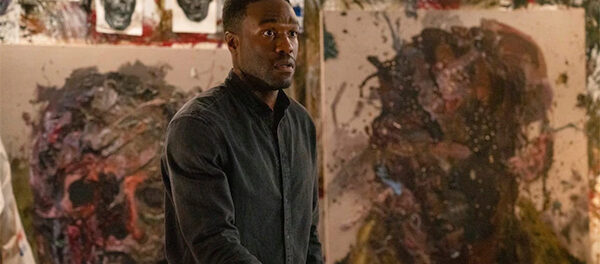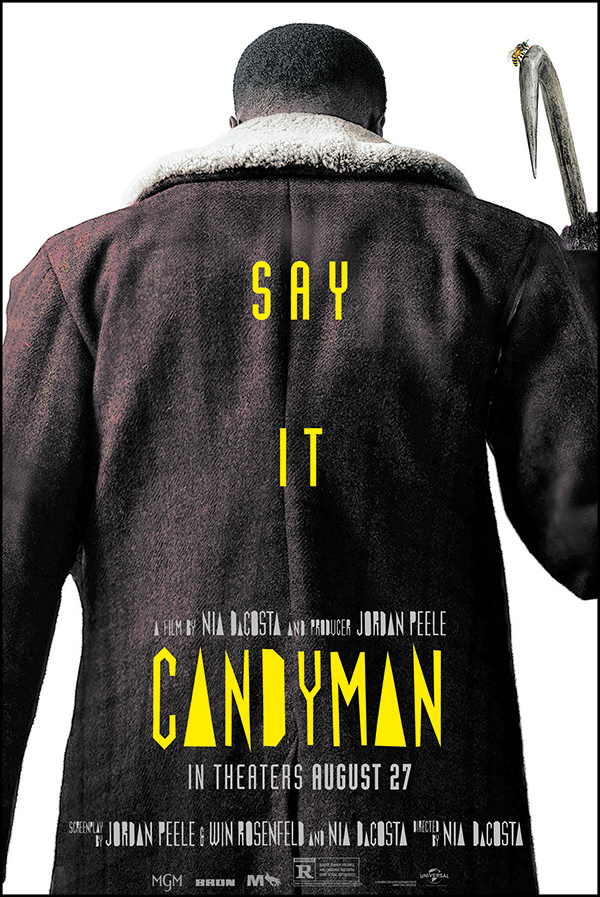 It has been nearly three decades since director Bernard Rose terrified audiences with Candyman, which was his adaptation of Clive Barker's The Forbidden. An incredible performance from Tony Todd helped make the title character the first horror icon of the 1990's. The film is considered by many (myself included) to be a horror masterpiece, that unfortunately spawned two forgettable sequels (one of them so bad that it went direct to video). Much like with 2018's Halloween, Nia DaCosta and Jordan Peele's new Candyman basically forgets about the lesser sequels in hopes to deliver a proper follow-up to the 1992 original. What we get is a mostly successful entry in the series, that measures up in many ways to the first film, but unfortunately drops the ball when it comes to actual scares.
Set in the present day, visual artist Anthony McCoy (Yahya Abdul-Mateen II) is trying to make a name for himself in the art world. Thanks to his girlfriend Brianna (Teyonah Parris), who happens to be a gallery director, he has opportunities that many other artists would kill for. However, it isn't until Anthony takes on the now gentrified Cabrini Green projects and the neighborhood's Candyman ghost story, that he finds true inspiration. He somehow feels connected to the story, but doesn't fully understand why.
While Anthony's art becomes darker and more disturbing with each piece, the artist himself starts to change. What started with a simple bee sting on his hand, has grown into a huge patch of burnt/decaying skin that begins to make its' way up his arm. Anthony's personality begins to shift as well, much to the worry of Brianna. You see, Anthony has come to realize that the Candyman is not just a story. However, this isn't the same Candyman that we remember from thirty years ago, there is a much larger mythology at play that expands the narrative in a unique way. The deeper Anthony digs into not only Candyman, but his own past, the more he learns that just how bad of a place he is in. Even with people in their lives being killed off in nasty ways, Brianna still doesn't believe that the Candyman is real, but she does believe something is seriously wrong with her boyfriend.
Nia DaCosta is an impressive filmmaker. Together with cinematographer John Guleserian, they have created a visually stunning horror film, that feels like a great companion piece to the original. A few of the kills make an impact though, they aren't all that original. While the new Candyman is by far the best one since the original, it has a few issues where is doesn't measure up. The biggest one here is that the film is never actually scary. Even with all its' style and mood, DaCosta isn't able to frighten the audience, which is something the first film did quite well. Having said that, once an audience is familiar with a character, it makes it much harder for the filmmaker to have your viewers be afraid of them. Candyman is portrayed in a much different way than we have seen before. Unfortunately, this new version of the character doesn't have the same kind of presence that Tony Todd delivered. Yet, it does help the film feel a bit fresher. The message about race is still at the forefront of the story. Still, it feels like Peele and DaCosta have made sure that the story is even more poignant today given the times we are living in. Race has always been an issue but with some of the news stories of the past decade, there is always room to remind audiences that things are still not perfect. Filmmakers have always made sure that horror films reflect the political and racial issues of the times we live in.  While Candyman is far from perfect, it is still a strong entry in a series that might still have some life left in it.
By: Marc Ferman