Cloverfield: Limited Edition 4K UHD Steelbook Review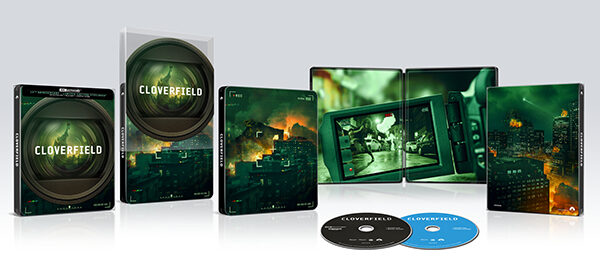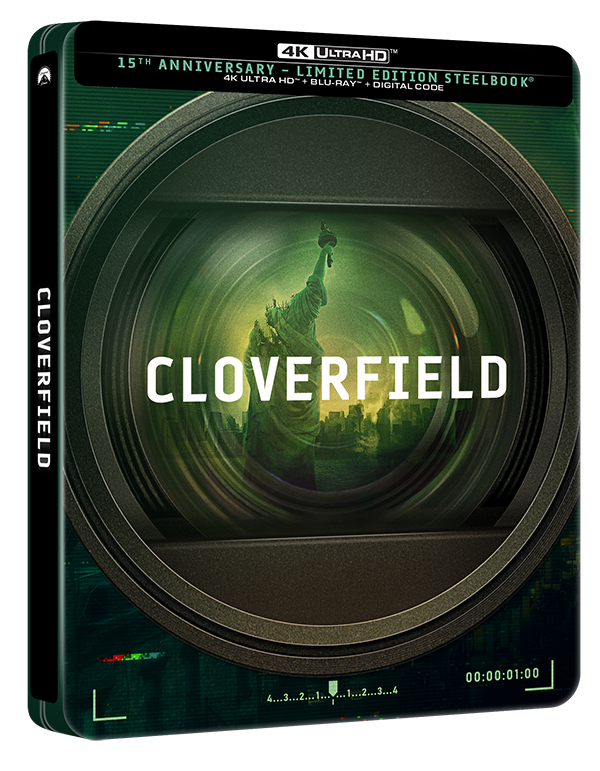 While there are a more found footage movies out there that are more headache-inducing than entertaining, a few of them do stand out as good movies. My favorite of the lot would be Matt Reeves' 2008 monster movie Cloverfield which is a non-stop thrill ride that never wears out its' 85-minute runtime. In honor of its' 15th anniversary, Paramount Pictures has released a limited edition steelbook 4K UHD. Paramount originally released Cloverfield on 4K UHD in 2018, while the content remains the same, the packaging is all new.
Set in New York City, a group of friends are throwing Rob (Michael Stahl-David) a going away party. There is Rob's brother Jason (Mike Vogel), his fiancé Lily (Jessica Lucas), Rob's best friend Hud (T.J. Miller), and Marlena (Lizzy Caplan), whom Hud has a huge crush on. Hug has been charged with documenting the night with a video camera so guests can record messages for Rob. When Beth (Odette Yustman) shows up to the party with another guy, this sets off Rob as the long-time friends just spent the night together and he is clearly in love with her. It isn't long before she decides to leave.
All the personal drama gets cut short however when what seems like a giant earthquake hits NYC. It turns out it wasn't a quake but a massive creature has arrived on the island and is turning the city that never sleeps into rubble. The next 60 minutes or so is total chaos as the group runs through the streets, subway tunnels and other locations trying to find safety. They also put themselves in greater danger by trying to save Beth who is trapped in her father's apartment and can't move.
Cloverfield is a thrill-ride that puts its' characters through the ringer and while the shaky cam can be a bit annoying at times, it ads to the realism. Cloverfield also spawned two follow-ups, 10 Cloverfield Lane which is fantastic and The Cloverfield Paradox which is not very good at all. Still, I hope to see the franchise continue.
Because of this being a found footage film, Cloverfield isn't greatly benefited by having a 4K UHD release. If anything, the sharper picture makes some of the dated CGI more noticeable. Still, the movies looks quite good here and for the most part a minor improvement over the Blu-ray. While I would have preferred an upgrade to Dolby Atmos, the Dolby TrueHD 5.1 still gets the job done. There is a serious amount of action and devastation taking place and the TrueHD takes full advantage.
If you own the Blu-ray, I don't feel the 4K upgrade is a must have, but if you are a fan and don't own either, I would say to grab the 4K for sure.
Bonus Features:
Commentary by director Matt Reeves
The Making of CLOVERFIELD
CLOVERFIELD Visual Effects
I Saw It! It's Alive!  It's Huge!
Clover Fun
Deleted Scenes with Optional Commentary
Alternate Endings with Optional Commentary
Easter Eggs
By: Marc Ferman