Color Out of Space: 4K Ultra HD Review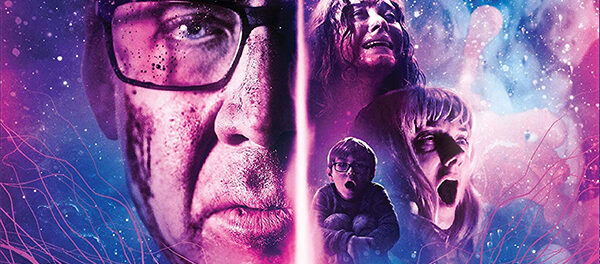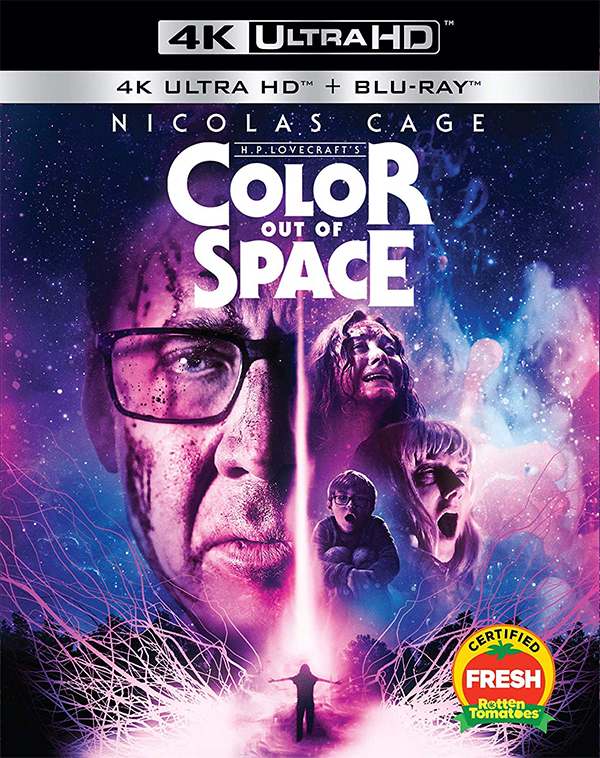 Arriving this week on 4K UHD, Blu-ray, DVD and digital is H.P. Lovecraft's "Color Out of Space", starring Nicolas Cage and Joely Richardson. Writer/director Richard Stanley has spent most of the last 25 years helming short films and documentaries. In the 90's he directed such genre fare as "Hardware", "Dust Devil" and was replaced by John Frankenheimer on the disaster-of-a-film, "The Island of Dr. Moreau". Although I can't say I was ever the biggest of Stanley fans, I will admit that his adaptation of Lovecraft's "Color Out of Space" is my favorite feature of his to date.
When Nathan and Theresa Gardner (Cage and Richardson respectively) move their children Lavinia (Madeleine Arthur), Benny (Brendan Meyer) and Jack (Julian Hilliard) to an isolated farm in the woods, they hope it is for a better life. Theresa recently had a mastectomy and is feeling unattractive, even though Nathan has made it clear that he still finds his wife beautiful.  Lavinia has taken up Wicca rituals, Benny spends his time getting high with a local hermit (Tommy Chong) and the youngest son, Jack seems to only communicate with the family dog.
Things change however when a meteor crashes onto their land, which has affected the groundwater, according to Ward, a hydrologist who just so happens to be surveying the area. Jack not only becomes obsessed with the well, but Nathan begins to go mad himself. This is when "Color Out of Space" truly heads into the bizarre. For those of you who love it when Nic Cage goes full on "Cage", you are going to be totally happy here. Once Nathan's obsession with farming mixed with a quickly spreading skin condition kicks into hyperdrive, Cage really starts to let loose and it is amazing.
Without giving away what happens in the final act, I will say that there is some great practical affects work involving some of the main characters. It is not only incredible to look at, but what's happening is quite emotional and hard to watch as well. The detail and colors also stand out quite well in 4K UHD. "Color Out of Space" does move along slowly, but it is a build-up that is worth the wait. If you love science fiction, Lovecraft or Nicolas Cage, I highly recommend you check out the latest from Richard Stanley.
By: Marc Ferman