Deadly Manor (Special Edition): Blu-Ray Review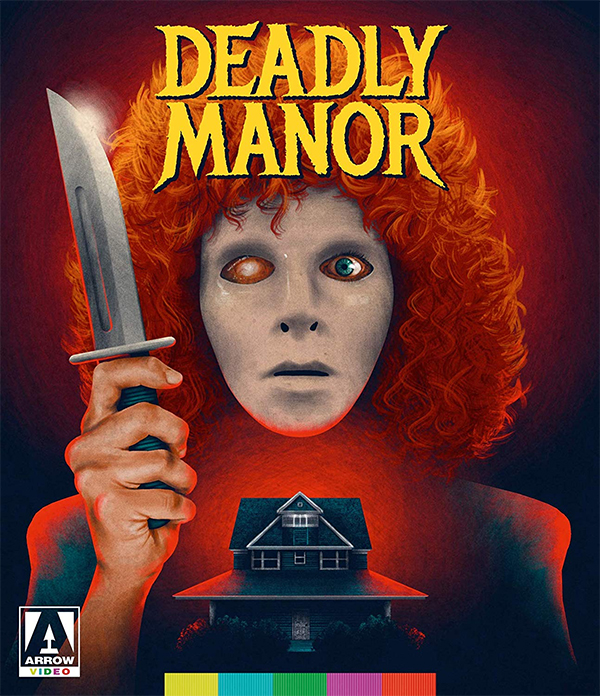 Two years after filmmaker José Ramón Larraz gave horror audiences, "Edge of the Axe" he delivered more terror with 1990's "Deadly Manor" aka "Savage Lust". Personally, I prefer the "Lust" title over "Manor". Fans of Larraz's work will be pleased that Arrow Video will be releasing "Deadly Manor" for the first time on Blu-ray this week and the brand new 2K restoration looks quite good.
This was actually my first time viewing the film and for those unfamiliar with "Deadly Manor", the story follows a group of young adults who take a detour on the way to the lake that leads them to a seemingly abandoned home in the middle of the woods. With a storm fast approaching, they decide to spend the night inside the home for shelter, despite one of them being sure that they saw someone in the window. It doesn't take long for the unwanted guests to start getting picked off one-by-one.
Larraz had a real knack for Spanish-made horror, even though the film is set within the states. There is a genuine creepiness to the location which ads to the unsettled feeling. That doesn't mean that "Deadly Manor" is good, because it truly isn't.  Regardless, it is still entertaining. Arrow Video has packed this release with a nice selection of bonus features, including new interviews with actress Jennifer Delora and producer Brian Smedley-Aston. The original "Savage Lust" trailer is included which made me realize how much I preferred that title over "Deadly Manor". Plus, there is a collector's booklet included in the first pressing. If you are a fan of slasher films, you may want to check this one out.
Bonus Materials
Brand new 2K restoration from original film elements
High Definition Blu-ray (1080p) presentation
Original uncompressed mono audio
Optional English subtitles for the deaf and hard of hearing
Brand new audio commentary with Kat Ellinger and Samm Deighan
Newly-filmed interview with actress Jennifer Delora
Making a Killing – a newly-filmed interview with producer Brian Smedley-Aston
Extract from an archival interview with Jose Larraz
Original 'Savage Lust' VHS trailer
Image Gallery
Original Script and Shooting Schedule (BD-ROM content)
Reversible sleeve featuring original and newly commissioned artwork by Adam Rabalais (TO BE REVEALED)
FIRST PRESSING ONLY: Collector's booklet featuring new writing on the film by author John Martin
By: Marc Ferman