Da 5 Bloods: Movie Review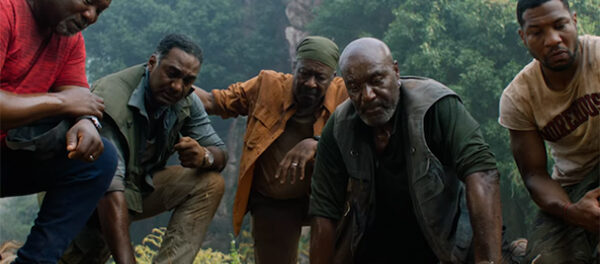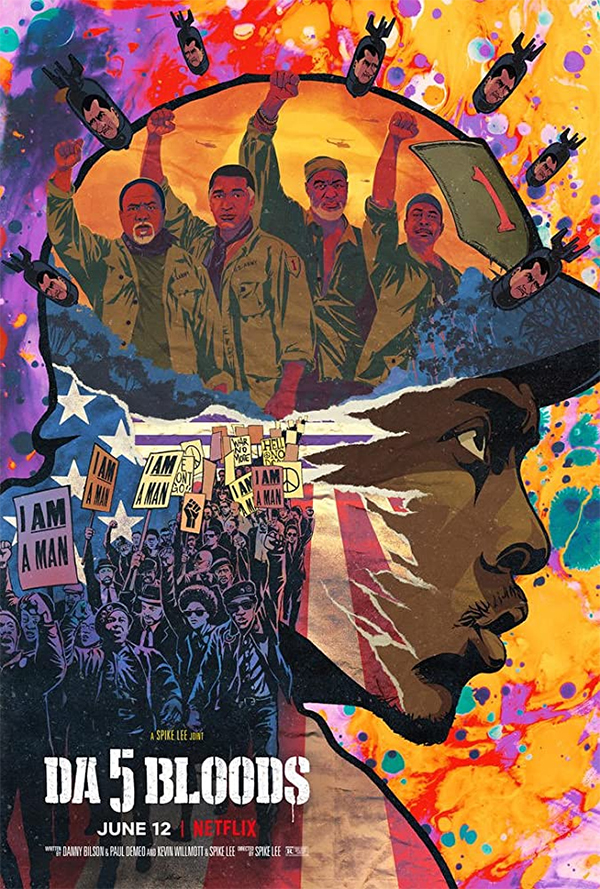 Filmmaker Spike Lee brings his latest feature, straight to Netflix, but that doesn't make it any less cinematic or impactful than his previous efforts. Much like with Martin Scorsese's "The Irishman", Lee is willing to deliver his story to a platform willing to support it. Both veteran directors have voices to be heard and stories to tell and a film like "Da 5 Bloods" would be harder to get into multiplexes due to its 154 minute runtime and subject matter (even without theaters being shuttered due to a pandemic). Now, is "Da 5 Bloods" one of Lee's best films?  Absolutely not! I mentioned the runtime, which makes it feel bloated and quite a few stretches feel unnecessary.  However, we are treated to some terrific performances by Delroy Lindo, Clarke Peters, Isiah Whitlock Jr. and Norm Lewis.  We also get another solid turn by Chadwick Boseman who is featured in flashbacks.
The story centers on war vets Paul (Lindo), Eddie (Lewis), Otis (Peters) and Melvin (Whitlock Jr.), who have returned Vietnam in order to find the remains of their fallen squad leader, Norman (Boseman) and bring them back home to his surviving siblings. The four men have another task as well. They want to find the millions of dollars in gold bricks that they discovered during the war and buried. These men may have the determination but obviously the years have caught up with them and making it through the jungles and fields does not come as easily as it did when they were younger. They do have some support in the form of Paul's son David (Jonathan Majors) who took it upon himself to tag along. To make matters worse, the land still contains plenty of active landmines from the war. It comes in handy that a team of mine deactivators, led by Hedy (Mélanie Thierry), along with Simon (Paul Walter Hauser) and Seppo (Jasper Pääkkönen) happen to be in-close-proximity to the vets.
The timing of "Da 5 Bloods" release couldn't have been more appropriate. With what has been going on in this country over the past few weeks, the film feels more relevant than ever. Despite the strong political message and performances, as well as the direction by Lee, I just didn't feel like this was a great film. This isn't the filmmaker's first time telling the story of African American soldiers in a foreign land. In 2008 he gave us the mostly forgotten "Miracle at St. Anna" and even though "Da 5 Bloods" is by far a superior film, from what I can remember about "St. Anna", it felt like another overlong story that just didn't work.  Despite my reservations, "Da 5 Bloods" has a great deal to say and with it being available via streaming, Lee will be able to get his message across to a large-number-of people. Although, far from great, it is still a worthy watch.
By: Marc Ferman