Dave Chappelle's Block Party: Blu-Ray Review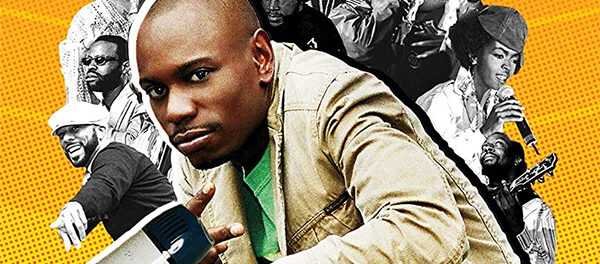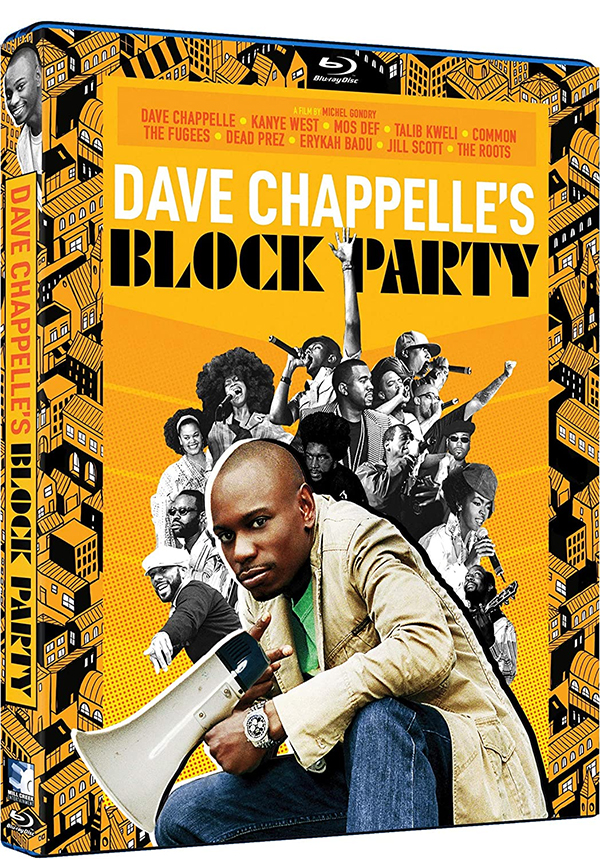 I am a big fan of hip-hop artists, Mos Def (Yassin Bey), Talib Kweli, Common, The Roots and The Fugees. Surprisingly, I had never watched 2006's Dave Chapelle's Block Party until popping in Mill Creek's Blu-ray which was released this week. The documentary which sees the actor/comedian put together and host a block party in Brooklyn, N.Y. has never been given the Blu-ray treatment until now.
Michel Gondry directed the doc, which sees Dave Chappelle throw a massive block party featuring hip-hop and R&B artist that he is personally a fan of. Needless-to-say, he has great taste in music. The concert took place in the fall of 2004, and it's just such a pleasure to see a massive crowd and no smart phones. People looking at the stage and not a small screen in their hands. Chappelle, a resident of a small town in Ohio not only invites members of the community (many of them, clearly not fans of rap music) to his show in Brooklyn, but he also invites a local school marching band to perform at the party. Of course, they are thrilled to be heading to New York and be a part of such an experience.  It's also nice to see how the Chappelle cares about the people in his community.
Block Party cuts back and forth between music performances and Dave simply being Dave. Whether it is him rehearsing for the show or talking to locals (Brooklyn and Ohio), he takes interest in the people around him.  I loved seeing my favorites on stage, but one of the best parts of Block Party is the final performance from The Fugues. Those who are familiar with the group, know that they broke-up and Lauryn Hill had gone out on her own. However, her label would not allow her to perform her own songs at the event, so she reached out to her former group members and made a whole lot of 90's hip-hop fans very, happy, including Chappelle himself.
The 1080p Blu-ray transfer looks quite good. Keep in mind that this is a documentary, so the picture isn't absolutely perfect, but any flaws help give it a natural feel. What really matters most here is the audio. Like I said, I am a massive fan of the artists performing in the film, so I had my system on full blast while taking in Block Party and I was not the least bit disappointed. If you are a fan of Chappelle and/or the music artists featured in Block Party, I highly recommend picking up this release. Unfortunately, there are no bonus materials included, but there really doesn't need to be.
By: Marc Ferman