The Mortuary Collection: Blu-Ray Review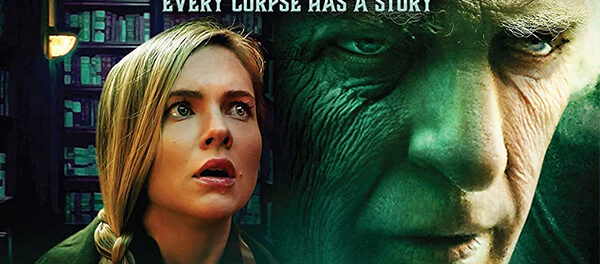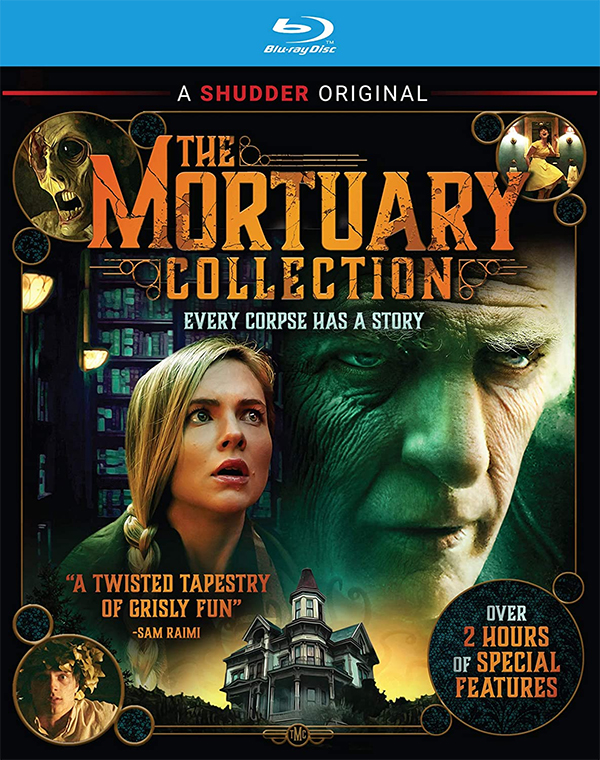 I grew up loving anthology films like Creepshow, Twilight Zone: The Movie and Tales from the Darkside: The Movie.  In recent years there have been quite a few anthologies produced but many of them would be either uneven in the quality of their segments or altogether forgettable. Writer/director Ryan Spindell's The Mortuary Collection is an anthology and one that succeeds on almost every level. Each of the segments are well crafted, original, and well-paced. Spindell also injects some wickedly dark humor that helped make the film stick with me.
Set in the seaside town of Raven's End, a young woman named Sam (Caitlin Custer) arrives at the local funeral home, in search of employment. The home is operated by Montgomery Dark (Clancy Brown) and instead of going through the traditional job interview process, Sam convinces Montgomery to share some of the strange stories surrounding the corpses that have arrived over the years. This is of course where each segment comes in.
Spindell treats us to tales of monsters in bathrooms, dangers of unprotected sex, marriage, and psychos on the loose. Over the past year, I must have watched The Mortuary Collection over five times and thrilled to finally have it on Blu-ray. This is a film that horror fans should definitely seek out, either on Shudder or this week's Blu-ray release which includes over two hours of bonus content.
Bonus Features:
Director's Commentary
14 Extensive Behind-the-Scenes Segments: Featuring the Cinematography, Costumes, Art Department, Locations, Props, Hair & Make-Up, Special Effects, Sound, Stunts, and Visual Effects of THE MORTUARY COLLECTION
In-Depth Conversations with Director and Writer Ryan Spindell, the Actors, and Crew of THE MORTUARY COLLECTION
Deleted Scenes
…and more!
By: Marc Ferman