The Wild Life: Blu-Ray Review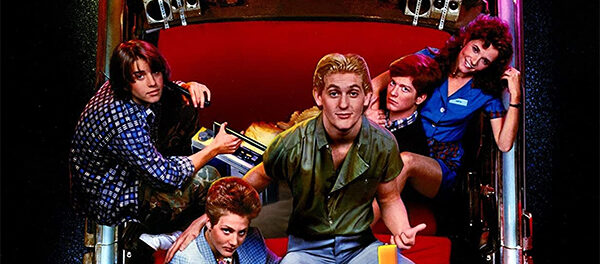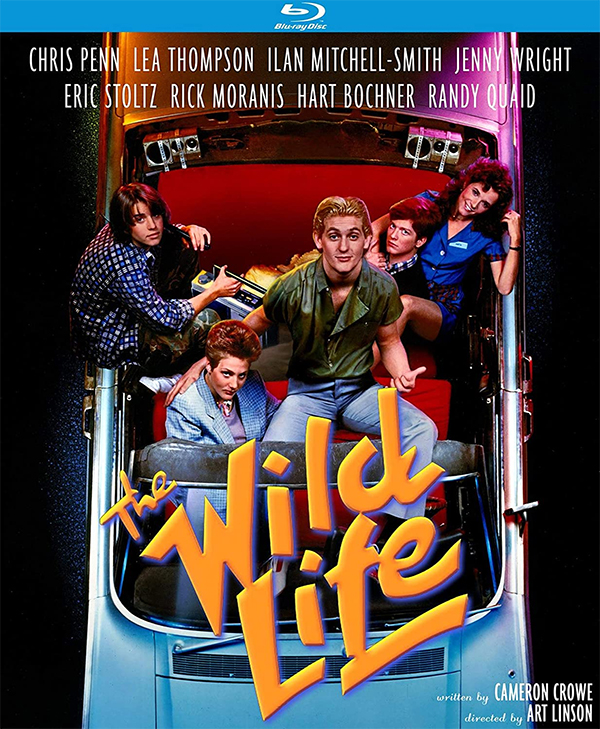 The year before Eric Stoltz almost co-starred with Lea Thompson in Back to the Future, he played her ex-boyfriend in 1984's teen-comedy/drama, The Wild Life. This was Cameron Crowe's sophomore screenplay after Fast Times at Ridgemont High, so expectations were high. This was also the sophomore directorial effort from Art Linson (Where the Buffalo Roam). It turned out to be the last film he directed before deciding to just produce films moving forward.  Not a bad decision since he was involved with The Untouchables, Scrooged, Heat, Fight Club and more. This week, The Wild Life arrived on Blu-ray for the first time, courtesy of Kino Lorber.
Although, nowhere near on the same level as Ridgemont High, Crowe's The Wild Life does feel like a spiritual sequel, as others have previously stated. Both films are set in suburban Los Angeles and feature very, similar characters. Even Sean Penn's late younger brother Chris, was given the "party guy" role here. The cast which also includes Rick Moranis, Jenny Wright and Ilan Mitchell-Smith is impressive, but very few of the characters they play are memorable.
For those who have never seen The Wild Life, the film follows various teenagers who are trying to cope with the changes going on in their lives. Bill (Stoltz), has graduated from high school and decided to break up with his girlfriend Anita (Thompson) in hopes to start dating more mature women. He also moved out of his mother's home and into a singles apartment complex. Unfortunately for him, he is stuck with a unit that is out of his price range and invites his co-worker Tom (Penn) to be his roommate. Not a smart move, since it is evident that Tom doesn't possess the qualities that make for a dependable roommate.
There is also Bill's fifteen-year-old brother Jim (Mitchell-Smith), who is obsessed with 70's rock and the Vietnam war. He obviously has a chip on his soldier and no problem standing up for himself, even against those who are more than twice his size. Jim is by far, my favorite character here and comes off as the most, sincere. Then there is Bill's ex Anita, who has been seeing a much older man. She is seventeen, but the cop who comes into the donut shop she works at is clearly too old for her. When Bill learns of this, he is none-too-pleased. Finally, there is Tom's on-again-off-again girlfriend Eileen (Wright) who is not only mistreated by Tom, but is constantly made to feel uncomfortable by her boss (Moranis). None of the characters in The Wild Life are all-that-happy and yet, not much happens here that feels all-that wild. That is where the film's title is a bit misleading.
As a long-time fan of Cameron Crowe, it is nice to see one of his forgotten efforts given an HD release. This may not be one of his best, but for fans of 80's teen films, The Wild Life does still have a few things to offer.
Bonus Features:
NEW Audio Commentary by Writer/Podcaster Mike McBeardo McPadden, Author of TEEN MOVIE HELL and Author/Disc Jockey Ian Christe
NEW Interview with Co-Star Ilan Mitchell-Smith
9 Radio Spots
Theatrical Trailer
Dual-Layered BD50 Disc
Optional English Subtitles
By: Marc Ferman