Dead & Buried (Limited Edition): 4K UHD Review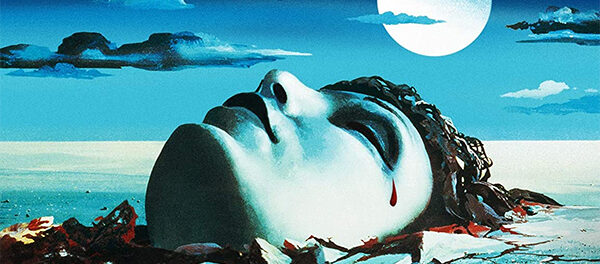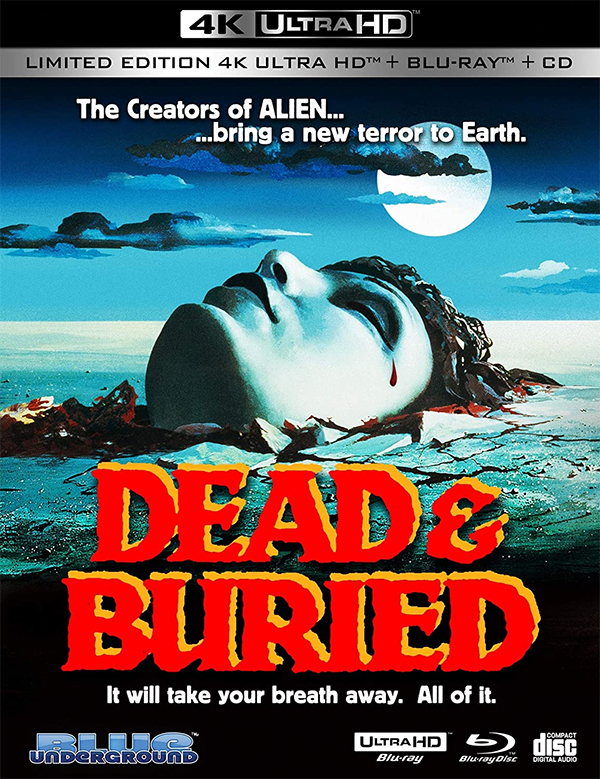 Arriving this week on a limited 3-disk Collector's Edition is 1981's Dead & Buried. The set includes a 4K Blu-ray which was sourced from a new 4K master, approved by DOP Steven Poster, a 1080p Blu-ray, as-well-as a soundtrack CD. This was my first time revisiting the film since the mid-80's and it is one that for me had mostly been forgotten.
Set in the small coastal town of Potter's Bluff, the film opens with a photographer on vacation, taking pictures on the beach. He is soon greeted by a beautiful young woman and they both begin to flirt with each other. The flirting comes to a halt however, when he realizes that the woman has been baiting him into a trap, which results in him being beaten by a mob and burned alive.  Later that night, Sheriff Dan Gillies (James Farentino) discovers a car wreck with a burned body inside, but the victim is not only still alive, but it happens to be the photographer from before. When a new death begins to occur each day, the Sheriff begins to think the town has a huge problem and his wife could be part of it. The deeper he digs, the more shockingly disturbed he becomes about what has taken over his small, quiet hometown.
Dead & Buried was directed by Gary Sherman, who would go on to kill the Poltergeist franchise with that terrible second sequel. However, the filmmaker delivered a moody, atmospheric, and highly effective chiller with this under-the-radar flick. The folks at Blue Underground know what this film has to offer, and they did a commendable job with the remastering. Dead & Buried is a very darkly lit film and the scenes shot at night, especially in the fog actually stand out most in the transfer.  Much of Stan Winston's EFX work still looks amazing, which sometimes can look too cleaned up in 4K, which result in the work looking fake. That isn't an issue here. Having Dolby Vision enabled is the way to go. AAs for audio, I stuck with the Dolby Atmos track, and again, no complaints here. If you are a fan of the film, I highly recommend picking up this release.
Bonus Features:
Audio Commentary #1 with Director Gary Sherman
Audio Commentary #2 with Co-Writer/Co-Producer Ronald Shusett and Actress Linda Turley
Audio Commentary #3 with Director of Photography Steven Poster, ASC
NEW! Audio Commentary #4 with Film Historians Troy Howarth and Nathaniel Thompson
NEW! Behind the Scenes of Dead & Buried
NEW! Dead & Buried Locations: Now & Then
NEW! Murders, Mystery, and Music – Interviews with Director Gary Sherman and Composer Joe Renzetti
NEW! The Pages of Potters Bluff – Interview with Novelization Author Chelsea Quinn Yarbro
Stan Winston's Dead & Buried EFX
Robert Englund: An Early Work of Horror
Dan O'Bannon: Crafting Fear
Theatrical Trailers
NEW! Poster & Still Galleries
Steven Poster's Location Stills
BONUS! DEAD & BURIED Original Motion Picture Soundtrack CD by Joe Renzetti
BONUS! Collectible Booklet with new essay by Michael Gingold
By: Marc Ferman