Jakob's Wife: Blu-Ray Review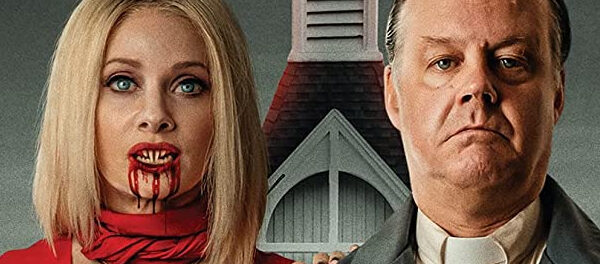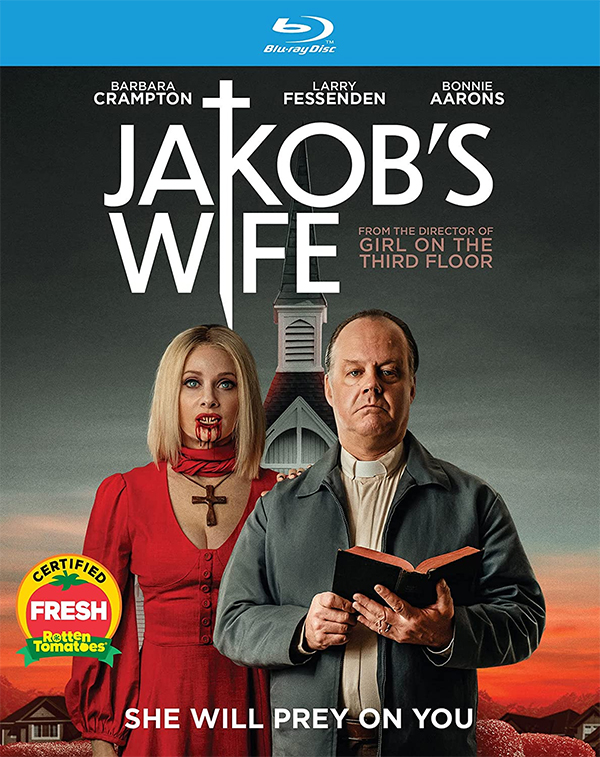 Arriving on Blu-ray this week is Travis Stevens' sophomore directorial effort, Jakob's Wife and the filmmaker's skills behind the camera have grown quite a bit since 2019's Girl on the Third Floor.  It also helps that he has been producing features for a decade now. One of the things that really stands out in this new take on the vampire genre, is that horror icon Barbara Crampton gives one of the best performances of her career and absolutely kills it as Jakob's wife.
Pastor Jakob Fedder (Larry Fassenden) and his wife Anne (Barbara Crampton) live a relatively simple life in a small American town. Although Jakob seems pretty content, Anne feels that she hasn't really made the most of her life. There doesn't seem to feel much fulfillment from her 30-year marriage. Things change when Anne has an encounter with "The Master", a vampire that has not only set its' sights on the town, but also Anne. With her new-given power and her unrelenting hunger, Anne begins to feast on her neighbors and Jakob needs to put an end to the evil, even if it means going up against his own wife.
Jakob's Wife had quite a bit of dark humor, especially when it comes to some of the kills.  One of my favorite sequences is a massively bloody fight within the Fedder home.  This is an extremely fun horror film with a deeper message behind it. Steven's excels when he allows the story to get a bit silly without making it too out-of-place. If you love Crampton and Fessenden, I highly recommend checking this one out.
By: Marc Ferman