DeepStar Six (Special Edition): Blu-Ray Review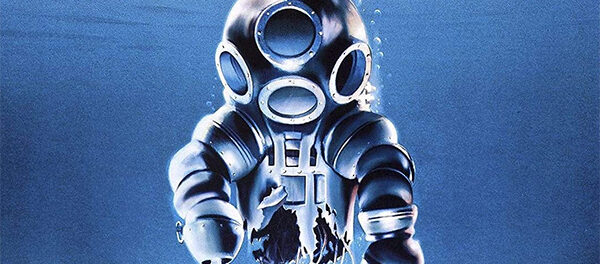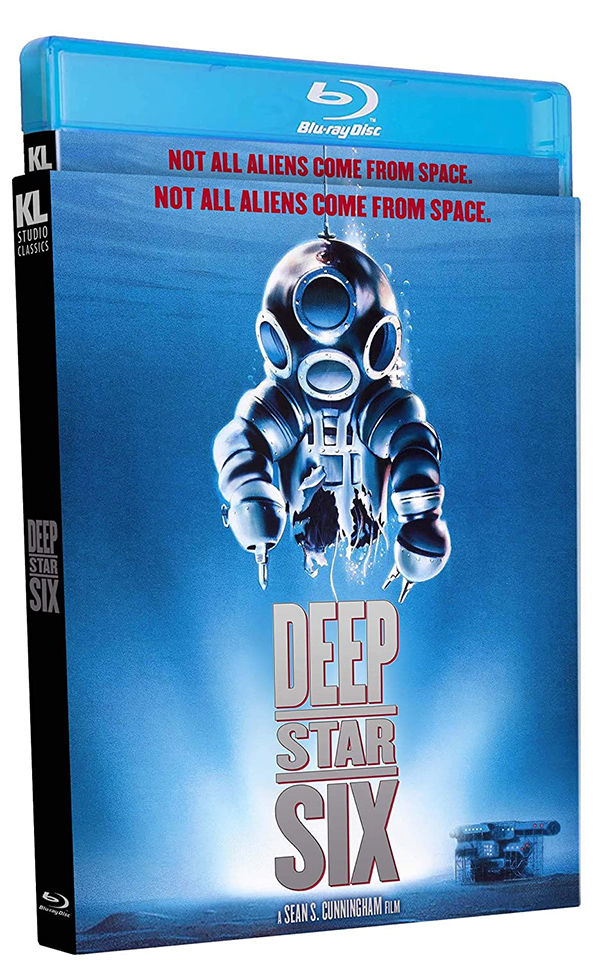 1989 saw the release of a handful of underwater sci-fi features. The biggest one would be James Cameron's The Abyss. Two other titles received wide theatrical releases that year, Leviathan and DeepStar Six and both-of-them were more on the horror side. DeepStar Six arrived in theaters three months before the very similar Leviathan, but it still went on to become a box office bomb. If I was to try and explain the difference between the two films to someone who hasn't seen either, I would say that Deepstar Six is an underwater remake of Alien and Leviathan is an underwater remake of The Thing.
Kino Lorber has given Deepstar Six the Special Edition treatment with their Blu-ray release. Helmed by original Friday the 13th director Sean S. Cunningham, the story centers on the crew of a deep sea US Naval facility who are at the tail end of their six month tour. When the head of the operation orders an underwater cavern to be blown up, he and his team unknowingly release a massive creature that is now on the hunt. The crew not only need to avoid becoming the creature's next meal, but they are also need to figure out a way to get back to the surface before their station is destroyed.
As far as underwater Alien rip-offs go, DeepStar Six manages to entertain on a budget. It helps that the film features Miguel Ferrer who gifts us with the film's most enjoyable performance. The late actor really knew how to play a likable asshole. Kino Lorber delivers a very solid transfer of the film and a huge improvement over the DVD released nearly two decades ago.  Also included are a bunch a special features which you can see below. If you are a fan of DeepStar Six or haven't seen every underwater thriller form 1989, I do recommend picking this one up.
Special Features:
Audio Commentary with Director Sean S. Cunningham and Visual Effects Supervisor James Isaac
Audio Commentary with Screenwriters Lewis Abernathy and Geof Miller
Isolated Score Selections and Audio Interview with Composer Harry Manfredini
From the Deep – Interviews with Creature Effects & Special Make-up Designer Mark Shostrom, Creature Supervisor Greg Nicotero and Creature Artist Robert Kurtzman
The Survivors – Interviews with Actors Greg Evigan and Nancy Everhard
Water Damage – An Interview with Stunt Coordinator Kane Hodder
Original EPK
Extended Vintage Interview Clips
Behind-the-Scenes Footage
Theatrical Trailer
TV Spot
Image Gallery
By: Marc Ferman